The One Big Thing!
Description
THE ONE BIG THING!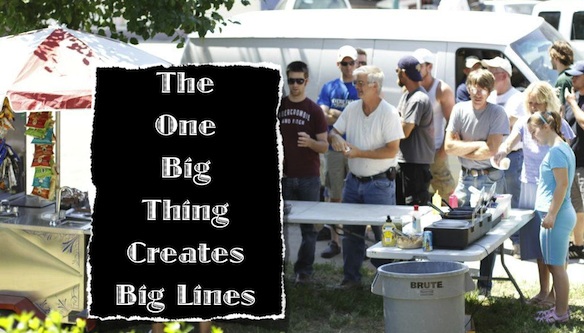 It's been done before, it's being done now and less than 1% of vendors ever think about it. It is the One Big Thing. It's the difference between doing $150 daily and doing $400 daily.
This One Big Thing has the power to:
transform a bad location into a good one
attract out of the way customers
make customers want to tell their friends
boost your social media hits
double your income
triple your income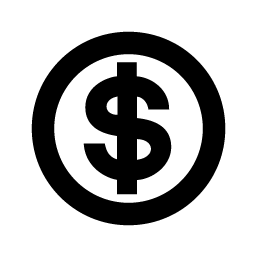 The biggest obstacle when implementing changes - are the details.
Not only are you going to learn the

One Big Thing

, you are going to learn how to implement it, how to control it and when and where to use it.
I will walk you down the path to success using the

One Big Thing

. I will show you how to implement the One Big Thing within one week!
Have you been making what you want to each day? Are you having to work 6 and 7 days a week?
Would you like to change all that? If so then this just may be the thing for you.
Just imagine making

$400 to $1300

daily!
Join me live for this awesome event. I will be broadcasting live online and will be including a question and answer session at the end.
DON'T MISS THE ONE BIG THING!
I usually do one big event each year and this is it! This event will fill up fast so sign up now. I have limited spaces available so get yours today.
BONUS!

I will be providing a 30 day live follow-up online meeting so that we can discuss our progress.
FAQ
If I pay and miss the event, will I get a refund? This event will be recorded and offered at LearnHotDogs.com for others to purchase. If you miss the event and have already paid, you will get a special link and code to watch the replay for free. No refunds will be issued.
Will the

One Big Thing

work for anyone and any area? Yes!!! Sometimes it may require a modified version but it will still work. It will work for anyone but it isn't for everyone. Some people will be too shy or too scared to use it.
How come Hot Dog Mafia members get in for free? The Mafia was created for vendors that were left out during the colapse of a National organization. It was my way of keeping the discounts and benefits that BensCarts offered their members. It was my way of making sure that the benefits that BensCarts offered to the Natl. membership group were still available.
Mafia members get special discounts and access to training, forms and other stuff for free. This is one of those "stuffs" here.
If I join the Hot Dog Mafia, will I get to see this event for FREE?
Yes! Be sure to join the Hot Dog Mafia first. You can join by clicking here.
Can you tell me more about the

One Big Thing

? Yes, of course. I can tell you that if you implement it - they will come. I can tell you that the One Big Thing is BIG and BOLD, but I can't tell you what it is exactly.
Types of Tickets?
I have limited spaces available for this live event. Registration is on a first come - first served basis. There are a limited number of early bird tickets due to the potential number of Mafia Member free registrations that are used.
If you want a guaranteed spot, purchase your ticket now.
Why can't you tell me what it is? It's like this... You may have already thought about it, may have even given yourself a headache considering how exactly you are going to do it or you may have even seen another vendor doing it - but for some reason you didn't. Once you hear what it is, you may think to yourself,
"well self, this seems easy enough, I bet I can do this and don't need no class on how to do it."
This creates a new problem for me; More phone calls and more emails from those who don't know the details or thought they'd just wing it.
Well I don't want those calls and emails, I enjoy helping those that are serious about vending and are willing to grow a successful business. I want those who are willing to invest in themselves and their success.
I do tons and tons of free training every week. I record it, write it down and broadcast it so that anyone can access it - but still I get the lazy asshat that wants everything handed to him. He will call me 7 times in a week asking questions that can be found on the first Free training video.
So if you are serious and would like to make some major monetary changes in your life, then this may be for you. Best of all I'm not going to just teach you a little bit of it. I'm going to share every detail so that you can make it work wherever you are.
Will you answer questions once I implement the

One Big Thing

? Hell yes! If you are having troubles implementing the one big thing or have questions after the fact, all you have to do it send me an email or text message and I'll be happy to help you. I will also provide a 30 day live follow up web meeting so that we can all discuss the outcomes with one another.
How will we participate? This event will be broadcast online live. You can watch via any internet capable device. You will receive a special link and code so that you can access this exclusive event.
You should be able to ask questions, on or off camera or via the private chatroom.