The Old Timey Fall Festival - Cancelled
Music and Dance from the stage. Vendors situated around the Square performing old crafts.
About this event
The theme of our annual festival is always "Old Timey".

We invite heritage crafters to come out and demonstrate the old time methods of producing their crafts so that the younger generations can see how their ancestors made these wonderful items. The Town Square will be filled with vendors selling a wide variety of handcrafted goods and delicious food.
The day will kick off with the National Anthem, followed by the ever-popular Antique Tractor parade. The Antique Cars and Trucks will be positioned around the square, allowing plenty of time to view them all. Cast your vote for your favorite Tractor and Car or Truck to win this year's awards. Tickets can be purchased for a fabulous raffle prize. And check out the special tractor race – instead of a race of speed, this one is for the SLOWEST tractor!
We always have top-notch local entertainment featuring singers, musicians and dancers, plus children's games and rides. There will be contests for adults and kids. Check our website for details: www.theoldtimeyfallfestival.com
Of course, as with any great festival, there will be some great food. Soup beans and cornbread, hot dogs, hamburgers and barbecue with all the fixin's, cold drinks, and booths with home-baked goodies. 
 Mark your calendars for The Old Timey Fall Festival on Saturday 25th iof September from 10am to 4pm, on Burnsville's Town Square. 
 Grab your lawn chairs and blankets, load up your kids and neighbors for this free event.

 Hosted by the Old Timey Fall Festival Committee, The Yancey Chamber of Commerce along with community minded sponsors.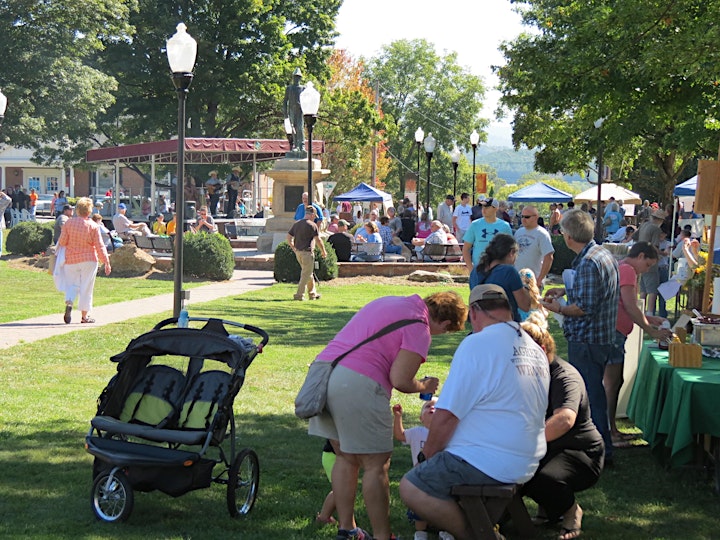 Organizer of The Old Timey Fall Festival - Cancelled