Description
Under the guidance of Dave Mays (Founder/Creator of The Source Magazine)
The Hip-Hop Museum will kick-off it's very first pop-up experience at Culturehouse (700 Delaware Ave SW WDC 20024) on 1/18/19
The Hip-Hop Museum will kick-off a month-long gallery show and one-night concert
featuring The Sugarhill Gang, Trouble Funk, Melle Mel and Grandmaster Caz to celebrate the 40th
Anniversary of "Rapper's Delight" (the world's first commercial hip-hop single)

and a 3-year residency that Listen Vision Studios is embarking on with Culturehouse centered around broadcasting, arts and events.
We hope you'll join us Friday January 18th
from 6pm-12am

Following the launch event the gallery will be open 12-6pm daily until 2/18/19
---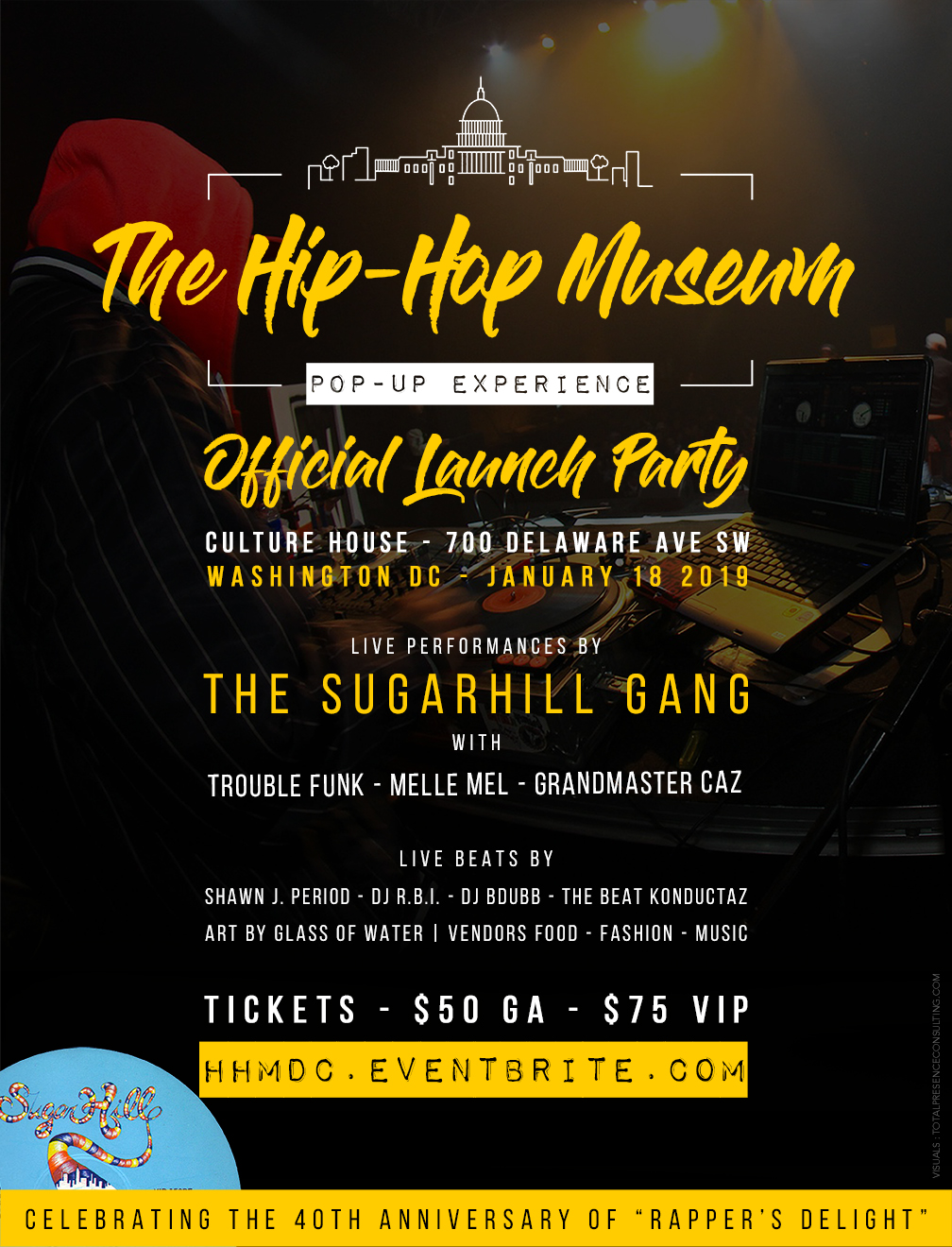 ---
Blind Whino is a non profit organization committed to community-based art programming with 15,000 sq ft of space for private events and exhibitions. In 2019, Blind Whino will be expanding its commitment to arts and culture and, as such, will be introducing a new name and identity that reflects this new collective of artists in residence. Listen Vision will be part of this transformation as we take up residency, broadcasting from the iconic, historic, and landmarked building. To celebrate and kick-off our new location, select works from Listen Vision's Hip-Hop Museum will be on display beginning in January, showcasing artifacts and memorabilia throughout the history of hip hop culture.