The Official 2019 SC 25 Fastest Growing Companies Awards
Description
South Carolina's Fastest Growing Companies competition is the annual ranking of the Palmetto State's 25 most dynamic and successful companies. Now in its 18th year, this competition recognizes the achievements of top-performing private and publicly-owned companies that have contributed to South Carolina's economy through exceptional increases in revenues and employment. Join us in celebrating the success of these companies!

2019 Award Winners in alphabetical order:
9Round Franchising
Simpsonville
Advantage | ForbesBook
Charleston
Blue Haven Pools
North Charleston
Cantey Foundation Specialists
Camden
Clear Touch Interactive
Greenville
Diesel Laptops
Gilbert
Equiscript
North Charleston
H&W Electrical Corporation
Greenville
Harper General Contractors
Greenville
Integrated Biometrics
Spartanburg
Intellectual Capitol
Greenville
JEAR Logistics
Mount Pleasant
Jeff Cook Enterprises
North Charleston
Kopis
Greenville
National Land Realty
Greenville
Orange Bees
Greenville
Plus – Plus USA
Greenville
Preferred Home Services
North Charleston
Quality Business Solutions
Travelers Rest
RealOp Investments
Greenville
Springhill Construction
Chapin
Sunny Days Entertainment
Simpsonville
Swampfox Technologies
Columbia
The Hiring Group
Greer
THS Constructors
Greenville
Where: Columbia, SC 29201
When: Tuesday, October 22, 2019 Time: 11:30 am to 2 pm
Keynote Speaker: Lieutenant Governor of South Carolina, Pamela Evette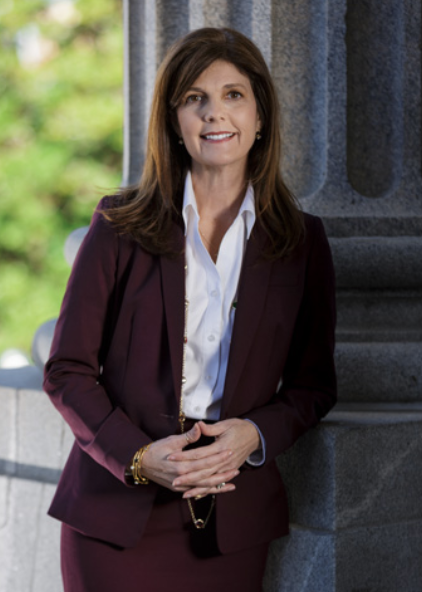 Pamela Sue Evette of Travelers Rest was elected as the 93rd Lieutenant Governor of South Carolina on November 6, 2018.
Prior to her election as the first female republican lieutenant governor of South Carolina, Evette founded Quality Business Solutions, Inc. (QBS), a payroll, human resources, and benefits services firm headquartered in Travelers Rest. Under her leadership as President and CEO, QBS has grown exponentially, going from start-up to earning a spot on the Inc. 5000 listing of the nation's fastest growing small businesses. Her company has also been repeatedly honored among the fastest growing and best places to work in the State of South Carolina.
Evette has been the recipient of numerous business and professional accolades, including the ATHENA Leadership Award®, which honors individuals who assist women in reaching their full leadership potential and provide community service; the Women's Presidents Organization/American Express 50 Fastest-Growing Women-Owned/Led Companies Award; and being honored as a member of the Impact 50, an annual ranking of the most powerful women leaders of Inc. 5000 companies. She is also a sought-after public speaker and nationally published author.
A trained accountant and former CFO, with many years serving in a financial capacity at a wide range of organizations, Evette has demonstrated a keen focus on driving customer growth and a deep understanding of the regulatory issues and challenges facing small and medium sized businesses.
Based on her years of experience in handling small business compliance, Evette was appointed to serve as a member of South Carolina's Small Business Regulatory Review Committee, which is charged with reviewing and supporting or challenging proposed regulations that might impact small businesses' ability to start-up, operate effectively or grow within the state.
Evette has always been passionate about and focused on improving educational performance in the community, assisting the elderly and the young – especially those facing illness, and helping small- and women-owned businesses. She serves on the boards of directors of the St Francis Foundation (affiliated with Bon Secours St. Francis Hospital) and the National Association of Professional Employer Organizations (NAPEO), where she is also an emeritus member of the state legislative committee.
A native of Ohio, Evette is the granddaughter of Polish immigrants. Her parents, Jennie and Emil Gajoch, were first generation Americans who taught her the value of hard work and the importance of civic duty and giving back. Evette holds a Bachelors of Business Administration in accounting from Cleveland State University.
Evette and her husband David, COO of QBS, attend Prince of Peace Catholic Church in Taylors. The Evettes have three children, Amanda, 22, Joseph, 20, and Jackson, 11.
Presented by:
The Capital Coporation
PNC Bank
Keenan Suggs / HUB International
A.T. Locke
Greenville Business Magazine
Columbia Business Monthly
Charleston Business Magazine
Call for more information or questions, 864-335-5080.