The Official 2019 Miami Water Fête Jet Ski's & Boat Party
Description
The Official 2019 Miami Flag Day Water Fête Jet Ski's and Boat Party
We Bringing To You THE BIGGEST WATER PARTY
Yacht, Jet Ski's, Water Float, Boats, Life Rafts, Life Vest are all available for rent.
EARLY BIRD RSVP!!!!!
(Read ticket description below for options)
Snacks and Beverages will be AVAILABLE ON BOAT/YACHT and for purchase on some Boat/Yacht - CASH is highly recommend.
REFUND POLICY:
Full refund request need to be made within 7 days before the event.
When refund request doesn't comply with refund policy, guest may AUTOMATICALLY lose deposit BUT can get the remaing balance refunded pending on Boat/Yacht Captain Decision.
ITINERARY:
Meet with one of our event coordinator who will bring you from the ferry dock to Haulover Sandbar. You and your party will be escorted from the ferrry onto one of our event boats/yacht. Then dock at the Haulover SandBar Beach where you'll be able to chill out in the sun, swim, grab a bite to eat from local vendors stationed at the sandbar, and be able to drive your own rental jet ski through Biscayne Bay.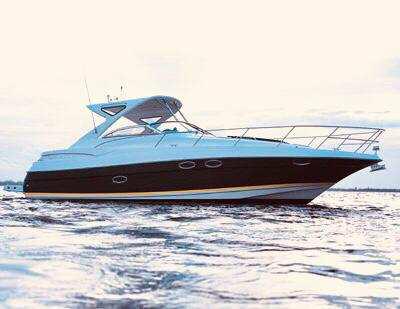 This is one of the yacht that could be yours for rent & can fit up to 10-12 people for up to 6 hours. Yes you can bring food and cocktails! This also includes a Captian and life vest.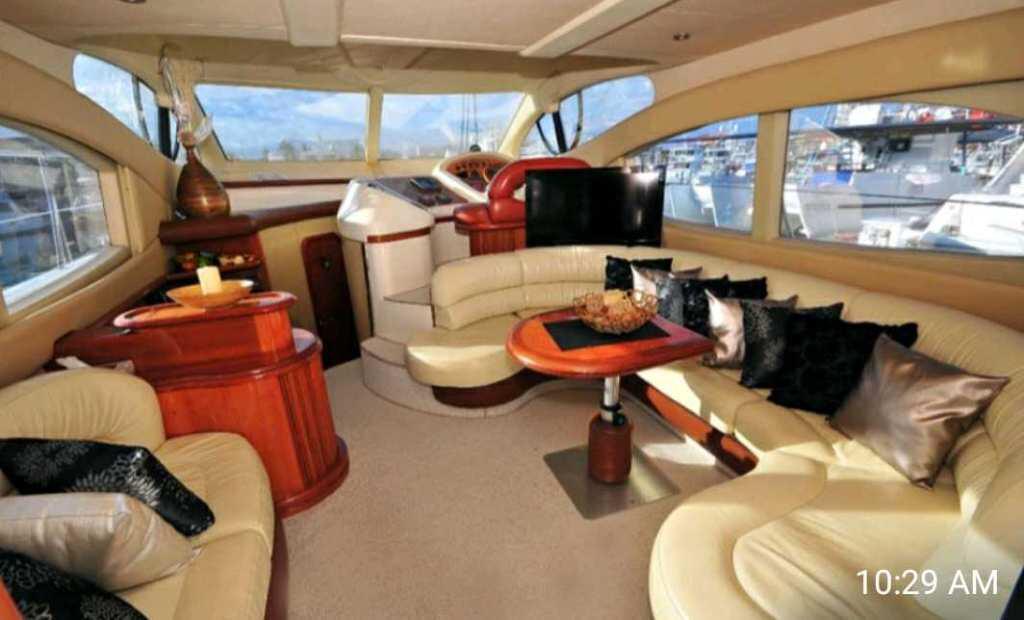 Some boats/yacht have kitchen available for convenience so you have the option of brining your own food or just use the space to as a way to get away from the heat!!! You can bring on WHATEVER BOTTLE OF YOUR CHOICE WHEN YOU & YOUR GROUP RENT A Boat/Yacht!!!

Use the space to setup for a private event/birthday and let us know how we can help!!**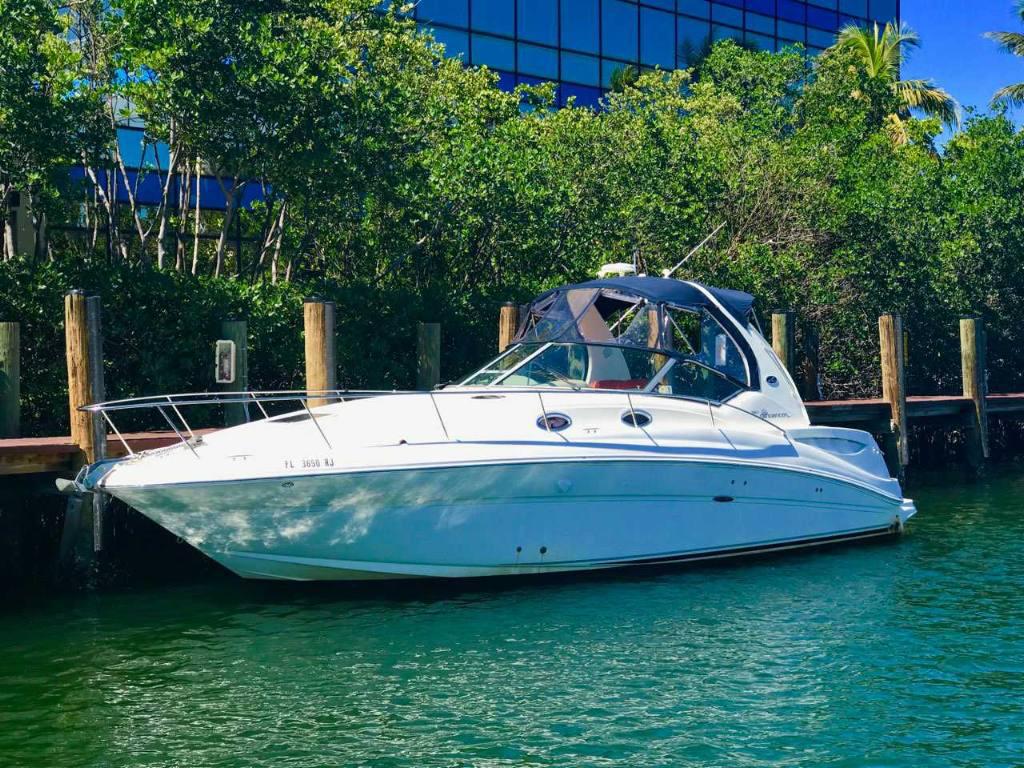 Most boats /yachts are also available to provide enough space for those that just want to enjoy the ride!! Buy a single or couples ticket and you could be around another vibe in itself!!!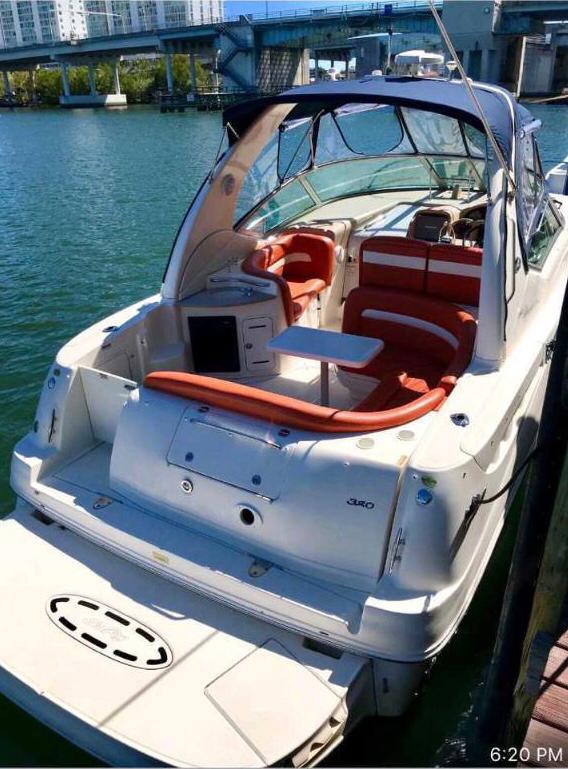 Get a boat /yacht and make it a MOOOVVVIIEEEE!!!!! Making you an your friends the center of attention!!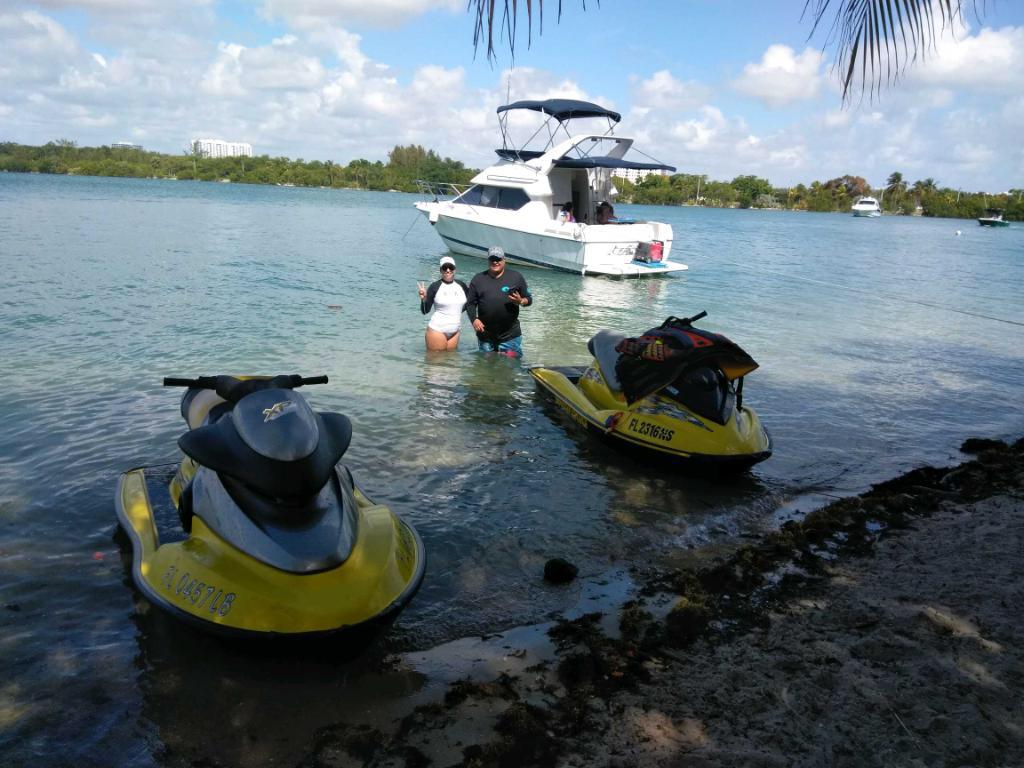 Jet Skis are also available for your enjoyment!! Rent a Jet Ski or two for 6 hrs or 4 hrs. This way you can ride around the bay then hop on a Boat/Yacht to catch another wave!!!!
*****NEWS FLASH***** When You Do A Early Bird RSVP - You Get Event Exact Location Sent Out To You With New Updates. (SORRY DOES NOT COME WITH SEAT ON BOAT)
Once Again!!! Early Bird RSVP - For Exact Event Location And Updates. (SORRY BUT RSVP DOES NOT COME WITH FREE ADMISSION ON BOAT )
DETAILS:
Some Boat/Yacht Packages Start at $1,375.00 for up to 6 hrs

May

Include 1 or 2 Jet Ski's, with 1 Boat, a Captain, and Life Jackets.

Maximum of 10 or 12 Passengers on rental Boats.

NON Refundable Deposit of Boat/Yacht or Jet Ski & other items,

If 7 Days Is Not Meet On Time, Customer Well Lose Out On Deposit

of Boat & Skis + EventBrite Fee

Remaining Balance is due in CASH at Pick-Up on the day of the Event

DRESS CODE:
Gentlemen: Swimming Attire
Ladies: Swimming Attire
PICK-UP LOCATION:
Biscayne Bay, Miami FL 33154
*Exact Address will be given upon Confirmed Purchase
TURNT UP TUNEZ BY: DJ K-Nyce, DJ Vit, DJ OK, DJ Most Wanted, DJ Val Mix, DJ Haitian Lova, DJ Cee'z, DJ Lee-P
Contact info: @DJMostWanted2020 1-727-342-9564 or @KingLibra23 1-862-224-1573 or T-Block 1-908-220-4487 @Pain4 1-908-425-2515 @MoeBFLnj 1-862-241-6059 @RicoSoSelfMade_tn 1-908-590-0502