THE OFFICIAL 13th ANNUAL "BRAZILIAN CARNAVAL EXOTICA" @ Club Nokia/LA Live
When and where
Location
Club Nokia @ LA Live 800 West Olympic Blvd. Los Angeles, CA 90015
Description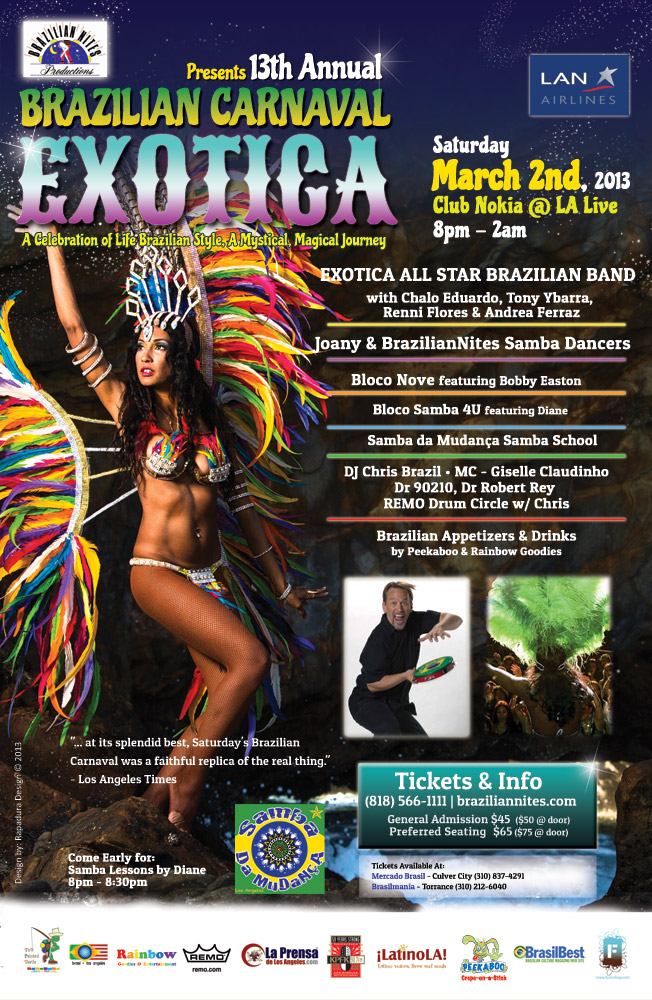 Media Contacts:
Brittany Gash, Publicist, (213) 478-0773, bgashpr@gmail.com
Patricia Leao, Producer, (818) 567-0641, shows@BrazilianNites.com
PHOTOS: http://on.fb.me/AkcJ7p
VIDEOS:http://youtu.be/IC3nehYdEzk
Carnaval: Behind the Scenes: http://tinyurl.com/84dfjlc
Brazilian Carnaval & Sete Magazine: http://bit.ly/wMJwBs
Carnaval on KTLA: http://tinyurl.com/75bhfy4
Carnaval on TELEMUNDO: http://tinyurl.com/6vq437f
Carnaval on TELEMUNDO: http://www.youtube.com/watch?v=8UkxPqJ2P2c
THE OFFICIAL 13th ANNUAL "BRAZILIAN CARNAVAL: EXOTICA"
featuring All-Star Brazilian band &non-stop Carnaval music & dance at Club Nokia/LA Live
SATURDAY, March 2, 2013 • 8:00 p.m. - 2:00 a.m.
"A faithful replica of the real thing...sweet relentlessness and carnal abandon"
- Ernesto Lechner, LA Times
LOS ANGELES - The magic formula of true Latin party spirit, sensuality and flavors seduces Los Angelenos when the 13thannual L.A. tradition of Brazilian Carnaval: Exotica beckons revelers on Saturday, March 2, 2013 at Club Nokia/LA Live. Carnaval, the euphoric, annual celebration is the most famous and anticipated holiday in Brazil to let loose and dance the night away. The country stops completely for nearly a week and festivities are held day and night, mainly in coastal cities like Rio and Salvador, Bahia. In L.A. there is only one night to celebrate – March 2.
L.A.'s official, annual party tradition, Brazilian Carnaval is the closest you can get to the excitement and rhythms of Rio and Bahia in Los Angeles.This dance and music concert features the Samba da Mudança Samba School who will inaugurate Carnaval with a rambunctious parade and Chalo Eduardo's All Star Band of highly acclaimed international musicians performing Carnaval hits, plus an all night pageant of elite SAMBA DANCERS and CAPOEIRA, the Afro Brazilian martial art dance. A ticket includes a100 drummer participatory drum circle by Remo.
Joyful irreverence transforms Club Nokia's multi-level dance floor into a HOT Carnaval party in Downtown L.A. This BRAZILIAN bacchanal offers its L.A. audience the once-a-year opportunity to embrace corporeal frenzy, indulge the senses and lose themselves in a relentless sea of samba, moving to irresistible beats behind the anonymity of sequins, masks and feathers. Brazilian food and drinks are served to heighten the sensory adventure. Costumes are encouraged!
THE SOUNDS, SAMBA& EUPHORIA OF BRAZIL
Catch the Carnaval sensation and mingle, misbehave and move to the contagious beats of an All Star band curated by Chalo Eduardo (performed with Sergio Mendes, Santana, Mickey Hart, Ricky Martin) featuring top notch musicians playing Carnaval hits all night long. Chalo Eduardo's All Star Band showcases an international cast of musicians playing classic Brazilian Carnaval music. Featuring two Brazilian vocalists, Andrea Ferraz and Renni Flores singing marchinhas, frevos, samba reggae and carioca sambas that will transport you to Rio de Janeiro with every beat of the drums. The pulse of the Brazilian beat is produced by master drummers filling the stage with exotic percussion that is supported by guitarist, Joe De Sa and Keyboardist Sandro Rabel who provide the harmony and melodic finesse which characterizes Brazilian Carnaval music.

The Samba is to Brazilians an unencumbered way to dance into a euphoric, ecstatic state. The audience will enter the Sambodrome created by Brazilian Nites at Club Nokia and happily surrender to the Brazilian beats of Samba, Capoeira, and participatory Carnaval Parade dances! The hypnotizing moves will be led by the Samba da Mudança Samba School, whowas formed with a principal focus on sharing music, samba as outreach through socially conscious events. They have participated and performed at Occupy LA, the TED Convention, San Francisco Carnaval, Santa Barbara Solstice Parade, CicLaVia, and have been featured on numerous television programs.

DJ Chris Brazil will spin additional Brazilian dance music between sets. A 100-piece community drum circle hosted by REMO will culminate in a thunderous grand finale that includes audience participation.
DANCE DANCE DANCE
On the catwalk, Carnaval muses from Samba display their training in body harmony, sociability, Carnaval spirit, Brazilian identity and samba culture and elegance via athletic and energetic samba dancing skills. The Brazilian Nites Samba Dancers, directed and choreographed by Joany Macias, hypnotize with their sensual and elaborate samba steps in feather and sequined micro bikinis and Capoeira, the acrobatic martial arts dance thrills audiences. Carnaval also features the Samba da Mudança Samba School and sessions of en masse dance floor choreography and blocos. Caipirinhas and Brazilian food for purchase, Brazilian arts and crafts, Havaianas, and giveaway souvenirs of Mardi Gras beads, tambourines and shakers.

The video visual environment featuring Brazilian sites and culture by Leonardo Bondani (performed with Moby, Deep Forest, Lila Downs, Mexican Institute of Sound) will include a Rio Carnaval simulcast.
The largest and most extravagant Carnaval on the West Coast, Brazilian Nites' Carnaval has consistently sold out, drawing a crowd of 2000+ for the past 11 years. This music and dance spectacle is an authentic demonstration of Carnaval dance, costuming, parading, live Brazilian dance music, drink, food and drawing for a free trip to Brazil. Patricia and Gilberto Leao, Producers from Brazilian Nites Productions, have brought L.A. the best of Brazilian talent since 1990. Brazilian Nites will partner with Painted Turtle, a non-profit charity that provides an innovative camp and family care center for children with life threatening illnesses, in presenting Brazilian Carnaval 2013.
The Club Nokia Brazilian Carnaval 2013 is for all ages. Advance tickets are $45.00 general admission ($55.00 @ door); $65 for preferred seating ($75 @ door) in the upstairs lounge and an all access pass, group discounts are available by calling (818) 566-1111. Purchase General Admission and Preferred Seating tickets by calling (818) 566-1111, visit www.BrazilianNites.com
Club Nokia is located at 800 West Olympic Blvd., Los Angeles, CA 90015. Parking on site available for a fee. Brazilian Carnaval 2011 Sponsors: REMO, Fusicolgy, Brasil Best and La Prensa.
### www.braziliannites.com ###
BRAZILIAN CARNAVAL: EXOTICA
At Club Nokia/L.A. Live
March 2, 2013
CALENDAR LISTING
WHAT: Brazilian Nites presents CARNAVAL: EXOTICA, the 13th annual Brazilian Bacchanal! This full bodied, sensory spectacle of Brazilian passion, music, dance, food and drink features an All Star Brazilian Carnaval band, Samba and Capoiera dancers, contemporary Brazilian dance music, a 100 piece drum circle, and a drawing for a free trip for two to Brazil.
WHO: Music by Chalo Eduardo (performed with Sergio Mendes, Santana, Mickey Hart, Ricky Martin) and an All Star Band; alternative Brazilian dance music by DJ Chris Brazil ; Video visuals by Leonardo Bondani (performed with Moby, Deep Forest, Lila Downs, Mexican Institute of Sound); Samba by Brazilian Nites Samba Dancers and the Samba da Mudança Samba School.
WHEN: Saturday, March 2 from 8:00 pm – 2:00 am.
WHERE: Club Nokia/LA Live - 800 West Olympic Blvd., Los Angeles, CA 90015.
COST: Advance tickets are $45.00 for general admission ($55.000 @ door) and $65 for preferred seating ($75 @ door) in the upstairs lounge and an all access pass, plus group discounts are available by calling (818) 566-1111.

Purchase General Admission and Preferred Seating tickets by calling (818) 566-1111 or visit www.BrazilianNites.com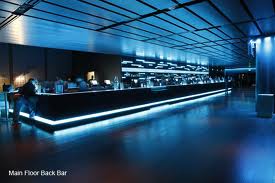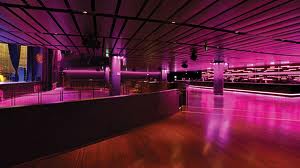 ### www.braziliannites.com###