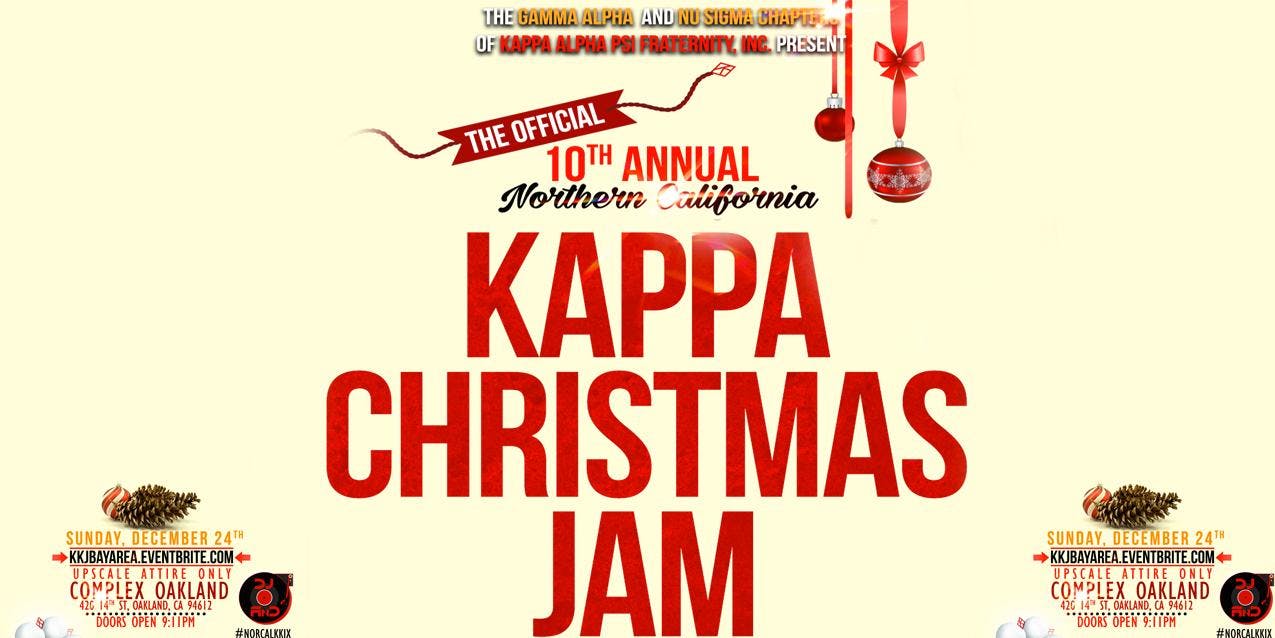 About this Event
Tickets Available at the Door. Tickets Start @ $25 at the door.
For the better part of a decade, The Northern California Kappa Christmas Jam has been the premier Winter Gala for the Bay Area College crowd. This year the Distinguished Gentlemen of the Gamma Alpha Chapter of Kappa Alpha Psi Fraternity, Incorporated would love nothing more than to have you as our esteemed guest as we celebrate 10 Years of the Best Party in the Bay Area! Come out and celebrate the end of the year as we close the weekend with this most highly anticipated upscale affair around...
Please be reminded of the dress code. As an upscale college event we are asking our guests to not wear "Jeans, T-shirts, Hats, or Tennis Shoes". Please be reminded that purchasing a presale does not exclude you from following the dress code and does guarantee entry.