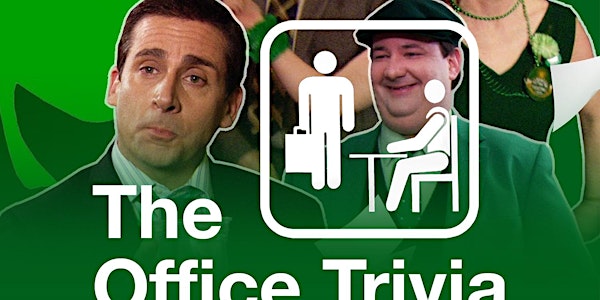 The Office: St. Paddy's Day Trivia
St. Patrick's day… it is the closest that the Irish will get to Christmas."
When and where
Location
Green Rock Tap & Grill 70 Hudson Street Hoboken, NJ 07030
About this event
It's that time of year. No fighting. No kids. It's Saint Patrick's Day in Scranton, and everyone's invited! Whether you've called out sick or told Jo Bennet you've got a meeting you have to get to, you won't want to miss 5 rounds of The Office: St. Paddy's Day Trivia at Green Rock Hoboken on Tuesday, March 15 at 7:30pm!
For reservations visit; https://TheOfficeTrivia031522.Eventbrite.com
The best way to reserve tickets is by selecting a team captain and having them be in charge of tickets for ALL team members.
For example, if Angela, Stanley, Meredith and Bob Vance, Vance Refrigeration are a team and Stanley gets put in charge, he will then reserve tickets for himself, Angela, Meredith and Bob = (4) in total.
PLEASE ONLY RESERVE SINGLE TICKETS IF YOU ARE PLAYING BY YOURSELF.
We will send a confirmation email to everyone closer to the event.
"Yes, I'm anxious to get off work. But let me be clear. It's not to celebrate St Patrick's Day. It's so I can protest St. Patrick's Day."