Multiple Dates
The Nurtured Heart Approach® From Theory to Best Practice
Description
2-Day Training to Increase Your Skills in the Practice of the Nurtured Heart Approach®
EARLY BIRD SPECIALS through March 30 & 20% Discount for organization with 3 or more registrants (contact us at info@sherryblairinstitute.com)
Transforming Challenging, Aggressive and Violent Behavior in the Family Home & Workplace
Presenter: Alastair Gardiner: Princeton, NJ April 12th & Sacramento, CA-April 21st
Training Description: Even within cultures steeped in positivity and a focus on emotional wellness, situations of challenging behaviors and violence frequently lead parents and professionals down routes of containment and behavior management. It is often these moments in which people implementing Nurtured Heart Approach will ponder, "Well, how does NHA apply here?" In this full-day training, Alastair Gardiner will illustrate how Nurtured Heart Approach can successfully transform relationships with the most challenging of children & young people, while reducing levels of aggressive behavior and the utilization of physical restraint. Alastair's insights will promote awareness of how to implement the necessary strategies and techniques to dissolve situations of conflict before they arise. He will also highlight positive practices in keeping children, parents, educators and team members safe during bouts of conflict and aggression. You will leave the day with purposeful tools to implement the Nurtured Heart Approach in your family or work place and feel more confident and informed in resolving challenging situations.
Objectives
Explore ways in which mainstream parenting and youth management practices can actually increase the frequency of aggressive outbursts and challenging behavior

Explain the Aggression Cycle and why some children and adults find it difficult to withdraw from situations of conflict

Identify the triggers leading up to challenging and aggressive episodes

Gain knowledge on how to implement NHA practices, including boundaries and rules, that can reduce the level of opportunity for violence and aggression

Strategize how to keep yourself and the child/young person safe during episodes of aggression and violence

Dramatically reduce the number of physical restraints in the family home and workplace
About the Presenter:
Alastair "Ally" Gardiner
With a 25-year career in delivering outstanding outcomes for children and families, Alastair is recognized as a leading international voice in how to create positive change in family homes and childcare settings. As a senior manager within children's services his remit for troubleshooting underperforming fostering, adoption and children's residential services has led to National (U.K) Government recognition for his ability to create transformative change in staff cultures while providing safe and caring environments for children.
Alastair is the Managing Director of Nurtured Heart Approach UK which is responsible for overseeing the successful implementation of the Nurtured Heart Approach® across many childcare and educational services in the UK. With his specialization of working with children and young people who display challenging, aggressive and violent behavior, he has been able to utilize NHA to dramatically reduce the number of challenging and violent incidents which occur in the family home and workplace. The main focus of his work is creating environments which can be free from conflict, physical confrontation and restraint. Alastair is a passionate and engaging facilitator who offers clarity to a highly complex and emotive subject.
Alastair lives in Manchester, UK with his wife Lindsey and three children Cameron, Finlay and Brodie.
Presenter Celeste Elsey: Princeton NJ-April 13th; Sacramento, CA-April 22nd
Thursday, April 13, 2017
The Nurtured Heart Approach® in Action:

Practice It, Live It!

Training Description: In a time when family, school and workplace dynamics and climate can be challenged due to our fast paced lives, we often look for strategies to support engaging in a positive way with others. We search for ways to produce an outcome seen as beneficial to everyone involved.

During this full-day training Celeste Elsey will review and lead practice of NHA basics through experiential exercises and will teach next steps for "notching up" practical use of NHA. The training will include individual, partner, small group and whole group activities to deepen the level of understanding of NHA.

Participants will engage in first hand experiences that will give them the knowledge to use the approach with the children in their lives, and will learn how to share NHA through activities created to increase success in transforming children, adults and the work atmosphere.

Ideas for creating implementation plans for educators, parents, caregivers, social workers, therapists and counselors will be shared. The home and workplace settings will be explored in order to improve overall climate. Participants will also learn how NHA fits with systems of support within their child-based environment.

The purpose of the day will be for participants to leave with the intention of empowering others as participants learn to empower themselves.

Objectives
Participants will be able to explain the foundational principals and 3 stands of NHA and will role play the practice for applying to children and adults.

Participants will describe their understanding of NHA and will be able to identify how to use the approach with fidelity within mulitipe environments.

Participants will list ways to implement the practice of the approach in their work or home setting.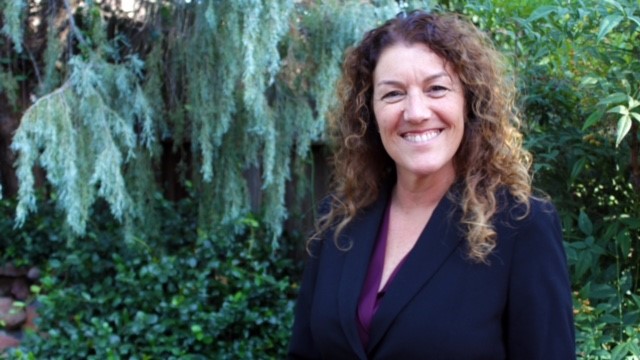 About the Presenter:

Celeste L Elsey, MA Special Education

Celeste has been an Advanced Trainer in the Nurtured Heart Approach® (NHA) for the past 8 years. She has trained parents, caregivers, therapists, social workers and educators across the United States. As a national speaker, Celeste has had the opportunity to meet the needs of adults and children in many settings. Celeste leads Greatness Kids Initiative (GKI) groups (NHA for children) and is training others to lead these groups around the world. She is currently writing a book that will include GKI curriculum. Celeste is motivated to share NHA through her love of public speaking and supporting others to make a positive difference in the lives of our children. She also serves as a Peer Leader for the Children's Success Foundation. Celeste's background in education includes teaching special education in middle school and alternative education in middle school and high school. She is currently training K-12 districts in Northern California. She and her husband Joe have raised 3 boys, have one grandson and use NHA in all aspects of their lives.
Proudly partnered together to bring you this event: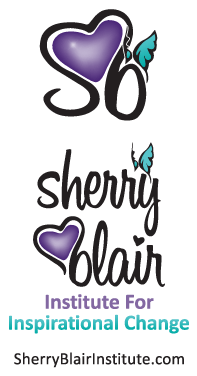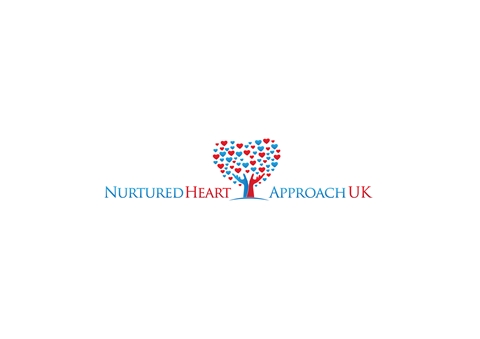 For Continuing Education information, go to the event's main page: http://sherryblairinstitute.com/nurtured-heart-best-practice/