The Noble Man Experience (CA) - Male Staff

Thursday, March 3, 2016 at 11:00 AM

-

Sunday, March 6, 2016 at 4:00 PM (PST)
Event Details
Dearest Male Staff,
We invite you to be there for our next upcoming Noble Man. Please read the information below and call us with any questions. We look forward to seeing you there!
The Celebration of Being Team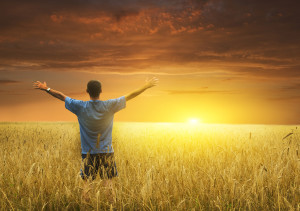 FOR MEN Staff:
Dearest Noble Men,
 
We are excited about our next Noble Man taking place in San Luis Obispo, CA and to be able to hold space for the amazing healing and transformation that happens in these workshops. If you remember your own Noble Man experience, and what happened for you there, we are sure you would be honored to come and support your brothers in the space, and deepen your own learning and healing.
 
We are inviting you to come and be part of a group of men to staff the Noble Man workshop. This will entail being there from the morning of the workshop day through the afternoon of the last day, and will involve all the set up and break down before, during and after the workshop.  
 
You will do a lot of the logistical work during the group in order to free the women to be fully available to support the participants and to take care of themselves so that they can be there fully for the men.

If you feel pulled to be there, please let us know . Please note that you will need to commit for the whole time if you want to be there.
 
The men that staffed previous Noble Man workshops all have said it was an amazingly powerful experience and they got a huge amount out of it, second only to actually participating!  It reconnected them with their Noble Presence and integrated their own healing with the feminine on a deeper level. They also said it really wasn't that much work!
 
We look forward to seeing you for this amazing journey of the Celebration of the Noble Man!
 
Also, please have a think about men you know who could benefit from this experience.
 
Thanks for all your support.
Celebration of the Noble Man is
raw, real and it will rock your soul! 
Stay Up To Date With Us On Our Blog! 
www.CelebrationofBeing.com/blog 
Interact With Us On:

A Celebration of Noble Man Testimonials
I am experiencing the most beautiful and extraordinary time of my life!! Having been really touched and shifted by my experience at Nobleman, my Beloved has just returned from the Goddess.....oh my god.....what a shift in her and with us. I shed my sexual shame and really now know that I am very lovable and deserve love and returned with such an open heart.... as I said last week, a real shift.... yet nothing compared to yesterday. My Beloved for the first time ever is prepared to open and truely love another, released so much of her anger, her shame and too realised how lovable she is and how much she deserves to be loved....Since then I have experienced a connection like I never have - her eyes are brighter, I am lighter, her body feels different, the whole energy is different....and sexually, its a whole new experience, a celebration with so much joy.. that smile of my face just getting wider, and wider.....
~ AT
WOW!!! That is the only word that can describe the change I feel in my heart and my mind. I feel as if the well of grief inside my soul was pumped out and now there is space to fill it with love. My gratitude know no bounds. The love and acceptance of the feminine I feel is so great. My heart and opinion about women was changed. Thank you for creating the space for me to heal my broken heart. Just know that I am the best I have ever been in my life.
~ Phil
I really want to Thank you with all of my heart for making Joey's transformation happen!!!!!! He came home being the man that I have always wanted him to be. We had the most intimate evening together that we've had in 8 years. Joey finally let me into his soul!!!!!!!! Thank you, thank you, thank you and please pass on my gratitude to all the people who are doing this work! Amazing! I am so intrigued! I am so grateful. Much love sister, much love!
~ Alice, Wife of Noble Man Participant  
The Noble Man weekend was a life-changing experience for me. I went into the weekend with two goals: to be able to forgive my mother, and to discover emotional intimacy with my wife. The processes led by this group of angelic women enabled me to achieve both of these goals in a profound way on the first day, and I felt so emotionally full that I could have left right then and been completely satisfied. The gifts of divine grace I received the following two days so far exceeded my expectations, that a whole new level of my masculinity in relationship with the feminine has awakened and deepened in ways I could have never imagined. I am now able to truly see and be present with my wife in a way I have never been able to achieve in over 12 years of marriage. Thank you, thank you, you beautiful angels!!!
~ KC
When & Where

Dancing Deer Farms
2975 Vineyard Drive
Templeton, CA 93465


Thursday, March 3, 2016 at 11:00 AM

-

Sunday, March 6, 2016 at 4:00 PM (PST)
Add to my calendar
Organizer
Celebration of Being
Celebration of Being... where Love becomes a way of Life!
Celebration of Being is committed to representing the leading edge of our evolving humanity, while holding a space for the tender transformation of everyone's hearts.
Our Rites of Passage workshops, trainings and individual coaching guide you to heal the issues that have kept you separate from yourself and others, find your special purpose here on Earth, and provide you with a tangible experience of your unique connection with the Divine.
We are dedicated to the discovery of the true essence of the feminine and masculine, and the healing of man and woman. We believe in an embodied spirituality, and are committed to the Awakening of all.
Our work is real, raw and will rock your soul!
The Noble Man Experience (CA) - Male Staff