Description

New Jersey's largest free showcase of games & interactive work is open to everyone.
Check out almost 50 of the latest locally created mobile, multiplayer, tabletop games, and more!
Part of the Creative Arts & Technology Festival. You may also be interested in the Creative Arts & Technology Conference (4/2) - http://catconference.eventbrite.com
__________________________________________________
Facebook - https://www.facebook.com/events/226946934316091/
Meetup - http://www.meetup.com/TheSheepsMeow/events/229031878/

__________________________________________________
The open call is closed, new submissions are waitlisted - http://goo.gl/HbOEUR
FEATURED PROJECTS
VIDEO GAMES
Pixel Noir by SWDTech Games
A Snowball's Chance by Dan Lance
Alt24 by Egg Zero
Brains Taste Good by RaWRsoft
Clairvoyant by Nyoka, Kenneth, Ryan, Andrew
Four Horsemen by Nuclear Fishin' Software
Liege by John Rhee
Marble Madness 2: Cerny's Revenge: Tournament Edition by Eric Guadara
Maya Breaker by Michael Hayes
Mindless Murph by Michael M. Murphy
Philosopharium by Maria Mishurenko, Gordey Chernyy
Project Mira: A String of Truth by Jamie Murray
Railgun by KindDesigns LLC
Rite to Flight: a Point-and-Cluck Adventure by Tin Heart Interactive
The Norwood Suite by Cosmo D
MULTIPLAYER GAMES
2 Worlds by Warren Savage/ Tristan Bogle
B.O.O.M. - You Win by Kickin' Rad Games
Dungeon Punks by Hyper Awesome Entertainment
Eternal Jupiter by David F. Rin, Bit-Journal Games
FISA (Fédération Intergalatique de Spaceball Association) by Josiah Hunt
Slam Fighter II, #Everest by Team Dogpit
Symbiosense by David Kirman

MOBILE GAMES
Blame the Lag by Jon New, Robert Perazzo, Philip McLaughlin, Jeff Losapio
Ernie Vs Evil by Goodnight Games
Gamify by Giant Fox Studio
Pachinko Slaughterhouse by Among Elusions
TABLETOP GAMES
Bad Medicine by Formal Ferret Games
Colony Rush by Benjamin King and Shawn Polanco
DeathBot Derby by Zachary Connelly
Fun Food Flip by Lynn Levy
Highlandia by Eric Guadara
InciDental by Sean Brady
Life: School Years/Life: Adult Years by Amos Rozet
Loading Zone by David Turner
Next in Command by TAJ Games
Plot Twist - A Storytelling Card Game by Darrell M. Stark
Treehoppers by Jonathan Echavarria, Joseph Digiovanni, Nick Escalante, Michael Anthony
__________________________________________________
GETTING TO BLOOMFIELD COLLEGE

Bloomfield College
Westminster Hall, Room 110
63 Fremont St. (Fremont St. & Austin Pl.)
Bloomfield, NJ

Train: Take the Montclair-Boonton Line to Bloomfield Station (~30 minute trip from NY Penn Station). Schedule here -https://www.njtransit.com/pdf/rail/R0030.pdf - we will have printouts at the event as well.
Car: Bloomfield College is near exit 148 on the Garden State Parkway. Free parking is available in the main campus lot, located at 225 Liberty Street. There's also plenty of metered parking that becomes free starting from 6pm.
Bus: The NJ Transit 11, 27, 28, 29, 72, and GO28 lines all stop in Bloomfield.
__________________________________________________
INCLUSIVITY STATEMENT:
This is a safe and inclusive space where we respect people of all backgrounds. Please help us all be mindful of our speech and behavior. Harassment of any form is not tolerated, and in certain cases violators may be asked to leave the premises. If there's an issue, please let the event organizers know.
We welcome anonymous feedback via this form - http://bit.ly/thesheepsmeowfeedback
__________________________________________________
VOLUNTEER WITH US:
Our operations are 100% volunteer-driven. Join our team - http://bit.ly/thesheepsmeowvolunteers
__________________________________________________
CONNECT WITH US ONLINE:
Join our mailing list:
http://eepurl.com/Zpo5j
Like our page on Facebook:
www.facebook.com/TheSheepsMeow
Follow us on Twitter:
www.twitter.com/TheSheepsMeow
Join our Meetup:
www.meetup.com/TheSheepsMeow
__________________________________________________
PHOTOS FROM RECENT EVENTS:
Please be advised that photos will be taken at the event, and that we may use those photos for promotional purposes in the future.
DEC 10, 2015 - http://on.fb.me/1KCifq4
SEP 16, 2015 - http://on.fb.me/1PV6jyo
JUN 18, 2015 - http://on.fb.me/1dA4vvD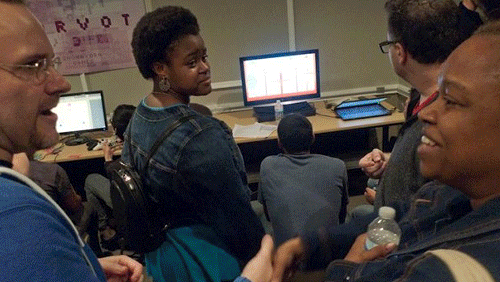 __________________________________________________
THANKS TO OUR SPONSORS:


Mazzeo Song
Measured + Counseling
http://www.mazzeosong.com/



SWDTech Games
Independent game studio creating Pixel Noir - "a modern RPG made to twist your urban mind."
www.swdtech-games.com


Art & Tech Collective
A creative community that provides artists & tech driven individuals a platform to learn, share, create & connect.
www.meetup.com/ArtandTech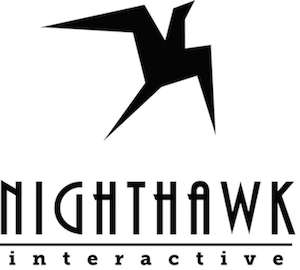 Nighthawk Interactive
Helping developers make the great games we all love to play.
www.nighthawkinteractive.com/
__________________________________________________
ABOUT BLOOMFIELD COLLEGE



"Work on the cutting edge of innovation. The Creative Arts & Technology division has majors and programs that will elevate you to next big thing in games, music or design."
www.bloomfield.edu
__________________________________________________
ABOUT THE SHEEP'S MEOW



"The mission of The Sheep's Meow is to support local developers, make game creation inclusive & accessible, and help people get started making their own games."
www.thesheepsmeow.com