Description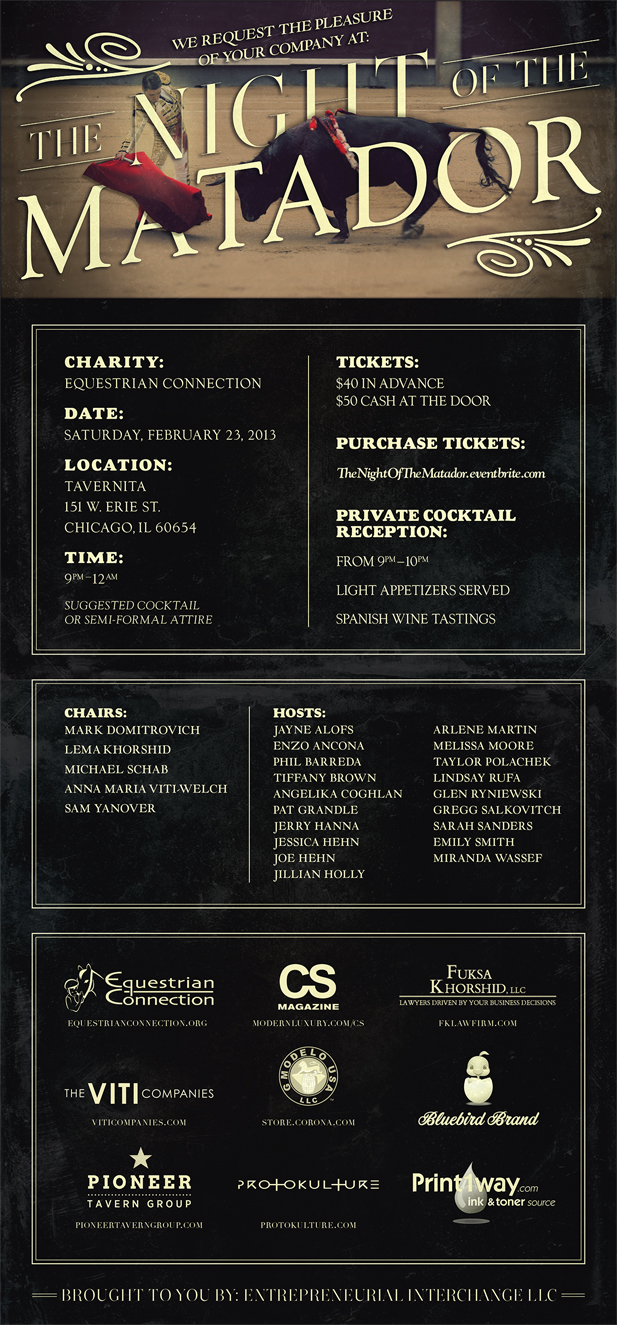 This event will specifically benefit our chosen charity, Equestrian Connection. Located in Lake Forest, IL, Equestrian Connection is one of the largest therapeutic riding centers in the country. Treating over 300 children and adults with disabilities, Equestrian Connection improves the physical, mental and emotional well being of those with disabilities and improves their quality of life by providing equine therapeutic programs such as therapeutic riding, art therapy, massage therapy, job skill training and social groups and camps. Having recently added therapy for those with MS and support programs for teens with socialization and abuse issues, Equestrian Connection continues to advance services even further to assist those who need it and to fill the gaps for services for those who need financial assistance for therapy.
The benefits of Equestrian Connection's programs include:
- Better balance and strength.
- Improved communication.
- Increased self esteem.
- Improved coordination and eye contact.
- A greater quality of life.
Facebook:
www.facebook.com/TheNightoftheMatador
#MoxieStrategiesLLC
Brought to you by: Moxie Strategies, LLC (Lema Khorshid, Anna Maria Viti-Welch, and Sam Yanover)