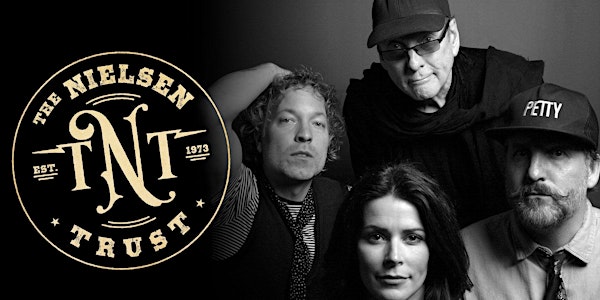 THE NIELSEN TRUST w/ Special Guests: Nick Perri & The Underground Thieves
Event Information
Performers
The Nielsen Trust
Nick Perri &The Underground Thieves
Location
Robins Theatre
160 E Market St
Warren, OH 44481
The Nielsen Trust featuring Rick Nielsen from Cheap Trick and his family. Nick Perri &The Underground Thieves - MOVE TO ROBINS THEATRE
About this event
The Nielsen Trust
The Nielsens are a pretty talented family. Of course, there's Rick. The legendary guitar player from Rock n Roll Hall of Fame band, Cheap Trick. His son Daxx plays drums for Cheap Trick too. Another one of his sons, Miles, has his own successful project, Miles Nielsen and The Rusted Hearts. Miles' wife, Kelly Steward, has her career as a singer and songwriter.
They have all jammed together at various times in the past but now it's official. This family band is called The Nielsen Trust. They recently made their debut at the Castle Theatre in Bloomington, Illinois. It was an added surprise for the fans attending the album release party for Miles Nielsen and The Rusted Hearts. Rick and his family continue to bring the heat with an eclectic mix of Cheap Trick and original tunes.
www.thenielsentrust.com
Nick Perri &The Underground Thieves
Nick Perri & The Underground Thieves are a rock band from Philadelphia led by artist, songwriter, and producer Nick Perri.
"The band mix sweet harmonies and vocals, scorching guitar work, and a solid rhythm section. This is more than just a group of friends or gathering of musicians, this is like a family." -Patchchord News
The group consists of Perri on lead vocals and guitar, singers/songwriters Anthony and Michael Montesano, bassist Brian Weaver, keyboardist Justin DiFebbo, and drummer Zil Fessler, all of whom originate from Philadelphia, Pennsylvania.
"Feeling Good", the band's first single which is currently rising up rock radio charts, has already earned acclaim from industry contemporaries, including Greta Van Fleet's Danny Wagner, Blackberry Smoke's Charlie Starr, and Gibson's Director of Brand Experience, Mark Agnesi.
"I haven't heard a song that has made me LITERALLY want to get up and get a guitar and start playing immediately since I was a little kid." - Danny Wagner
"This song is infectious. You can't not boogie when you hear it. And, not only does it contain Nick Perri's fantastic guitar playing, but he has stepped up to the vocal mic and is singing his ass off[.]" - Charlie Starr
"The guitar playing, the tones, that drum groove, the hook...everything about it is infectious." - Mark Agnesi
The band's debut LP "SUN VIA" was released in 2020
https://www.nickperrimusic.com/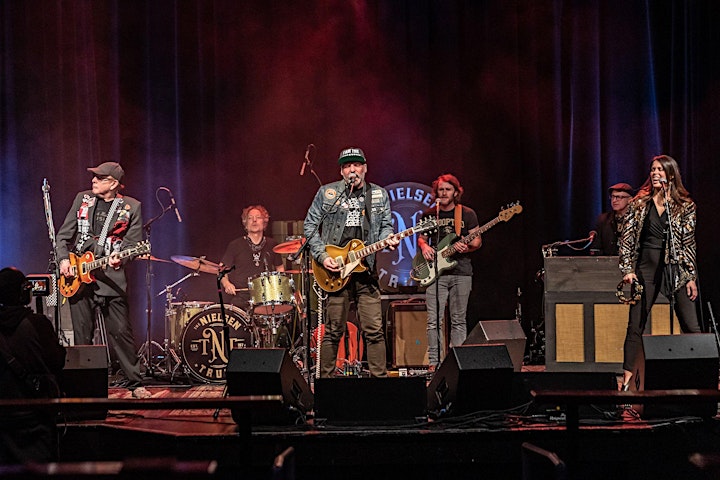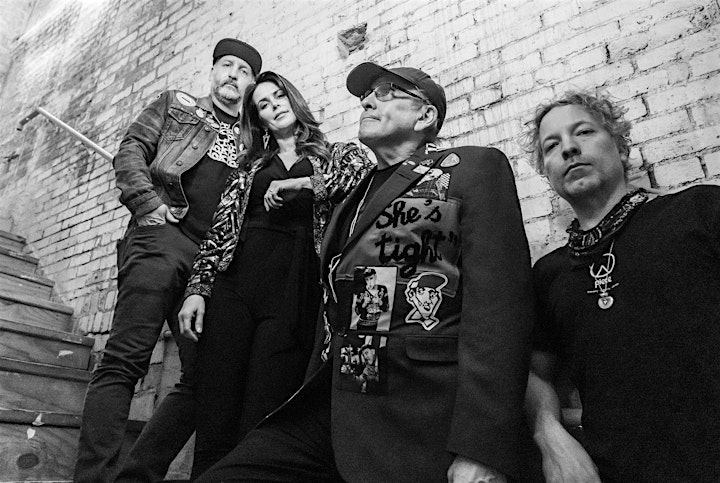 Performers
The Nielsen Trust
Nick Perri &The Underground Thieves
Date and time
Location
Robins Theatre
160 E Market St
Warren, OH 44481