The Nicholas D. Sergi Foundation "Family, Farm & Faith Festival"
Description
The Nicholas D. Sergi Foundation was established by the Sergi Family in memory of their beloved Nick, who passed away on October 27, 2018, at the age of 28. While it was unexpected, it was undoubedtly with pure devotion and love that Nick answered his calling from God; joining Jesus and so many loved ones in Heaven. Although Nick's time on this Earth was done, his work is not. Nick's faith, spirit and passion will continue to make a difference in this world through this foundation.
Nick accomplished so much at a young age, even becoming the sole Owner/Operator of Sergi Farms, LLC in Elkhorn, WI. He had many passions, like snowmobiling, hunting, dogs, America, anything with a motor, big belt buckles, cowboy boots and skinny jeans. But by far, Nick's greatest joys were his friends and family, farming, and faith.
The Nicholas D. Sergi Foundation "Family, Farm & Faith Festival" is a family-oriented event incorporating Nick's true passions, while raising funds to support all the causes near and dear to his heart. Come enjoy lite bites, refreshing drinks, good music, activities for all ages, and of course a good time - all while helping the community and future generations to flourish.
Thank you to all of our amazing sponsors who have made this innaugural event possible! With your support Nick's legacy of helping others will continue for years to come. Thank you!


PRESENTING SPONSOR:

POSTERITY SPONSORS:
The Balsamo Family


HOMESTEAD SPONSORS:
REX Electric and Technologies, LLC.
DEVOTED SPONSORS:
Brown, Udell, Pomerantz & Delrahim
Corcoran Commercial Real Estate
Dan & Claudia Krueger
O'Halloran Kosoff Geitner & Cook, LLC
Matt & Gina Pistorio
FAITHFUL SPONSORS:
D-R Rosemont, LLC
Fremont Solutions Group
Glander International; Brenda & Larry Messina
Joe Karmin & Justin Lerner (Transwestern)
Law Offices of Daniel R. Degen, LLC
Lewis A. Affetto Jr. Foundation
O'Leary Plumbing and Heating
Scherschel Family
SPECIAL ANNOUNCEMENT: Coveted and NEW Sergi Farms apparel is now available for purchase online!!! All proceeds will go towards the NDS Foundation. Click here to check it out and place your order!
For more information on sponsorship opportunities and other ways to support the "Family, Farm & Faith Festival" or the Nicholas D. Sergi Foundation, please click here or email NDSFoundation@sergifarms.com.
Thank you for your support!
"Giving Makes You Smile!"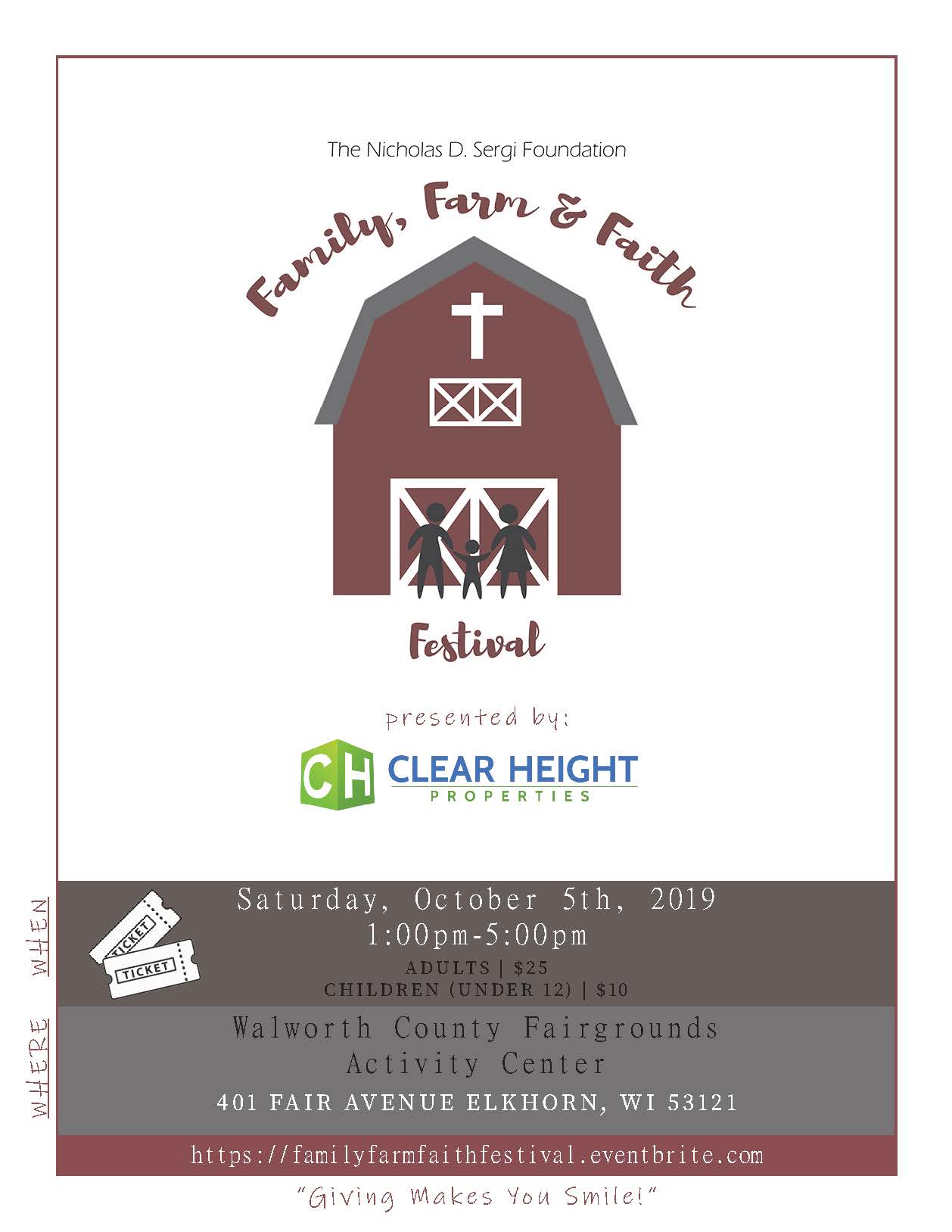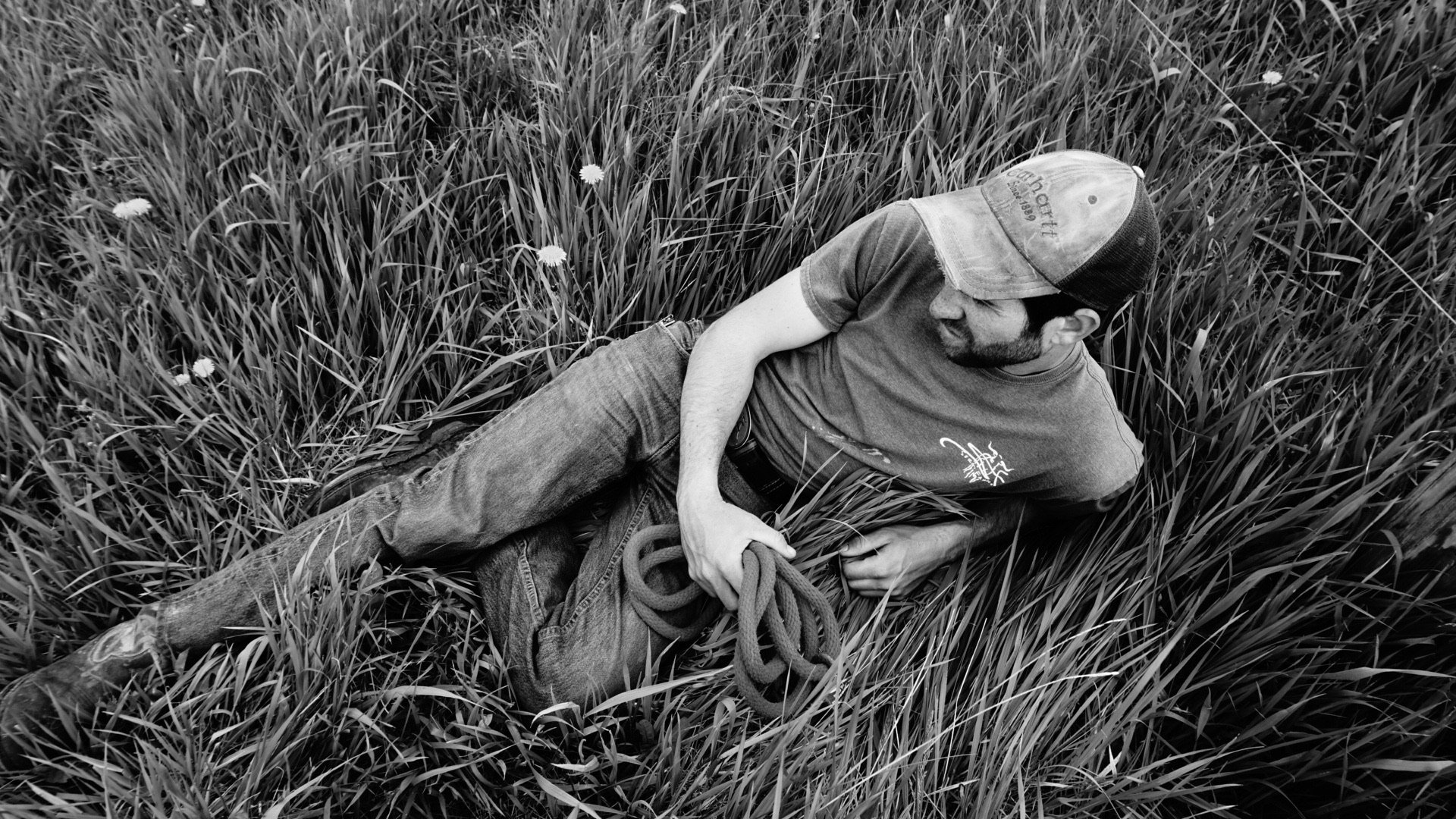 *The Nicholas D. Sergi Foundation is in the process of becoming a registered 501(C)3. All contributions to this event are tax deductible, with the small exception of the cost of food/beverage for ticket purchases ($5 per ticket). The Foundation EIN is 84-2376250.