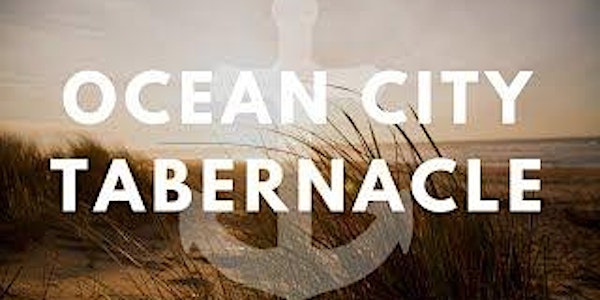 The Next Methodism: The Real New Thing God is Doing
Info Session sponsored by the Wesleyan Covenant Association Guest Speaker: Walter Fenton, WCA Vice President of Strategic Engagement 7/10
When and where
Location
Ocean City Tabernacle 550 Wesley Avenue Ocean City, NJ 08226
About this event
Date and Time: 10:30am – Noon July 10th (refreshment at 10am)
We are pleased to announce that Rev. Walter Fenton will be able to join us as our featured speaker. Our originally scheduled speaker, Rev. Rob Renfroe, is unable to be present due to an injury requiring surgery, from which he is currently recuperating. Prayers for a speedy recovery for Rob!
Rev. Walter Fenton is an elder in the Greater New Jersey Annual Conference of The United Methodist Church. He currently serves as the Wesleyan Covenant Association's vice president for strategic engagement.
Walter is a graduate of Greenville College where he majored in history, Yale Divinity School where he concentrated in biblical theology, and from the Graduate School at Vanderbilt University with an emphasis in Hebrew Bible studies.
He has served local churches in the Detroit and the Greater New Jersey Annual Conferences; he has also served as the Chief Operating Officer for Good News Magazine, and as Vice President for Advancement at Greenville University in Greenville, Illinois.
Over the past 20 years Walter has written numerous articles for Good News Magazine and its e-newsletter Perspective, and since 2017 he writes regularly for the Wesleyan Covenant Association's e-newsletter Outlook. In 2018 Abingdon Press published Are We Really Better Together? An Evangelical Perspective on the Division in the UMC, a book Walter co-authored with the Rev. Rob Renfroe, President of Good News.
Walter and his wife Eileen live in The Woodlands, Texas.
Also, Panel Discussion with WCA Chapter Leaders from Eastern Pennsylvania, Greater New Jersey and Penn-Delaware