The Next Great Americans Tour Kickoff for Pike County 2nd & 3rd grade
Description
Please join us for the Next Great Americans Bus Tour & Super Citizen Program Kickoff!
Please join us for a 30-minute theatrical performance as Libby Liberty™ brings the Statue of Liberty to life and introduces students to the "Super Citizen" program they will participate in this year.
Don't miss your chance to be a part of what is being called "an historic re-energizing of our youth ... helping them discover and define their role in America's future."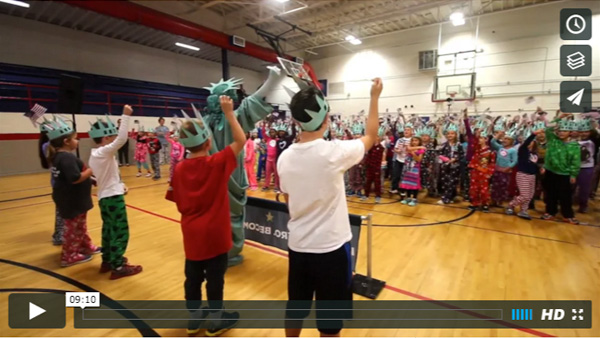 For more information about The Next Great Americans Tour and Liberty Learning Foundation's mission to place "Super Citizen" kits (FREE) in every school in America, please
visit http://www.LibertyLearning.org or call (800) 239-0005.