If you are young and starting or looking ahead to your career or a youth in school or in college, we believe you are key to our future!
About this event
REGISTER TO ATTEND
It will change your LIFE for 2021!
Call 1-800-314-1760 to Register or go to
Also streaming LIVE on Instagram, Facebook, and Youtube.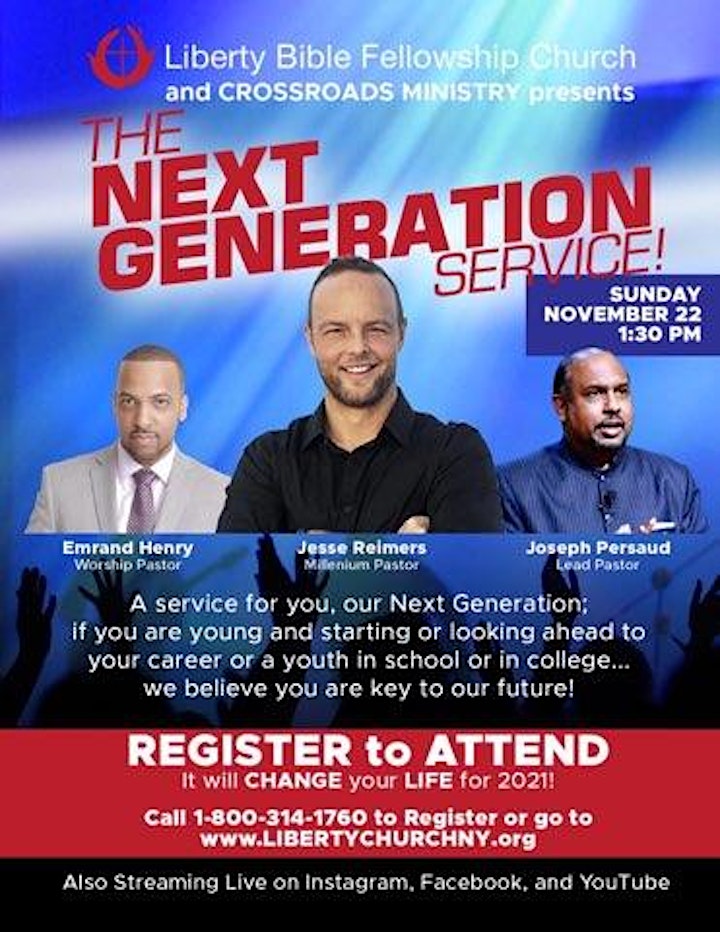 Organizer of The Next Generation Service