Location
Hyatt Deerfield
1750 Lake Cook Road
Deerfield, IL 60015
Description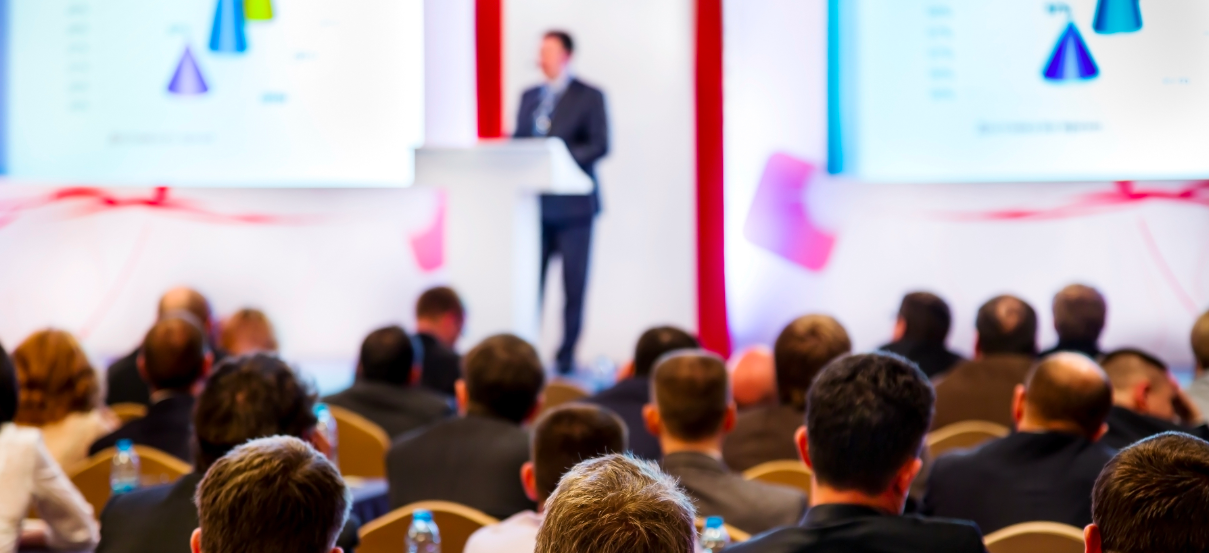 Join fellow Innovation Leaders to learn about the Next Big Disruptor
Just as the internet provided a platform that enabled new business models to disrupt existing industries - ranging from hotels and transportation to retail - synthetic biology is creating a platform that will enable new innovations.

Many areas of manufacturing, such as food, pharmaceuticals, fuel and chemicals, have inefficiencies similar to those that were seen in disrupted industries before the advent of the internet.
At this event:
Network with other innovation leaders across a range of industries

Learn about the basic tools of synthetic biology

Hear why the main industries to be impacted by synthetic biology will initially be Food, Fuel, Pharmaceuticals, and Chemicals

Discover which current industrial ventures are using synthetic biology

Analyze the future impact of synthetic biology in your industry

Receive a complimentary electronic copy of our report, which includes an exclusive interview with Perumal Gandhi, founder of Muufri -- the creators of "animal free milk" and a leader in Sythentic Biology technology

This event will address the reasons behind the excitement that has surrounded synthetic biology, and PreScouter Global Scholars give insights into how synthetic biology will disrupt existing industries in the near future.
Read more

from Patricia Rubert-Nason, PreScouter Technical Project Manager
Attendees receive an exclusive full report at the event!
Agenda:
5:30pm Registration & Networking
6:15pm Presentation
7:15pm Reception (Appetizers, Beer/Wine)
Note: Parking is included.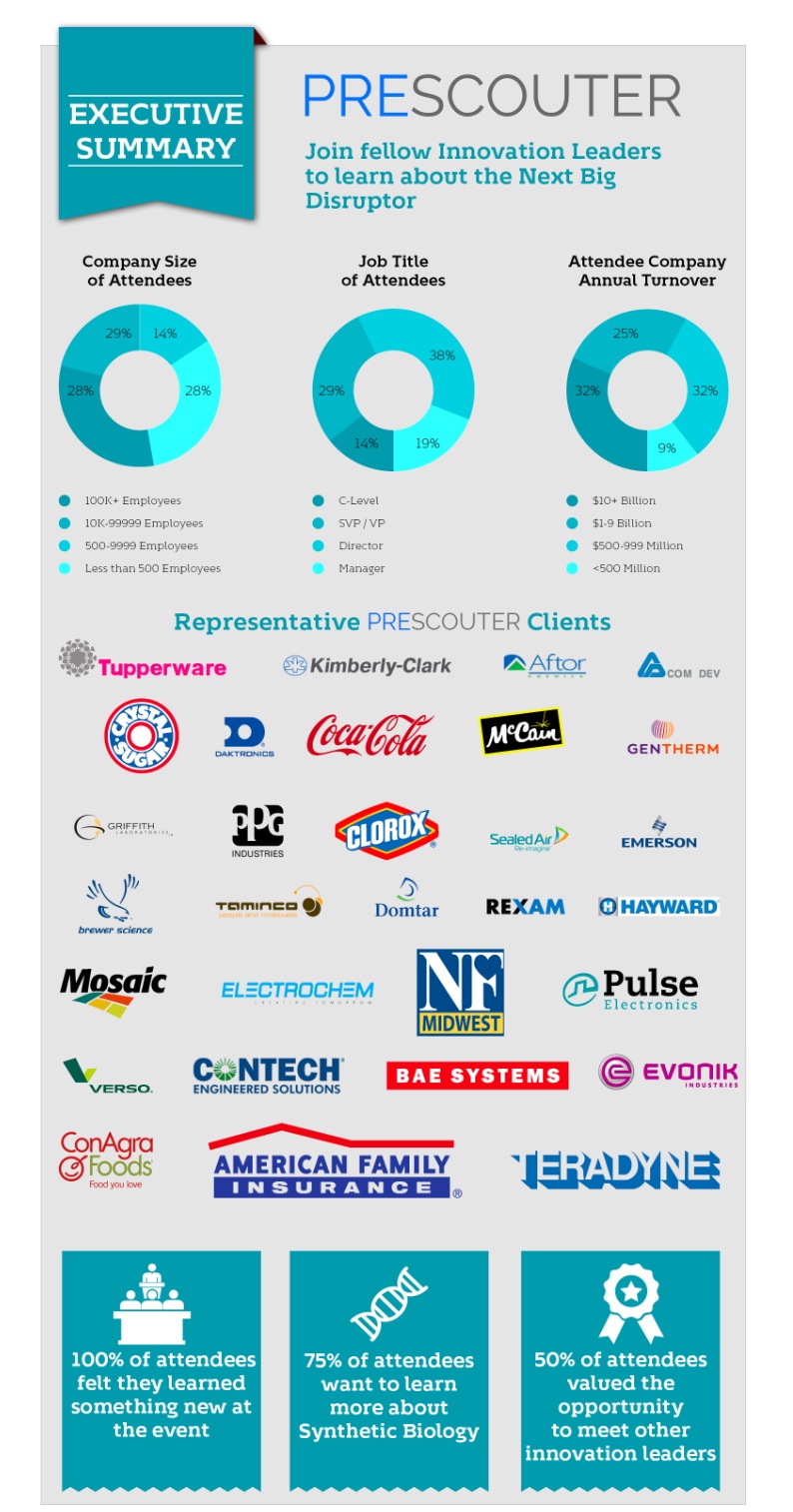 The data presented above is based on our last event, 9 Disruptive Technologies Changing the World