Actions and Detail Panel
The New World Of Money
Sat, February 11, 2017, 9:30 AM – 11:00 AM EST
Description
Upgrades to YOUR Money Technology

Most people do not know about the exciting upgrades in the world of money and finance
Coffee at 9am
Meeting from 9:30am-10:30am
It's unfortunate that most people spend more time planning a vacation than they do planning their money. You would never consider using 20 year old technology why use outdated money strategies.
What if everything you thought were true out money and finance turned out NOT to be true….
When would you want to know?
Learn tips and ideas to put more money in your pocket today!!!

¨
How to take control of your money….
because no one will do it for you.
¨T
he
new
"rules of the money game"
¨Why the conventional wisdom is DEAD wrong.
¨
Strategies
to
accelerate
your
progress.
¨
How to make up for "lost time"
¨How to c
reate
guaranteed income streams
for
lif
e

Ways that just about everyone can have financial independence....sooner and with more money!

Imagine keeping all of the interest and finance charges you pay to banks and finance companies.
It's an amazing fortune.
Easy to understand concepts that can provide a foundation for all your financial decisions.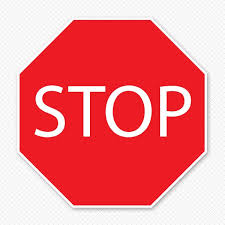 Have you ever seen the power of a STOP sign?
It forces you to screech to a halt. It commands you to look to the left and right, and renegotiate what you are doing. That's exactly what you need when it comes to your finances. Something that stops you in your tracks and creates a defining moment, that changes the way you think forever.

You will see losing financial strategies that you have been using. But I want you to know; it's not your fault! You simply have not been told enough of the truth for it to make a real difference in your life.

You will see diamonds for the first time where others see rocks.
Coffee from 9:00-9:29 am - Meeting starts at 9:30 am
Date and Time
Location
Spoto's Oyster Bar & Blue Point Lounge
4560 PGA Boulevard
Palm Beach Gardens, FL 33418