| | |
| --- | --- |
| The new UK film industry economy - web 3.0 film and transmedia content production (Full day workshop) venues Liverpool, Newcastle and Preston. | |
Event Details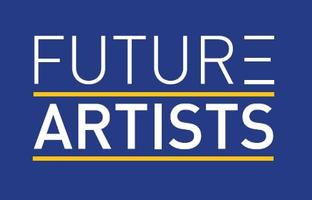 Web 3.0 Film and Transmedia Director/Producer  All day workshop.
For No Budget film-makers.
TICKETS CAN BE PURCHASED FROM ABOVE, OR USE DISCOUNT CODES BELOW
PRESTON 7TH MAY TICKETS HERE
LIVERPOOL 21ST MAY TICKETS HERE
NEWCASTLE 27TH MAY TICKETS HERE 
Any issues e-mail mark.ashmore@futureartists.co.uk
So you want to be a film director, wrong, you are one, as soon as you pick up a digital camera.
That being said, scarcity was the film-makers best friend, films where expensive to make, and only shown at cinemas, so in the old days web 1.0 film-making the routes where clear and defined as Script, Finance, Film, Distribute via Cinema or DVD.
But this all changed with the invention of broadband and digital Camera's such as the Canon 5D MK11, films could be made and sold by the film-makers themselves, in essence you become your own movie studio for under £2000.
But with this new film landscape, come's new rules, new ways of thinking and new business models, this workshop will begin to answer these questions… using case studies created by Future Artists LTD, a new film studio for the new UK film and transmedia economy.
---
About the workshop, why should I come, should i care?
The UK Film Industry as it was known, is Dead. – the Industry is Dead (take a moment, breathe, think and move on) but stories need to be told, and audience's still want them, its just how we begin reaching these audiences that has changed.
American studios and the rise of 3D has relegated the UK Film industry to selected cinema releases (a few screenings in London) and straight to DVD releases, and piracy has seen these DVD releases drop in sales, and those films made for this model, once subsidised by the UK Film Council, funding has been cut.
So what next?
Rethinking the UK film industry model.
'Encyclopedias, newspapers, record labels and film studios have a lot in common. They are all in the business of producing content. They all own and manage capable producers who they recruit and compensate in various ways. Their products are composed from atoms – books, papers, CDs, DVDs, and performers on stage – and are costly to create and distribute. Their products are proprietary property. Because they are unique in value, their customers pay them and they have revenue. Their business is possible because of scarcity – quality news, information, knowledge, learning and art…. (but) today the business of encyclopedias, newspapers, records labels and film studios are in various stages of collapse. They have lost their monopolies on the creation and delivery of content. They were killed by the digital age that bought the abundance of mass participation, the democratization of production, the rise of new digital channels, the infeasibility of old notions of intellectual property, and completely new business models all enabled by the internet. The allegedly unassailable attributes of their age-old business were erased faster than you can tap 'delete' on your iPhone.
'Extract from Macowikinomics'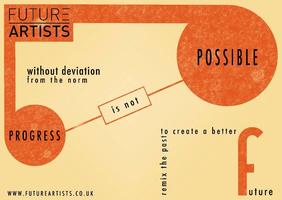 Morning Session – Pre Production
Your story idea –  your story, your passion, why do you want to tell this?
is it a film, a web series, an audio podcast, a graphic novel? Or all 4? In this session we will look at taking your story idea, and how to make it happen in the web 3.0 film and transmedia world.
How to get it made, the do's and don'ts in a digital world, a following of fans on a facebook fan page is not a community, social media allows you to build a community around your film or transmedia project, but can also obscure the real drivers of social glue… how do you create a digital tribe around your story, the do's and don'ts of creating an active support network around you and your film, which can..
Help you raise finance via crowdfunding, or create sponsorship, or get that Angel investor.
Web 3.0 collaboration, using your peer to peer community to create with you, how do you work with a digital cast of thousands, from open source script writing to sourcing content from your project from across the globe, and managing these logistics.
Working from past Future Artists projects and case studies, participants will gain a full knowledge of how to get started in the digital world of peer to peer community collaboration.
Afternoon Session – Production and Distribution
Production
What technology can we use to make the project, a guide to the latest low budget kit, from DSLR cameras to 3D tech, and what platforms you can use for free to create your transmedia projects, from zero budget productions to ones with a budget,
Participants will be able to learn about the making of 'The Lost Generation' the micro budget feature film production and transmedia project, which has taken the 'Dogma 95' ethos and remixed it for the web 3.0 mindset.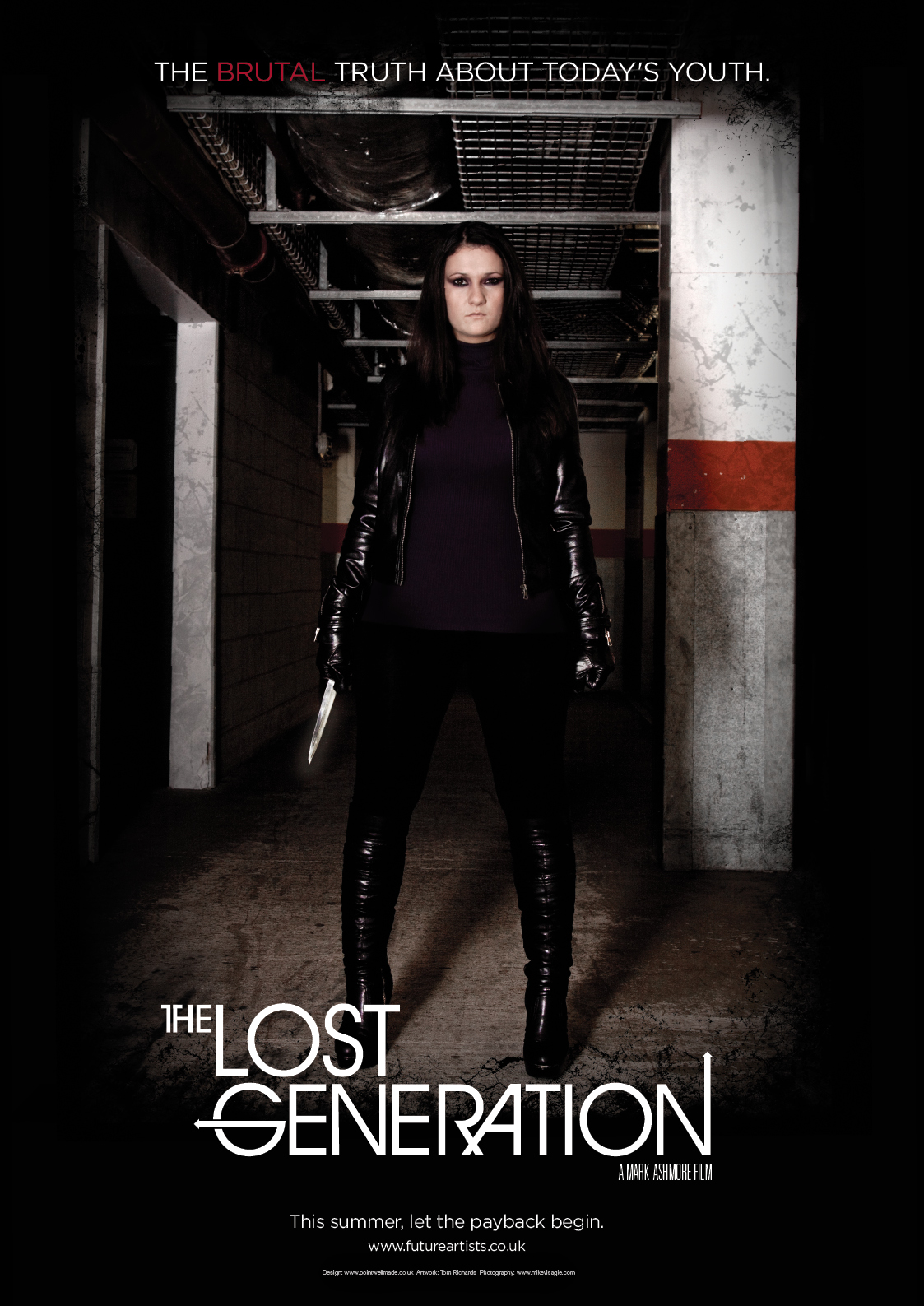 Distribution
This session will look at the power of community screenings and working with your audience to seed grassroot support for your independent film and take on Hollywoods marketing millions, earn a revenue from theatrical, dvd and online sales, a practical how to guide of how to get your film into the hands of the correct audience who will rally and motivate others to see your film.
Create your product for theatrical, DVD, or Video on demand.
Working with Amazon, Lovefilm, iTunes, Dailymotion and your local cinema, and a look at the pop up cinema scene and the rise of the independent screenings networks across the UK
Who is teaching...
The workshop leader is Mark Ashmore (Director, Producer, Writer, Editor and co founder of Future Artists/ Future Artists creative co-op)
Mark has directed 6 films to date and all have been picked up for distribution and broadcast.
Mark's first film 'The Cell' was broadcast on BBC2 in 2003, this was followed by a series of behind the scenes films, distributed on DVD for the BAFTA award winning TV series Life on Mars.
Mark Ashmore was one of the first people in the UK to pioneer DIY distribution releasing his film 'Your State of Emergency' on a purpose built platform in 2006 attracting a quarter of a million people, his follow up 'Broken Britain' played out across international film festivals and was picked up for distribution by Shorts International for world-wide distribution.
Mark Ashmore is currently shooting and producing his debut feature film and transmedia project 'The Lost Generation' due for release in Dec 2011.
FREE MAKING OF DIRECTORS COMMENTARY 
http://www.youtube.com/user/BrokenBritainFilm#p/a/u/1/JVVFIue3Zi4
Watch 'Your State of Emergency' on Dailymotion
http://www.dailymotion.com/video/xehfi4_your-state-of-emergency_shortfilms
Where?
The workshops will take place across the UK, would you like to book one, or should we visit your school, college, university or film club e-mail Mark.Ashmore@futureartists.co.uk 'subject – Web 3.0 film talks'
Why?
Because you're a storyteller, a film-maker and you want to express yourself.
The UK Film Industry as it was known, is Dead. – the Industry is Dead (take a moment, breathe, think and move on) but stories need to be told, and audience's still want them, its just reaching these audiences that has changed.
---
About Future Artists…
Future Artists LTD was founded in July 2009 by Mark Ashmore and Jenny Inchbald in the middle of the global meltdown and financial crisis, out of a need for change in the traditional Film and Media Industries, they asked a lot of questions to established institutions, and couldn't find any answers, with a firm belief and mantra 'without deviation from the norm progress is not possible' and a loan from the Prince's Trust… the story began.
Two Years later, as established institutions crumble, Future Artists live creative co-op has been formed to enable collaboration and knowledge sharing based on the Co-operative ethos, and get the artists paid, supported by Co-Op's UK, Creative Manchester and MMU.
Future Artists collectives can be found all around the world, from  L.A home of Hollywood in the United States of America, to Lagos in Nigeria, home of the Nollywood film industry, sharing an ethos of praxis via collaboration.
Future Artists LTD, in under 2 years have published several issues of M+,  a digital Magazine created by a peer to peer network, read by over 10,000 people world-wide and growing, Self distributed several film projects via Amazon and Dailymotion, and are teaching and lecturing on international forums, from Sheffield Docfest digital bootcamp to Darklight's Transmedia Symposium, to 'Cartoon' the animation industries annual conference.
Future Artists also find time to work on 3rd party film projects, from distribution with Dogwoof and Soda Pictures, to helping their own Indy film community in Manchester/Salford in the UK.
And to round off year two, Future Artists LTD are now in production of their debut major feature film and transmedia story project 'The Lost Generation'.
Due for release in Winter 2011, Directed By Mark Ashmore and Produced by Jenny Inchbald.
Future Artists, remixing the United Artists model, of an artist led film studio, made possible through shared networks of peer to peer and open source culture, Future Artists aim to be a digital studio, for the web 3.0 film economy, and be the forefront of UK and World Cinema, but only if we work together….
'Without deviation from the norm progress is not possible' (Frank Zappa)
Mark Ashmore (March 2011)
Have questions about The new UK film industry economy - web 3.0 film and transmedia content production (Full day workshop) venues Liverpool, Newcastle and Preston.?
Contact Future Artists
Organizer
Future Artists
without deviation from the norm, progress is not possible....
@futureartists on twitter
The new UK film industry economy - web 3.0 film and transmedia content production (Full day workshop) venues Liverpool, Newcastle and Preston.