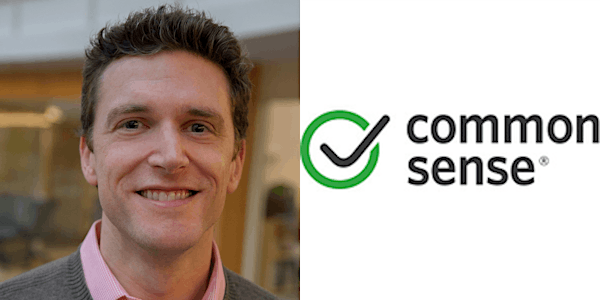 THE NEW NORMAL – Parents, Teens, Screens, and Sleep
Non-member schools attendees are asked to pay $20 per ticket at the door. Tickets are free to Common Ground member school families.
When and where
Location
Woodside Elementary School Sellman Pavilion 3195 Woodside Road Woodside, CA 94062
About this event
Michael Robb will share critical takeaways such as how mobile devices affect family relationships and what kids are doing online.
Please join Common Sense Media's parenting experts as they discuss the findings of the organization's much-anticipated fall research study: "Common Sense Census: Tweens and Teens Media Use." This special evening will be full of critical takeaways such as how mobile devices affect family relationships, what kids are doing online, and the impact of screens on sleep. How do tech use and social media impact mental health? Can students do their homework while multitasking? How can parents help their children manage device use? And a key topic at the top of most parents' worry-meter: how much sleep is my teen losing due to device use and what can I do about it? These experts will offer concrete strategies to help us reclaim control of screen-time and recapture face-to-face family time.
Michael Robb, PhD is senior director of research at Common Sense, overseeing the research program, evaluation of organization impact, and program development research. Robb has been involved in issues involving media and children for over 15 years. He has published research on the impact of electronic media on young children's language development, early literacy outcomes, and problem-solving abilities in a variety of academic journals. Robb also has supervised community educational outreach efforts, helping parents and teachers make the most of quality children's programming. Robb received his BA from Tufts University and MA and PhD in psychology from UC Riverside.
Common Sense Media:
Common Sense is a national nonprofit organization dedicated to improving the lives of kids and families by providing trustworthy information on media and education, with an independent voice that families need to thrive in the 21st century.