Description
Collegium Institute's Third Annual Penn Club of New York Reception
Join Collegium and the Penn Club of New York for our third annual reception for cocktails, hors d'oeuvres,
and a lecture featuring:
Professor Jonathan Haidt, Ph.D.
Thomas Cooley Professor of Ethical Leadership
Leonard N. Stern School of Business
New York University
---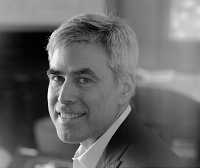 Jonathan Haidt joined New York University Stern School of Business in July 2011. He is the Thomas Cooley Professor of Ethical Leadership, based in the Business and Society Program. He received a B.A. in Philosophy from Yale University and a Ph.D. in Psychology from the University of Pennsylvania.
Professor Haidt is a social psychologist whose research examines the intuitive foundations of morality. His most recent book is the New York Times bestseller, The Righteous Mind: Why Good People are Divided by Politics and Religion. He co-founded the research collaboration at EthicalSystems.org. His next book will be titled Three Stories About Capitalism: The Moral Psychology of Economic Life. His writings appear frequently in The New York Times and The Wall Street Journal, and he has given four TED talks. He was named one of the top global thinkers by Foreign Policy magazine and Prospect magazine.
---
Cosponsors