'The New Jersey Palisades: Old Millionaire's Row to NYC Playground' Webinar
Can't make it live? Register and get access to the full replay for one week! New York Adventure Club | www.AdventureClub.com
About this event
The ruins of an abandoned mansion from old Millionaires' Row; a haunted clock tower in the middle of NJ's wealthiest neighborhood; a scenic overlook on a 500-foot-high cliff. From breathtaking views to the bizarre, it's time to explore the history of a narrow stretch of land right across from New York City like never before.
Join New York Adventure Club as we embark on a virtual showcase of the New Jersey Palisades, a line of steep cliffs along the west side of the lower Hudson River in northeastern New Jersey and southeastern New York formed nearly 200 million years ago.
Led by licensed tour guide and palisades resident Maggie Browne, our virtual showcase will include:
A brief history of the Palisades in modern times, from when small fishing communities and bathing houses lined its shores to being the former film capital of the world
How the George Washington Bridge came to be — when completed in 1931, it became the world's largest suspension bridge, and first land bridge between New Jersey and New York
The 101 on "devil nuts" and why they line the hidden beaches on the Hudson River
A discussion around the former Millionaires' Row, where wealthy New Yorkers established second homes — with a closer look at the abandoned ruins of Cliffdale Manor, a fifteen-room manor house built in 1911 for George A. Zabriskie, New York representative for the Minneapolis-based Pillsbury flour mills
The local legend of Devil's Tower, a stone clock tower originally designed for sugar baron Manuel Rionda (1854–1943) that is claimed to be haunted
Afterward, we'll have a Q&A with Maggie — any and all questions about the Palisades are welcomed and encouraged!
Can't make it live? Don't worry, you'll have access to the full replay for one week!
See you there, virtually!
*Immediately upon registering, you will receive a separate, automated email containing the link to join this webinar
**For the best possible viewing experience, please ensure you're using the latest version of your internet browser — Google Chrome is the most compatible. Exact technical requirements and a webinar user guide will be shared in the automated confirmation email upon registration.
***A full replay of the experience will be available to all registered guests for up to a week
Testimonials
"Maggie was entertaining and covered a lot of interesting info about the NJ Palisades! She was knowledgeable and interested in the topic and made it enjoyable." -Susan
"Maggie's informal style mixed with solid information. I also liked that she included several maps for reference. She also mixed in personal photos and video which showed her firthand experience with this topic." -Duane
"The presentation was great, but I was especially delighted by how everyone in the chat chimed in to share their own experiences!" -Lee
"I have worked by the Palisades in Englewood Cliffs for 20 years and already knew a lot and yet, still found out some details I didn't know before!" -Gabriela
"I loved how it wove in history with current information and inspired ways to follow-up both on the historical aspects and current things to do." -Nicole
"I liked the history & stories. I knew nothing about the Palisades except Rockefeller had purchased a large section. Learned so much today & I appreciate that." -Sharon
"Loved to hear the history of the Palisades, photos, videos. It was a lot more than I expected. This is my first "trip". Thoroughly enjoyed it. Just imagine I was taking notes as it was fascinating history! Will sign up to do more tours and get more people to join. Aloha and Mahalo!" -Carol
"It was very interesting and informative. I learned a lot from it. It made me want to take a day trip to the Palisades" -Loretta
"Nice slow narration with slides so you could follow the history of the palisades" -Barry
"I learned much about the palisades. Very interesting" -Joel
"Very interesting! plenty of content!" -Susan
"Very interesting and complete. I learned a lot I did not now. Great images." -Peter
"Fort Lee was my family home for 3 generations and getting to know the history of the area has been profound and emotionally moving." -Dorothy
"Learned so much and she was clear and organized" -Elaine
"The speaker was very knowledgeable about the area and mixed it up with photos, maps and videos." -Nancy
"All of the photos and videos. There was tons of info and I can't wait to look at the replay to see all the details that I might have missed." -Virginia
"I love the amount of history received. The details were amazing." -Robert
"Interesting background on the Palisades and the story of the uses." -Richard
"Maggie enlivened the tour with great facts and interesting side stories. I love her personal videos also." -Margo
"Lots of information imparted. The historical aspect was featured." -Audrey
"Learned about an area I lived near and did not know the history." -Martin
"Great information on a variety of topics - all linked together by their location at or near the Palisades." -Stella
"Local history and sites were explained and very well presented. I am inspired to take a trip along the Palisades now." -Bob
"Organized presentation. Very informative. Factual. Nice historic photos." -Bella
Disclaimer
By attending a New York Adventure Club experience, you accept our terms of service.
Categories: Virtual, Neighborhoods
Organizer of 'The New Jersey Palisades: Old Millionaire's Row to NYC Playground' Webinar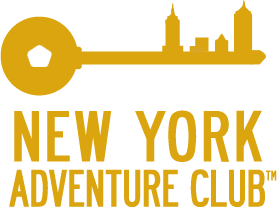 NEW YORK ADVENTURE CLUB
Unlock Your City
We give you insider access to the city's best-kept secrets. But we're so much more than a tour company.
WHO WE ARE

We are a community-driven club that curates the most unique experiences in town, with a focus on history and storytelling. We show you a city you never knew existed, and offer a community you can't live without.
You won't find our special-access tours and exclusive events anywhere else. Think after-hours tours of New York City's most celebrated spaces, themed parties in unexpected locations, and weekend excursions to incredible destinations. All of our events end with social hangouts so you can meet people who love exploring as much as you do.
THE 'CLUB' IN NEW YORK ADVENTURE CLUB

Our current community is more than 23,000 members strong and includes everyone from recent NYC transplants to lifelong residents. Whatever borough you're from (or city or country, for that matter), we'll make it easy for you to take full advantage of the unique places and great people this city has to offer.  
WHERE WE GO
To ensure a one-of-a-kind experience each and every time, we handpick events and outings specifically for the New York Adventure Club community. Recent events include:
* An after-hours tour of New York City Hall
* Special access into some of New York's most coveted private social clubs, including the Explorers Club and National Arts Club
* Petting baby kangaroos, holding sloths, and feeding leopards at Staten Island Zoo

* An NYPD Precinct tour, including a meet-and-greet with detectives and Emergency Service Unit crew members
* A tour of the Polish Consulate led by the Consul General and Vice Consul General of Poland

* A special-access tour of Brookhaven National Laboratory and its Relativistic Heavy Ion Collider (RHIC)
* A Halloween party in a historic gothic crypt, complete with a five-piece brass band
Subscribe with our newsletter to get the inside scoop on the city's most interesting events: http://eepurl.com/1cnVH
Unlock Your City with New York Adventure Club