The new industry standard for fashion! How to learn and use 3D Knit Virtual Sampling
About this Event
The new industry standard for fashion!
How to learn and use 3D Knit Virtual Sampling
Wednesday, 14 April, 2021 | 9am (BST) / 4pm (HKT)
* Registration deadline is Monday, 12 April, 2021 | 8am (BST) / 3pm (HKT)
Friday, 16 April, 2021 | 1pm (PDT) / 4pm (EDT)
* Registration deadline is Wednesday, 14 April, 2021 | 0am (PDT) / 3am (EDT)
FREE!
Zoom online seminar
(The 14 April event is LIVE; the 16 April event is a recording of the April 14th event)
Capacity: 100 (by lottery)
To apply, please visit the website.
https://www.shimaseiki.com/seminar/20210414.html
Greetings from SHIMA SEIKI!
In this seminar, we will explain in detail how to produce 3D virtual samples
using our "SDS-ONE APEX" series design system in real-time.
We will also explain how to make samples using yarn data downloaded from our new "yarnbank" web service
and how to use our new "SHIMANAVI" e-learning system.
If you are interested, please feel free to join us!
- Seminar Schedule -
Duration: 60 minutes
1. DX (Digital Transformation) in the Fashion
2. Virtual sample demonstration
· Basic patternmaking and arrangement
· 3D simulation using yarn data
3. Learning method using SHIMANAVI
4. Q&A session
* Schedule and duration are subject to change.
To participate, please fill out the application form this website.

Proven design functions of the APEX series is now available as a subscription service!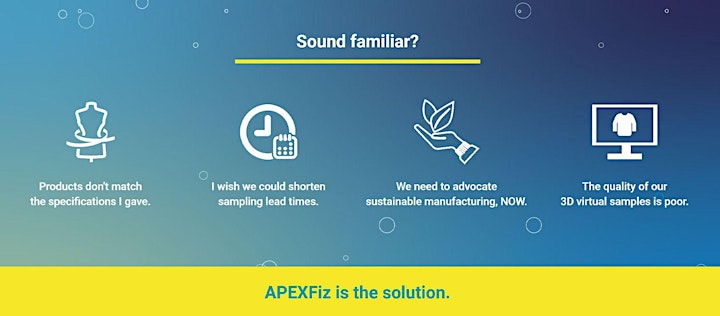 Powerful online support for APEX series

yarnbank is a web service that allows you to search and browse yarns from around the world. By downloading yarn data and using it for virtual samples, you can improve product planning efficiency and realize sustainable manufacturing.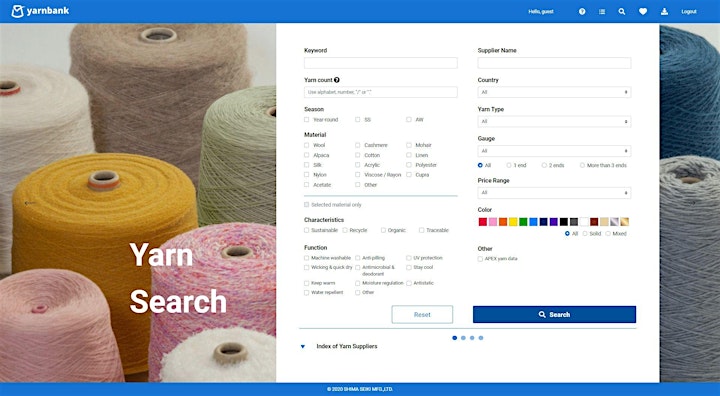 SHIMANAVI is an e-learning system for SDS-ONE APEX series. You can take the latest online lectures at your own pace and at your own convenience, anytime; anywhere. We offer a variety of courses to meet your individual needs.