The New Heroin Epidemic: How Did We Get Here? What Can We Do?
Description
This presentation will provide attendees with the most up-to-date information on signs and symptoms of heroin use, treatment needs, and current trends related to adolescents, adults, and athletes in our communities and workforce. In addition to Chris Gleason's informative talk, attendees will also hear an inspiring personal story of hope and recovery from a former heroin addict. The evening will conclude with a question and answer session with both presenters.

This free event is sponsored by Maine Township's MaineStay Youth & Family Services and Recovery Connection, Chicago Behavioral Hospital, and Rosecrance Health Network. It is appropriate for community members, parents, teachers, high school students, and professionals and includes 2.0 free CEUs for social workers, professional counselors, marriage and family therapists, psychologists, and nurses and 1.5 IAODAPCA CEUs for addiction counselors. Check in will be from 6:00-6:30 PM. Advance registration is requested.


About the Presenter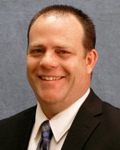 Chris Gleason, MA, CAADC has worked in the addiction field since 1995, working in DUI, outpatient, and inpatient mental health and substance abuse programs. He is a Certified Advanced Addiction Counselor and holds a BA from Judson University in Human Services and a Masters from Argosy University in Community Counseling. Chris has also presented on many different topics, both locally and nationally, including Co-Occurring Treatment for Adolescents and Opiate/Heroin Addiction in the Adult and Adolescent population.
Chris was a part of the implementation team for home-based work with co-occurring adolescents that won the SAMHSA Science to Service award in 2011 and a NIATx innovation award in 2010. Currently, he is the Director of Rosecrance McHenry County, which provides outpatient counseling for both substance abuse and mental health. Chris is also an adjunct professor at Aurora University in the Department of Social Work with a focus on addiction studies. He is also the Chairperson for the McHenry County Substance Abuse Coalition.