The New Edition Story: A Very Extraordinary Watch Party
Description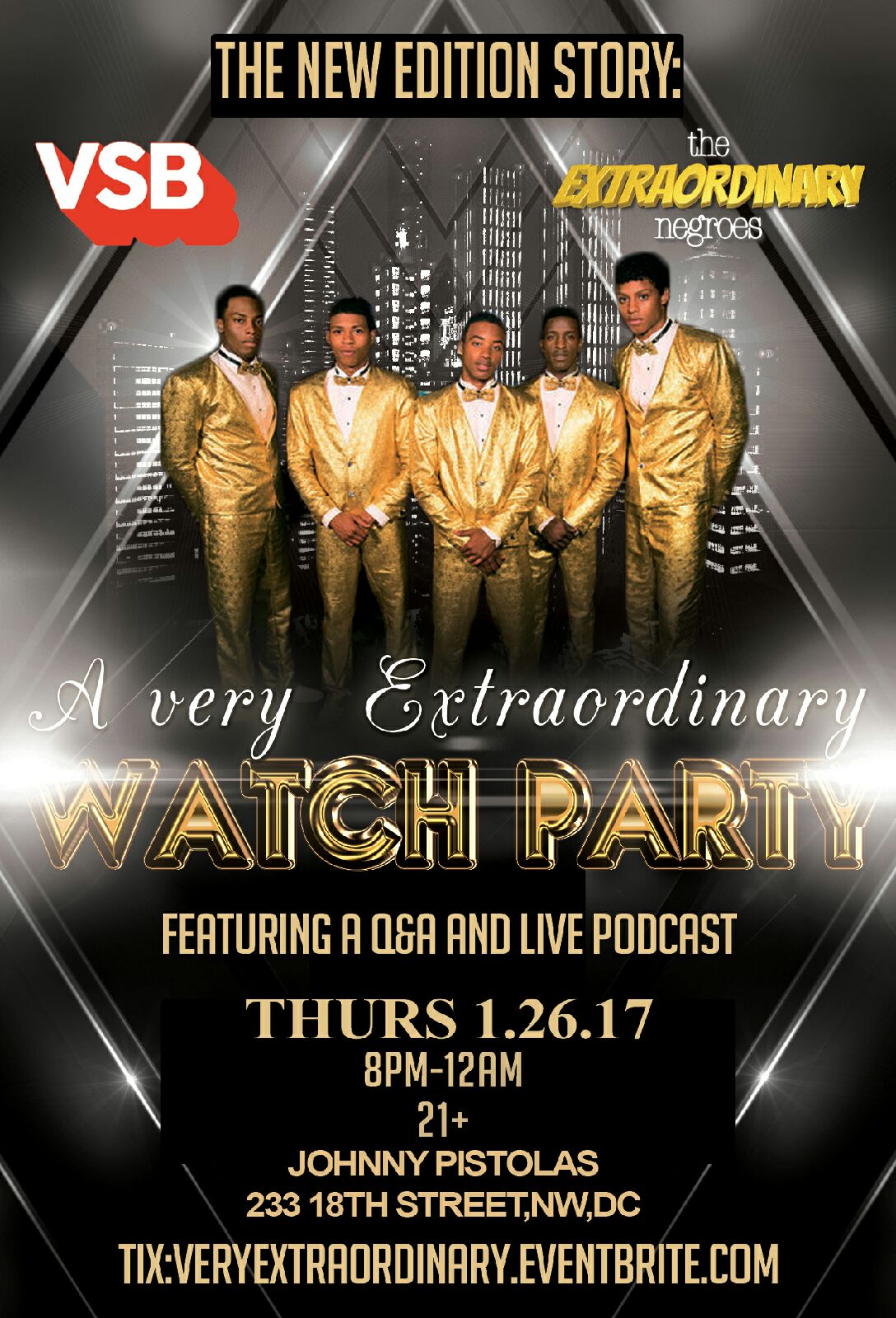 The New Edition Story: A Very Extraordinary Watch Party!

Come out and watch the last episode of the New Edition Story with other die hard New Edition fans! It's all about Ronnie, Bobby, Ricky, Mike, Ralph, and Johnny too!
We'll be gathernig at Johnny Pistolas with giveaways and food and drinks and after the episode there will be a live Q&A and Live Podcast Recording featuring Alex Hardy and Jay Connor aka The Extraodinary Negroes with guest Panama Jackson from Very Smart Brothas.
Thursday, January 26th
8-midnight
Johnny Pistolas
2333 18th Street, NW (Adams Morgan)
Washington, DC 2009
For vendor info, sponsorship opportunities, or general information email us at theextraordinarynegroes@gmail.com.
Organizer of The New Edition Story: A Very Extraordinary Watch Party