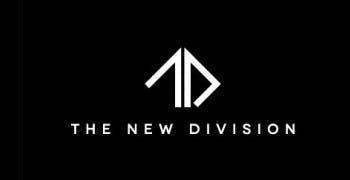 About this Event
Communion After Dark Presents:
The New Division
with
NITE and Alpha Quadrant
July 21st 2018
Doors 6:30 P.M.
Tickets $15 in Advance and $20 Day of Show
All Ages Show
John Kunkel began writing new wave/synth pop songs in 2005 while attending California Baptist University in Riverside, California, heavily inspired by bands such as New Order and Depeche Mode. Over the next few years, the New Division began to develop into a full band, with Michael Janz and Mark Michalski joining Kunkel on synthesizer, and Brock Woolsey contributing guitar. The group gigged heavily around Riverside, developing its modern take on '80s-inspired sounds, and began digitally self-releasing singles and EPs in 2010.
Debut full-length Shadows arrived in 2011. This was followed up by the Night Escape EP in 2012, featuring a collaboration with Greek chillwavers Keep Shelly in Athens. Sophomore effort Together We Shine surfaced in 2014, and the group's third album, Gemini, was announced for release in 2015.