A look Between the Covers
About this Event
The New Delaware Genealogical Research Guide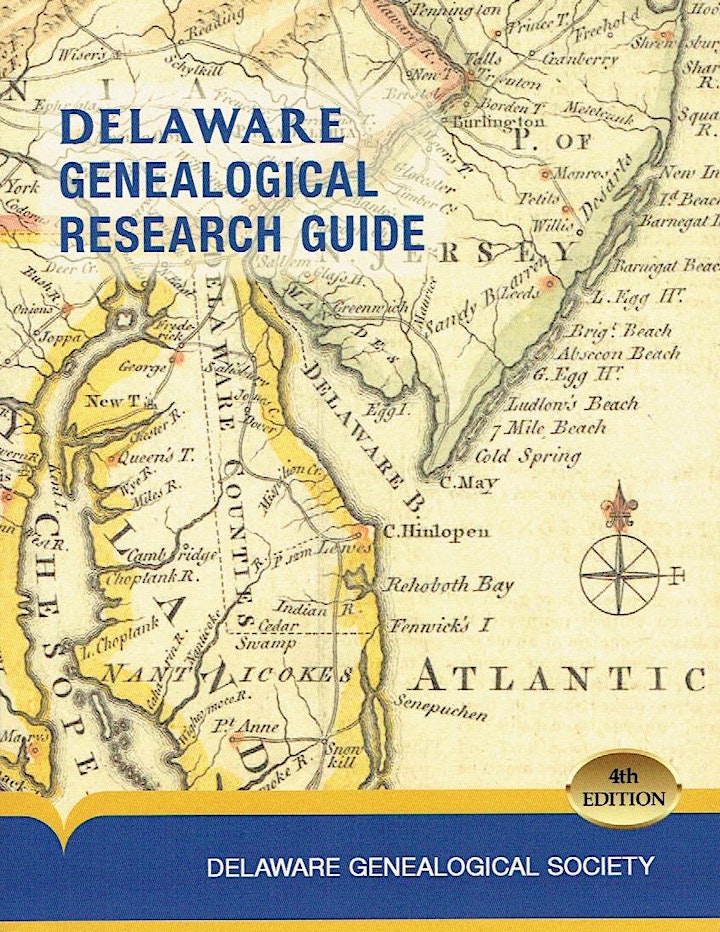 The Delaware Genealogical Society Research Guide Committee will give us a virtual walk-through of the new edition of the Delaware Genealogical Research Guide, showing how it is organized and its extensive, updated, user-friendly approach to Delaware resources and repositories.
The Delaware Genealogical Research Guide contains detailed descriptions of how and where to find information about Delaware ancestors. Well organized and easy to use, the guide covers more than 20 types of records; offers suggestions for further research; and features a comprehensive compendium of more than 100 local, regional, and national record repositories and resources.
In addition, discussions of Delaware's history and geography add important context and explain how competing claims to the land and protracted boundary disputes affect where records might be located.
Meticulously compiled and fact-checked by members of the Delaware Genealogical Society, this guide is a valuable asset for experienced as well as novice researchers.
This virtual event is free and open to the public.
Registration required through Eventbrite.
Please note that all of our programs this year will be virtual, held via Zoom Webinar. You will need to register for each meeting to participate. Links will be available on our website, in advertising, and in emails to register for events. The link will be through Eventbrite. You will get a confirmation email from Eventbrite with a link to the program.