"The New Business Card - Why and How to Self-Publish Your Book" A Lunch and Learn Event

Tuesday, December 9, 2014 from 11:30 AM to 1:00 PM (CST)
Event Details
11:30pm: Enjoy lunch and mingle in Tech Guru Conference Room
Noon - 1:00pm: Watch presentation live or online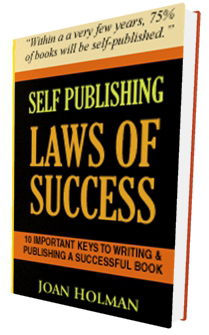 The New Business Card: Why and How to Self-Publish Your Book
The world of publishing is changing dramatically and now anyone can easily self-publish and distribute a book through the use of new publishing tools and the Internet. The stigma of self publishing has disappeared, and self-publishing is truly the future of publishing. 
Self-publishing your own book can be a valuable marketing tool for promoting yourself and your business. 

Publishing your own book is a way to stand out and increase your credibility and visibility in the market. Writing a book can make you an expert in the field, and handing someone your book is way more impressive than handing someone just your business card.
–65% of the people who buy your book will never read it!  Learn what this means for self-publishing your own book.
–Up to 75% of all books will be self-published in just a few years.
–In 2013, self publishing was estimated to be a $52 billion industry.
–41% of the print books and 67% of ebooks sold in the U.S. are sold on Amazon.
If you want to make a great impression, and if you want anyone to read your book, you will need to make an investment in order to produce a quality product. And, although self-publishing does cost money, there are ways to optimize this investment by carefully choosing how and where you develop and publish your book.
If you don't want to write the book yourself, you can hire a ghostwriter to do it for you. In fact, most of the books written by top business leaders have a ghostwriter or another writer involved.
Come hear author, ghostwriter, 

and self-publishing expert 

Joan Holman share with you valuable information about how you can write and self-publish your own book quickly and easily and:
–Promote your product or service
–Position yourself as an expert or thought leader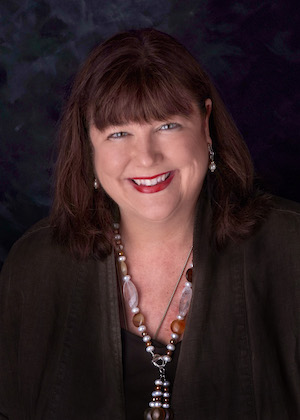 Joan Holman is a nationally acclaimed Internet marketing and publishing expert. She is the Founder of the Self Publishing Zone website (

www.selfpublishing.zone

), which is a hub for information and resources related to the new paradigm in publishing.  Joan's international clientele includes authors, business owners, entrepreneurs, business professionals and leaders. Joan has worked with both self-published and traditionally-published authors in the areas of book development, developmental editing, ghostwriting, book titles, book project management, self-publishing, book marketing and author and book websites.
Joan is the Founder of the "Self Publishing Zone" LinkedIn Group and has the following websites:
"Joan Holman's knowledge about marketing 
on the Internet is amazing."
President, American Institute of Small Business
When & Where

Tech Guru
79 13th Ave NE
#208
Minneapolis, MN 55413


Tuesday, December 9, 2014 from 11:30 AM to 1:00 PM (CST)
Add to my calendar
Organizer
CyberSmart Law
Emily founded Duke Law Office and CyberSmart Law in 2014, after 20 years as a commercial litigator at one of the State's largest firms.  With expertise in cyber-security issues, she regularly assists her clients in managing technology (e.g., tablets, smart phones, social media, interactive websites, and Cloud computing) in order to comply with legal data security standards, and in business disputes.   Emily is passionate about helping small and medium sized companies to be proactive about cyber-security and improve their workforce's preparedness through CyberSmart resilience programs.  As a seasoned litigator, her accumulated practice expertise includes dispute resolution, litigation and trial work, data breach response, consultation about security measures related to company secrets and intellectual property assets, contract review, and general business legal advice.  Emily is confident and well-versed in all aspects of eDiscovery and uses a practical approach to manage client costs and drive efficiency so her clients can focus on business.  Emily has a robust sensitivity to business realities, and has a proven record of accomplishing the best and lasting results for her clients – whether in the courtroom or the negotiating room.
Tech Guru
At Tech Guru, we believe that every business and non-profit deserves great technology.  We believe in converging technology and organizational mission into one unified strategy.  
But its not enough to just develop that strategy.  We also implement, provide hands-on training, ongoing support, and maintenance.  We understand that technology is a cycle and is continuously evolving.  We've created a system to make this cycle happen like clockwork: we identify great technologies and implement them--helping our clients do what matters most, further their mission.