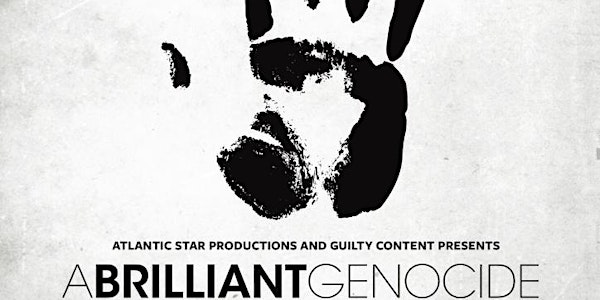 The "New Breed" of African Leaders: US Backed War and Mayhem in the Heart A...
Event Information
Location
TRYP HOTEL NYC TIMES SQUARE SOUTH
345 W 35th St
New York, NY 10001
Description
Friends of the Congo in collaboration with the People's Forum, Black Star News and the African Great Lakes Action Network invite you to an evening of film screening and discussion about the United States role in supporting authoritarian leaders in East and Central Africa.

The evening will begin with a screening of "A Brilliant Genocide" By Ebony Butler. The film screening will be followed by a panel discussion with the following panelists and moderator:
Helen Epstein, Author of Another Fine Mess, America, Uganda and the War on Terror
Judi Rever, Author, In Praise of Blood: The Crimes of the Rwandan Patriotic Front
Milton Allimadi, Publisher Black Star News
Claude Gatebuke, Director, African Great Lakes Action Network
Kambale Musavuli, Spokesperson, Friends of the Congo

Moderator: Professor Tiffany Wheatland-Disu - Teaches African history in the Africana Studies Department, John Jay College of Criminal Justice (CUNY)

For more information, please call 202-584-6512 or send email to info@friendsofthecongo.org.

Co-sponsors: Africa in Harlem, Safaru Yangu, Pan African Unity Dialogue, Africa News in Brief, Tabilulu Productions and Amnesty International Bronx Chapter

Click here to make a tax deductible donation to support the organizing of the forum!
Make a donation via PayPal!

Date and time
Location
TRYP HOTEL NYC TIMES SQUARE SOUTH
345 W 35th St
New York, NY 10001