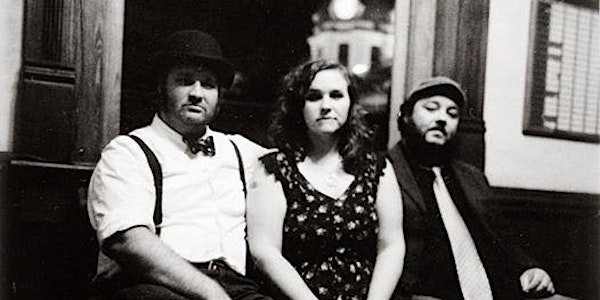 The New 76ers w/ Rachel Grubb @ Heartwood Soundstage
When and where
Location
Heartwood Soundstage 619 South Main Street Gainesville, Florida 32601
Description
One of our favorites, The New 76ers, will be in town July 1st playing at Heartwood Soundstage! the delightful and talented Rachel Grubb will be opening the show.

Saturday, July 1st 2017
Doors open at 7pm
Music Starts at 8pm
All Ages

Buy Tickets Here: http://bit.ly/2sFbhwA

THE NEW 76ERS:
The New 76ers are an acoustic Americana trio whose self-described mission is the revolutionary task of delivering love through music. Like the founding revolutionaries of 1776, the New 76ers believe in change. Rather than arms or violence, their means of raising consciousness and evoking change is the power and beauty of harmony-rich original music. Singer/guitarist/writers Kelly and Danny Goddard weave harmonies as close knit as their marriage, perfectly complemented by the sibling vocal blend added by Kelly's brother Brian, who also plays stand up bass.

RACHEL GRUBB:
Raised in the heart of rural North Central Florida, Rachel dabbled in poetry, bass guitar, and singing other people's songs until her late 20's when she began writing her own music and lyrics. Both edgy and honest, her songs tell of joy and pain of living, loving and letting go.