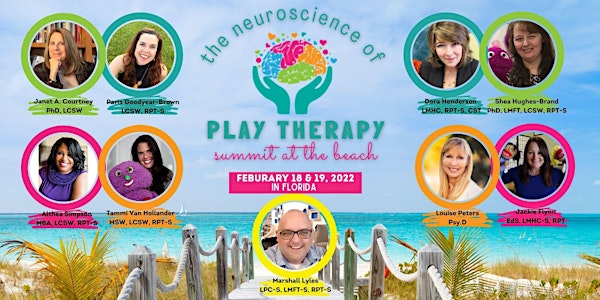 The Neuroscience of Play Therapy Summit at the Beach
This summit is for child therapists seeking to take their healing Play Therapy work to the next level.
When and where
Location
Radisson Resort at the Port 8701 Astronaut Boulevard Cape Canaveral, FL 32920
Refund Policy
Refunds up to 30 days before event
Eventbrite's fee is nonrefundable.
About this event
A two day, experiential event designed to inspire, equip and resource you to increase your effectiveness in your child therapy work.
Grow your capacity to support your clients with complex developmental trauma.
Learn from some of the best in our Play Therapy Community. Let's grow TOGETHER as we explore the neuroscience of PLAY THERAPY.
If you're an early bird, join us for a playful, sunrise together as we experience Nature-Based Play Therapy incorporating expressive arts on the shore and somatic work through yoga.
If you like evenings, perhaps you'll want to join us poolside at the Radisson for Playful Pop-ups, a playful way of expanding Play Therapy knowledge, directives, and techniques. Game, art, and experiential activities are great at connecting, building skills, and expanding the window of tolerance.
Prepare to have your socks knocked off by our top-notch Play Therapy expert speakers!
TOGETHER, we will deepen our understanding of the neuroscience of PLAY THERAPY. We will learn how to implement it with our clients. And, we will experience it first-hand to strengthen our capacity to actually use it in our work.
You know that children are not miniature adults. You fully realize that the human brain doesn't fully develop until the mid-20's. You've spent years of your life and tons of money on a top-notch education, but something is missing. For the most part, you feel confident sharing strategies and information with parents, but you struggle a bit with some cases. You feel stuck at times. You have toys and art supplies. You've taken some great trainings. You try to make it playful for your clients, but many are struggling just to connect. You feel lost at times...
If you can relate to any of this, "The Neuroscience of Play Therapy Summit at the Beach" is designed for you! As part of our Play Therapy Community, you'll greatly enhance your Play Therapy skills, meet some incredible people, strengthen your understanding of the developing brain, and enjoy a super fun time TOGETHER with like-minded professionals.
Come LEARN, GROW, & PLAY with us.
💚 🐚🌴Jackie, Dora and Dr. Shea
PS. Remember to bring your beach towel and flip-flops!
15 contact APT education hours will be awarded after successful completion. This event is sponsored by Shea Hughes Brand, PhD, APT Approved Provider 19-577

8701 Astronaut Boulevard, Cape Canaveral, Florida 32920
Nearby airports are all about a 1 hour drive from the conference center:
Orlando, Florida
Melbourne, Florida
Sanford, Florida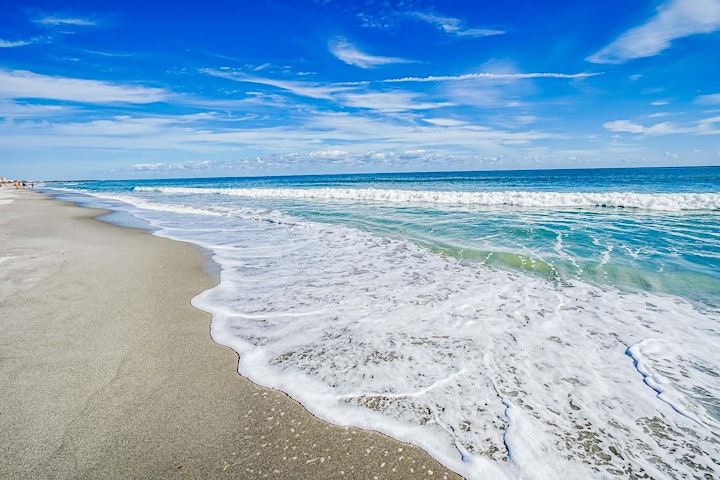 Friday Schedule
8:30am - 5:15pm
🌅Optional Early Morning Nature-Based Sandtray Experiential at the Beach with Tammi Van Hollander
🌴Morning Session with Janet Courtney starting at 8:30 am
lunch
🌴Afternoon Session with Althea Simpson
🌴End of the Day Session with Dr. Louise Peters ending at 5:15pm
✨Playful Pop-up mini Trainings" throughout the day with Dr. Shea, Dora Henderson, & Jackie Flynn
*Continuing education credits are pending.
Saturday Schedule
8:30am - 5:15pm
🌅Optional Early Morning Polyvagal Yoga Experiential at the Beach with Dr. Louise Peters
🌴Morning Session with Paris Goodyear Brown starting at 8:30 am
lunch
🌴Afternoon Session with Tammi VanHollander
🌴End of the Day Session with Jackie Flynn ending at 5:15pm
✨"Playful Pop-up mini Trainings" throughout the day with Dr. Shea, Dora Henderson, & Jackie Flynn
*Continuing education credits are pending.
BONUS: For EMDR Trained Child Therapists:
👀🌴Optional Early Morning Experiential EMDR and Nature-Based Play Therapy Integrated Introduction (90 minutes) Training on the Beach with Jackie Flynn, EMDRIA Approved Consultant and Dora Henderson EMDRIA Consultant-in-Training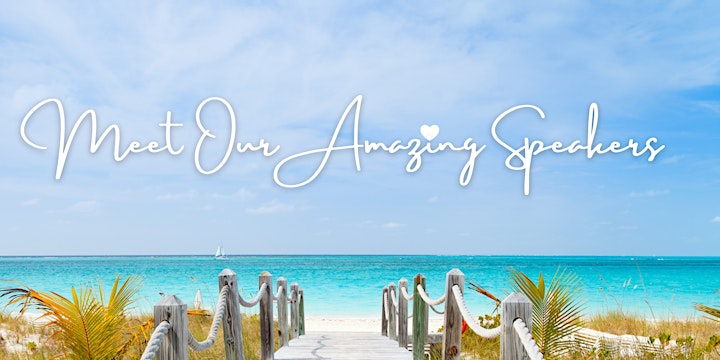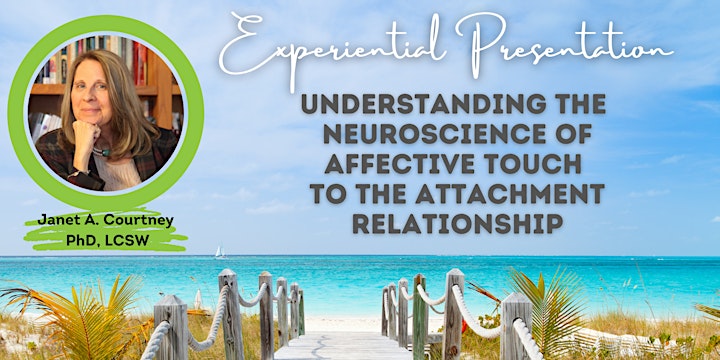 Janet Courtney, PhD, LCSW
Touch plays a vital role in the development of the brain. In Dr. Courtney's workshop, experience the magnitude of the affective touch. Janet A. Courtney, PhD, LCSW is Founder of FirstPlay Therapy® and is author and co-editor of Touch in Child Counseling and Play Therapy: An Ethical and Clinical Guide. New York, NY: Routledge, and her research into practitioner experiences of training in touch and Developmental Play Therapy is published in the American Journal of Art Therapy and the International Journal of Play Therapy.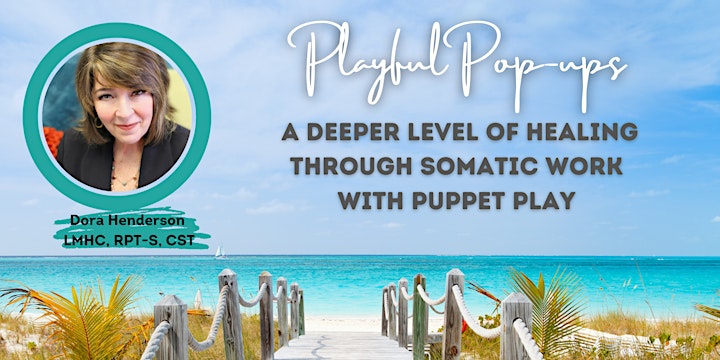 Dora Henderson, LMHC, RPT-S, CST
Somatic work with puppets can greatly support the exploration of ones autonomic nervous system through the playful projection that puppets have to offer. In these playful pop-ups, you'll see how children can learn from and experience healing from the "bottom up" supporting reduction of the trauma-related stress response.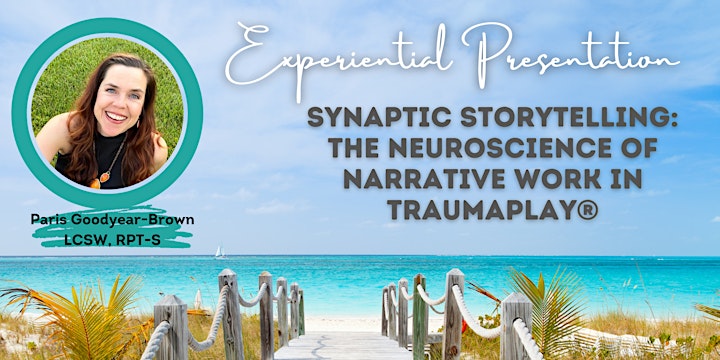 Paris Goodyear-Brown, LCSW, RPT-S
Stories have substantial influence on how one lives life. In this Synaptic Storytelling workshop, learn about and experience the brain's fantastic capacity to literally heal from trauma through Narrative Work in TraumaPlay™. Paris Goodyear-Brown, LCSW, RPT-S, is the creator of the TraumaPlay™ model, the founder and Clinical Director of Nurture House, and the Executive Director of the TraumaPlay® Institute.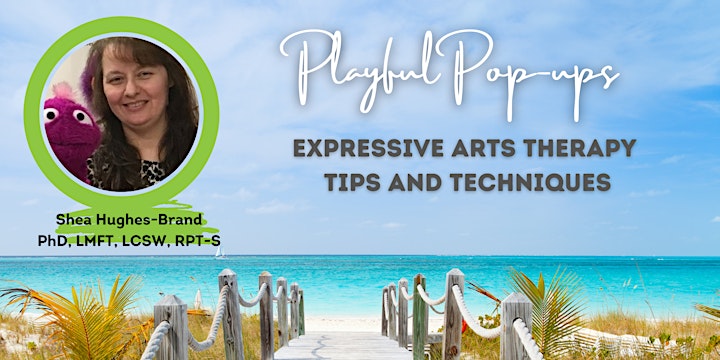 Shea Hughes-Brand, PhD, LMFT, LCSW, RPT-S
Expressive arts therapy often surpasses the limiation of words. Using masks in therapy can be a great way to integrate the whole brain. The right hemisphere lights up as metaphorical expresssions are created and the left hemisphere lights up as it puts words and awareness to it all with insights, cognitions, and more meaningful language. Connections in the brain are made. In these playful pop-ups Dr. Shea, offers an exploration of a variety of mask directives are explored to help you help you clients shift and change on a deeper level.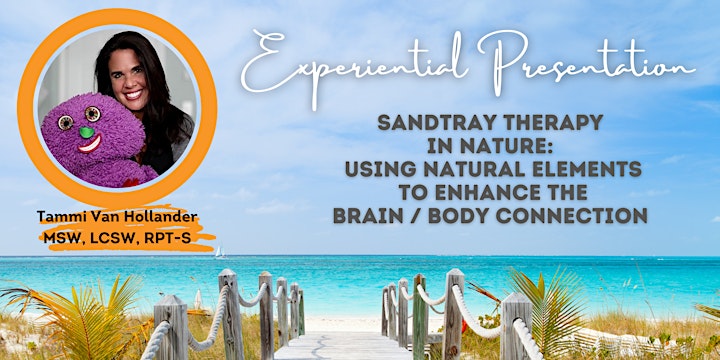 Tammi Van Hollander, MSW, LCSW, RPT-S
Using natural items, such as shells, sticks, water, leaves, and stones in a make-shift or convential sandtray can deepen the experience. The process of exploring, gathering, creating, and exploring meaning during this process offers an integrative and connecting experience as the brain lights up in both hemispheres. In this workshop with Tammi, prepare to experience the robust combination of two powerful therapeutic approaches: nature-based play therapy and sandtray therapy. Let your creative side run wild!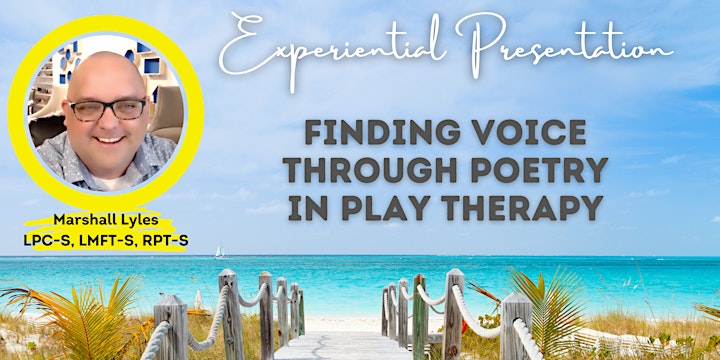 Jackie Flynn, EdS, LMHC-S, RPT
Practical Play Therapy applications of the Polyvagal Theory are designed to provide actionable applications and techniques that you can use right away in your Play Therapy work. A focus on the neuroscience pertaining to emotions, communication and the social engagement system is at the heart of these playful pop-ups with Jackie. Since the autonomic nervous system impacts children's capacity to manage stress, navigate relationships, and regulate emotional states, a deeper understanding of the brain/body connection can substantially impact treatment effectiveness to support attainment of treatment goals.
Marshall Lyles, LPC-S, LMFT-S, RPT-S
Expressive play therapy is poetic all on its own! Therapists can beautifully enhance that organic relational poetry by understanding a bit about the neurobiology involved in attending to that rhythm with poetry therapy skills. This allows for exploration and expression of one's lived experience in a way that fosters feeling truly seen. As therapists, we are in a unique position to help our clients process through difficult realities and gain insights about self as well as their relational world. Using poetry in Play Therapy can change the trajectory of our clients' lives. Many therapists may say, "I don't even know how to write poetry." or "I don't understand poetry; it's just too hard." or "The client's that I work with aren't poets." Well...you are in for a treat! Marshall says "everyone's a poet". And, he is right. We don't (nor do our clients!) need to be experts in rhyme, syntax, meter, structure or anything else seemingly complex like that. We can show up as we are - passionate therapists with or without experience in poetry honing in on our deep desire to take our healing capacity way past where words can go. We can increase capacity to hold our clients often with deep pain in need of whole-brain robust approaches in therapy like this . In this workshop, MARSHALL TEACHES US HOW!! Prepare to be amazed at your own skills.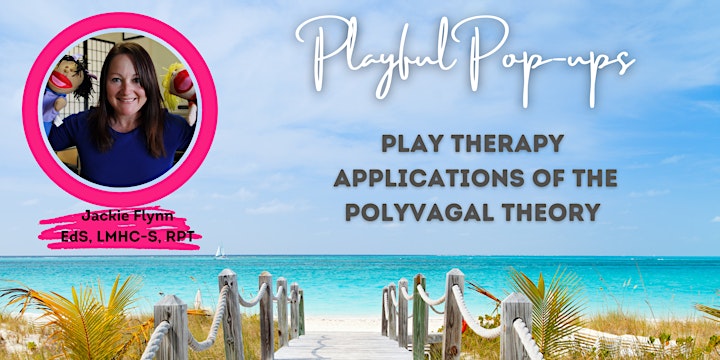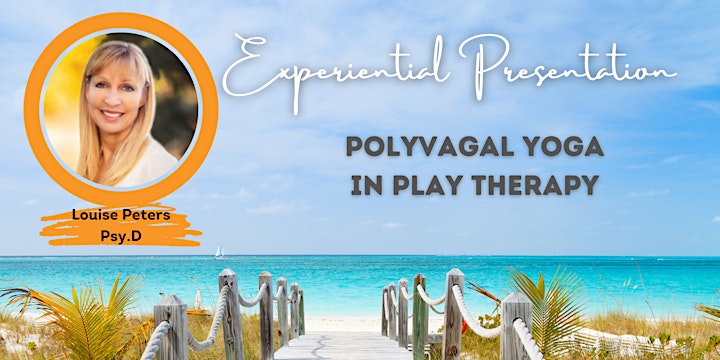 Louise Peters, Psy.D.
Polyvagal Yoga Therapy is a holistic intervention addressing mind, body, and vital energy for lasting transformation. This practice promotes an embodied engagement through breath, autonomic nervous system, movement, and awareness consciousness. The deep brain instincts of fight, flight, and freeze are well known. In trauma informed yoga, the objective is to move from these stress states to creative states, activating the connect, care, and play instincts. Clients develop a felt sense of stability and safety on the yoga mat. The mat becomes the ground for emotional regulation and nervous system restoration. This somatic and neuroscience-based, bottom-up process re-shapes the rhythm of vagal regulation. Participants return to the resiliency zone of calm, connected, and optimized mind states as their practice progresses. They are primed for learning, playing, and open-hearted living. Polyvagal Yoga Therapy is play therapy for all ages.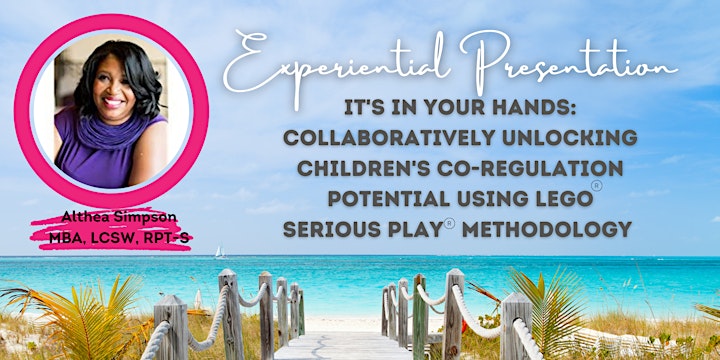 Althea Simpson, MBA, LCSW, RPT-S
This intermediate experiential play therapy workshop was developed from an integrative framework to help children with emotion dysregulation identify their strengths and abilities to solve their concerns and reduce vulnerabilities. LEGO® SERIOUS PLAY® is an innovative and creative methodology that can be combined with play therapy approaches to engage children in effective problem-solving. When children are experiencing dysregulation the brain's focus is on survival, so it is important for mental health professionals utilizing play therapy to help children learn to slow down their reactions.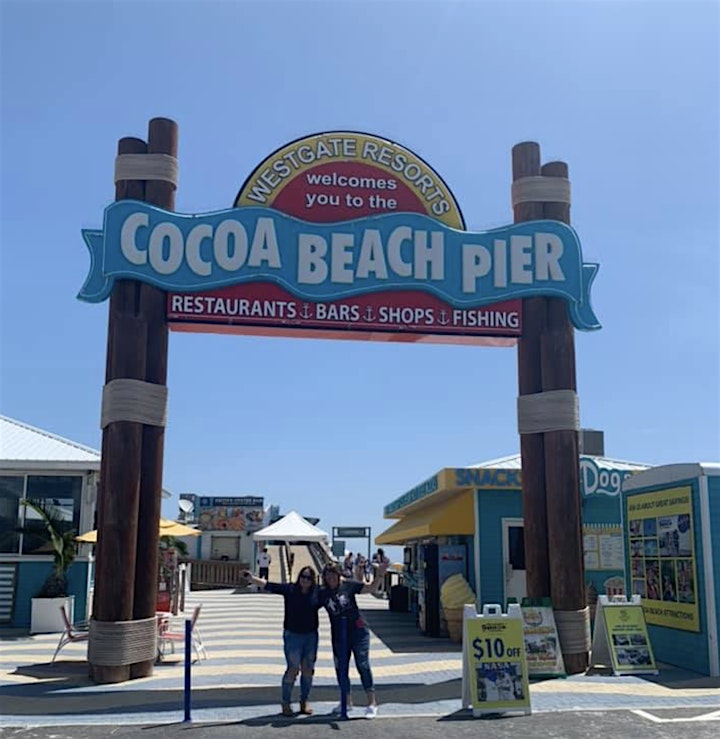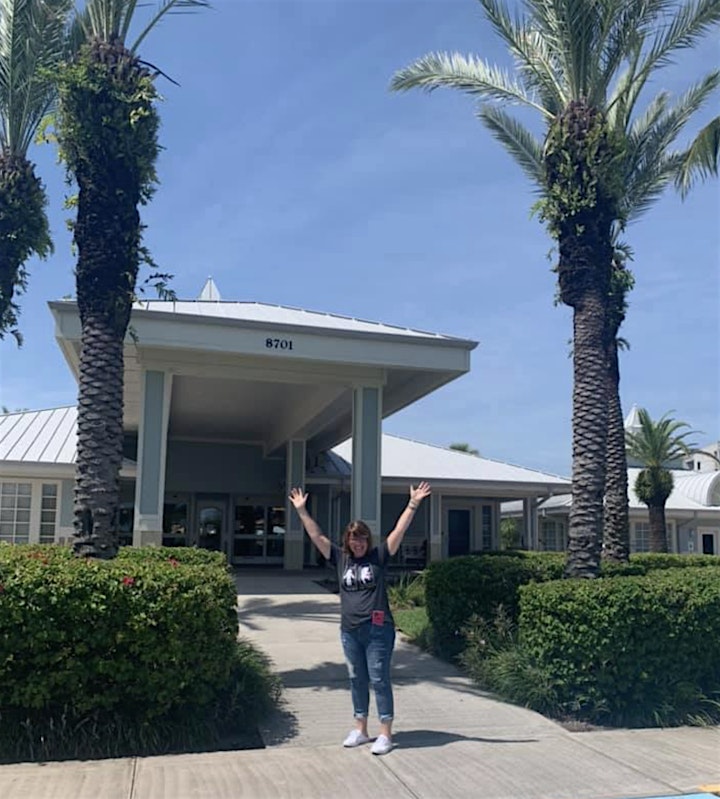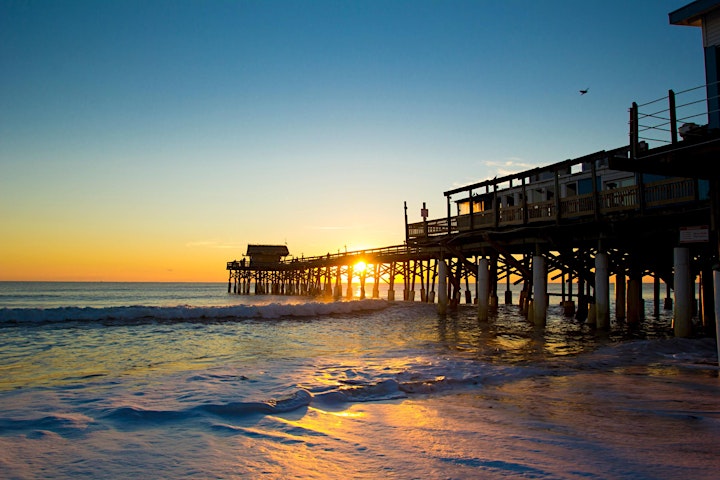 Continuing education is planned, but not yet approved for this event.
CE Information, learning objectives and agenda, is pending application approval.
CE information will be posted as soon as possible.
If Event is Cancelled
If this event is postponed or rescheduled due to Unforseen Circumstances– you do not have to do anything. We will contact you regarding the new date as soon as it is announced. All events are considered valid unless there has been an official announcement stating the event has been cancelled.
AMERICAN DISABILITIES ACT/EQUAL OPPORTUNITY
These programs are in compliance with the Americans with Disabilities Act.
Please email us prior to registration and payment if special accommodations are required. jackie@jackieflynnconsulting.com
All classes are done in a facility that accommodates students/participants with disabilities.
EMDR and Play Therapy Integration Support, LLC trainings are held in facilities that are in accordance with the American Disabilities Act. Please email jackie@jackieflynnconsulting.com to request special accommodations for disability accommodations (ADA).
Cultural Sensitivity and Equal Opportunity
EMDR and Play Therapy Integration Support, LLC creates a supportive and safe environment regardless of an individual's sexual orientation, gender identity, race, ethnicity, culture or religion, and does not engage in discriminatory behavior or bias.