Description
Have you ever wondered what happens in your brain during meditation? Dustin DiPerna and Sean Dae Houlihan will lead a hands-on evening of actual meditation practice, along with a play-by-play neuroscientific explanation. Dustin, a prominent meditation teacher in the Bay, will guide a series of practices to give each of us the opportunity to explore the influence of meditation on specific aspects of our conscious experience. Dae, a cognitive neuroscience PhD student at MIT, will speak to what is known about the neural bases of these different meditative experiences by overviewing how meditation interacts with the neural networks involved in attention, emotion and self-referential processes. The session will give you an unprecedented opportunity to experience the emerging union of cutting-edge science and innovative meditation instruction.
Following the talk, Dustin and Dae will lead small group discussions during our breakout session. The breakout session is a chance for small groups to gather around specific topics of interest. To share ideas, explore collaborations, and deeply connect. If you'd like to lead a breakout session please contact Valerie: valeriebeltran5@gmail.com
After the event on June 4th, Dustin and Dae will be hosting a day long experiential meditation retreat. Tickets HERE.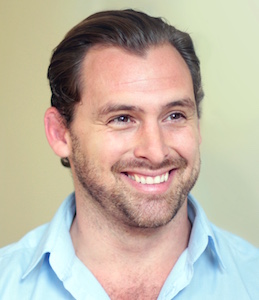 Dustin DiPerna
earned his bachelor's degree from Cornell University and a Master of Liberal Arts degree in Religion from Harvard University. Dustin began his meditation practice in the yogic traditions. He began teaching yoga, meditation and breath-work in 2002. In 2005, Dustin began the practice of Mahamudra as a student of Dr. Daniel Brown. Shortly thereafter, Dustin began the practice of Dzogchen under the guidance of the Venerable Rahob Tulku Rinpoche.
Dustin is a visionary leader, entrepreneur, and recognized expert in world religions.
American philosopher Ken Wilber has publically declared that Dustin's work "fundamentally alters the way in which religion or spirituality can (and should) be taught and practiced."
Dustin
has committed his life to making timeless
spiritual wisdom relevant and accessible for a rapidly changing global society.
He
is author of three books -
Streams of Wisdom
,
Evolution's Ally
, and
Earth is Eden
- and is co-editor of
The Coming Waves
. He is founder of the publishing house Bright Alliance and co-founder of Synergy Forum.
An avid lover of art, design and nature, he lives in California with his wife, Amanda, and daughter, Jaya.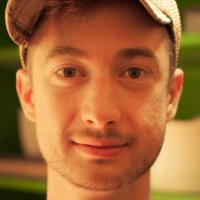 Sean Dae Houlihan is a PhD student at the Massachusetts Institute of Technology in the Department of Brain and Cognitive Sciences, and a research scientist at the UMass Medical School Center for Mindfulness. Dae studies the interacting neurobiological mechanisms of meditation, emotion, and self-processes. His research with Dr. Judson Brewer involves elucidating the neural mechanisms of advanced meditation practice and building brain–computer interfaces for neurofeedback training. With Dr. John Gabrieli, Dae studies the interaction between meditation practice and emotion regulation. With Dr. Drazen Prelec, he investigates biased decision-making using Bayesian models of self-signaling. With Dr. Rebecca Saxe, Dae develops methods for modeling information transfer between neural subsystems using multivariate pattern analysis. Dae received bachelor's degrees in biochemistry and molecular biology at the University of Colorado, Boulder. As a fellow with the California Institute for Regenerative Medicine, he researched the neural circuitry and endocrinology of empathy at the University of California, Berkeley with Dr. Daniela Kaufer. He currently studies Mahamudra, Dzogchen, and Bön with Dr. Daniel P Brown in the Pointing Out Style of Indo-Tibetan meditation.
Tickets are free for members of the community! Membership is $10 per month and supports the Consciousness Hacking organization. And we definitely need your support :) http://bit.ly/1MjTWNW
Schedule:
6:30: Check in, snacks
6:45: Structured Schmoozing
6:55: Event intro + Meditation
7:00: Dustin DiPerna and Sean Dae Houlihan
7:50: Break
8:00: Break-out Sessions (Small group discussion)
9:00: Break-out Recap

9:15: Closing Meditation

Do you love Consciousness Hacking? Do you want to volunteer, or contribute in some way? We would LOVE your support :) If you're interested, please fill out this form. We're particularly looking for graphic designers....
No one will be turned away for lack of funds. Please email Valerie if you need financial support: valeriebeltran5@gmail.com
Both still and video will be recorded during this event. Photographs and video containing your image may be published by Consciousness Hacking without explicit permission.