Description
iaedp

Central Coast Chapter


Warmly invites you to our Fall 2017 Education & Networking Event:
The Neuroscience of Eating Disorders
Presented by:
Kevin Wandler, MD, CEDS, F. iaedp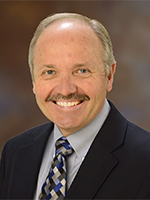 1 Hr of CE Credit Provided for MFT, LCSW, LPCC
About the Speaker:
Kevin Wandler, MD, CEDS, F. iaedp, is the Chief Medical Officer for Advanced Recovery Systems. He is Board Certified in General Psychiatry with added Qualifications in Addiction Psychiatry by the American Board of Psychiatry and Neurology and a Fellow of the American Psychiatric Association. He is certified by the American Society of Addiction Medicine (ASAM) and the American Board of Addiction Medicine (ABAM). He is a Fellow and Certified Eating Disordered Specialist, certified by International Academy of Eating Disorder Professionals (iaedp). Dr. Wandler served as the President of the Board for iaedp from 2014-2016 and now serves on the iaedp Board of Directors as Past-President.
His professional affiliations include the Academy for Eating Disorders (AED), iaedp, American Academy of Addiction Psychiatry (AAAP), American Psychiatric Association (APA), the American Society of Addiction Medicine (ASAM) and the Florida Society of Addiction Medicine (FSAM). Dr. Wandler started his Eating Disorder career in 1995 when he was offered the position of Medical Director at Remuda Ranch. Prior to working at Remuda Ranch, he had an extensive career working in Substance Abuse. He has now been working in Substance Abuse for over 30 years and Eating Disorders concurrently for over 20 years.
In 2011, Dr. Wandler accepted an invitation to join the faculty at the University of Florida under the direction of Dr. Mark Gold and developed an eating disorder program there. The Eating Disorder Recovery Center at the University of Florida/Shands Health Care opened in February of 2012. Dr. Wandler has been the CMO for Advanced Recovery Systems since 2015. Dr Wandler is a national and international speaker on topics ranging from Eating Disorders to Substance Use Disorders having given over 100 presentations to professional audiences.
IAEDP Central Coast Thanks These Event Sponsors: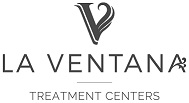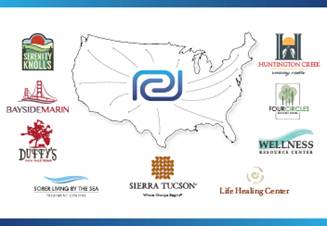 Pre-Registration Cost: $20 Members and Students, $25 Nonmembers
At-the-Door Cost: $25 Members and Students, $30 Nonmembers
-Cash, check, or credit cards are accepted at the door
iaedp Foundation has been approved by NBCC as an Approved Continuing Education Provider, ACEP No. 5912. Programs that do not qualify for NBCC credit are clearly identified. iaepd Foundation is solely responsible for all aspects of the program.

iaedp is a Continuing Professional Education Accredited Provider, under Provider #IN004 recognized by the Commission of Dietetic Registration.