Actions and Detail Panel
The Neurobiology of Trauma
Fri, March 31, 2017, 9:00 AM – 4:30 PM MST
Description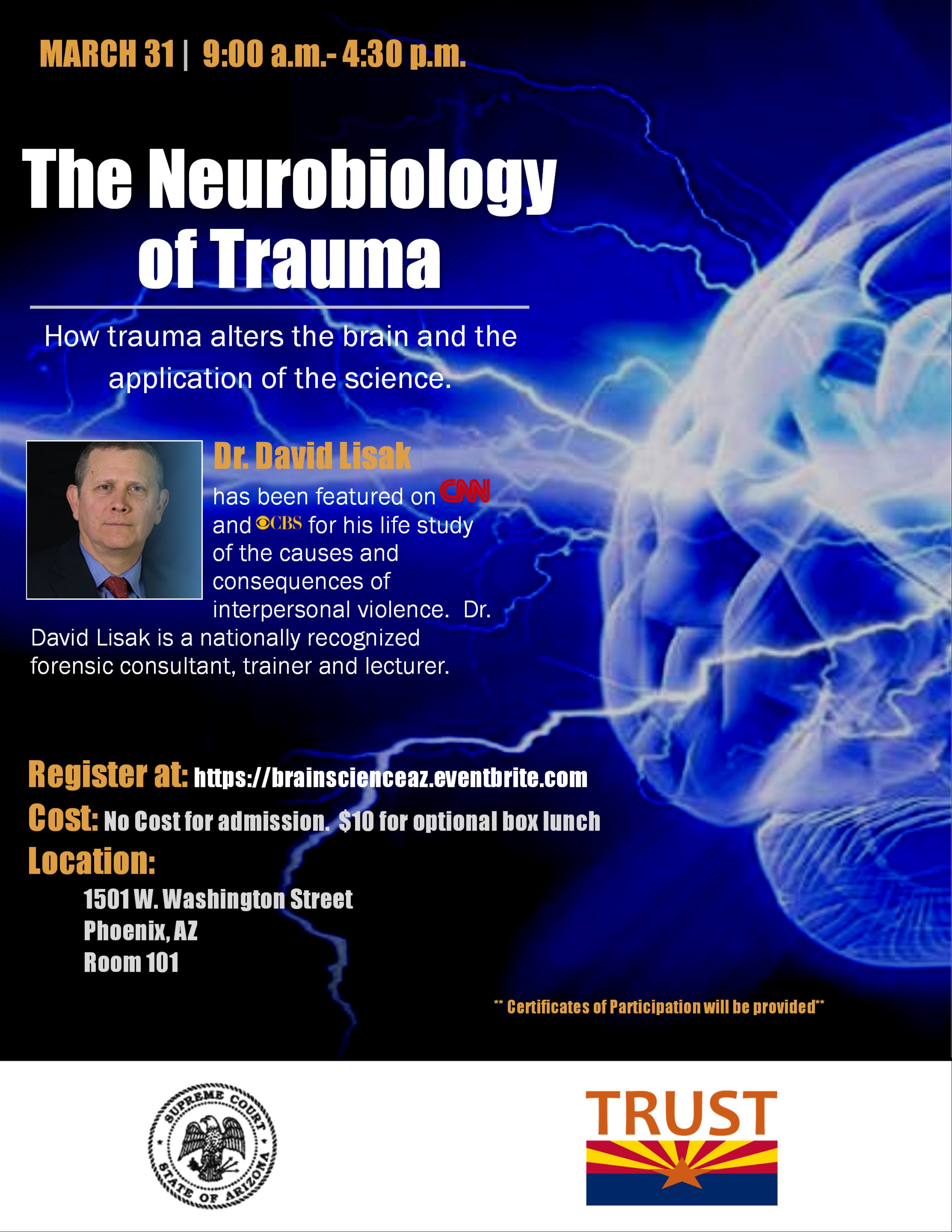 Join the Arizona Office of the Courts and TRUST to learn about the recent advances in our understanding of the neurobiology of trauma and its implications for our minor victims of sex trafficking. Dr. Lisak will discuss the behavior of trauma victims, provide tools for understanding the often fragmented nature of their traumatic memories, and give examples for how to frame questions that tap into victims' sensory memories.
In addition, Dr. Lisak will also present the most current research on male sexual victimization and discuss why this population comprises one of the most unrecognized and under-served populations who suffer the full array of trauma symptoms but who rarely receive any help in coping with them.
*Please note that there will not be enough break time for an off-site lunch. You are welcome to bring your own lunch, or order lunch through when ordering your ticket.