Description
We live in the 'New Normal' where technology stops being technology, but has just become 'normal'. We now move into the age of Networks, where Markets turn into Networks of information with the customer is at the heart. Companies must understand these networks of intelligence if they want to stay relevant in the discussions in the age of networks.
When the outside world turns into a network, we often see that the classical hierarchical structures of organizations no longer function. Companies that only rely on the classical structures move too slowly, and are not agile enough to follow the speed of change on the outside. Companies must learn to behave more like networks if they want to stay relevant. Hierarchies of work replace hierarchies of people.
Today we see that innovation is happening at speeds that are unparalleled. Innovation happens faster than ever before, and we have new innovation patterns like 'Shark Fin Innovation' that are faster,more intense than ever before. A whole new generation of startups is not aiming to build technology companies anymore, but is aiming to disrupt entire industries by innovating faster.
The Network Always Wins is about how companies have to survive the pace of change of the 21st century, and how society will adapt to the age of networks.
About the Speaker: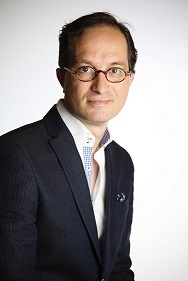 Acclaimed author, keynote speaker and serial entrepreneur Peter Hinssen is one of Europe's thought leaders on disruptive innovation. He has moved on from a deep passion for all things technology to believing that digital is 'merely' a spark, an enabler, and that networks are the true drivers of progress. That is why his company nexxworks collaborates with organisations to help them understand and leverage the disruptive impact of digital on their market, customers and business models and become a network themselves. Only then will they thrive in this fast flowing age of VUCA (volatility uncertainty, complexity and ambiguity).
Date and Time
Location
Brussels
Solvay Brussels School of Economics & Management
42 Franklin Rooseveltlaan
1050 Brussels
Belgium