The Nature of Creativity

Wednesday, September 11, 2019 from 6:00 PM to 9:00 PM (MDT)
Event Details
Welcome to the first night of
The Teyuna Crestone Tour and Workshop
Silent-auction of art donations to the Teyuna by 20 Crestone artists. This is a seed-event to make our community pagamento and repay the Teyuna for all that they have given to Crestone.
In a casual setting the Teyuna will discuss creation in terms of visual arts with Marika Popovits and other Crestone artists. Question-and-answer, live music and refreshments in an intimate setting with five Teyuna Elders.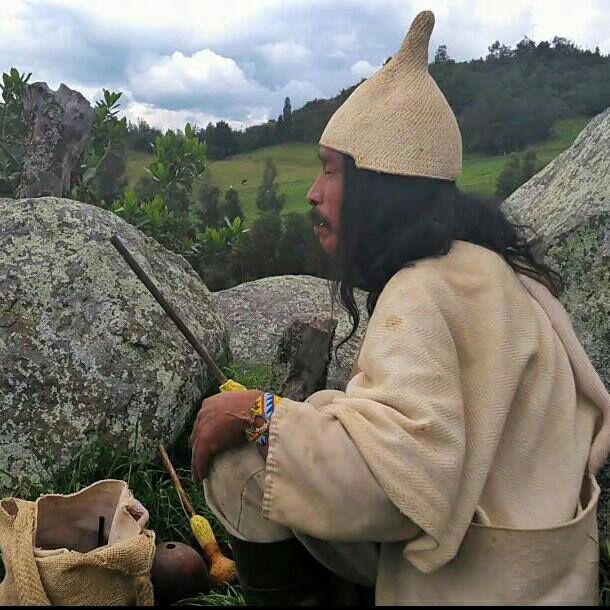 Why Crestone?
Crestone, Colorado is a small village in the northern part of the San Luis Valley. At an elevation of 8,000 ft, it's completely surrounded by the Sangre de Cristo Range. Two 14,000-foot peaks that lie just east of the town gave Crestone it's name. The Crestones, as they are known collectively, took their name from the Spanish word crestón, which means the top of a cock's comb.
Crestone's 16 spiritual centers represent several world traditions including: Haidakhandi Universal Ashram, honoring Haidakhan (Herakhan) Baba, also known as Mahavatar Babaji from Autobiography of a Yogi by Paramahansa Yogananda; Chamma Ling Retreat Center, part of a worldwide network of centers and sanghas founded by Geshe Tenzin Wangyal Rinpoche; The Nur Ashki Jerrahi Sufi Order, an order of dervishes within the Halveti-Jerrahi Tariqat; the Shri Aurobindo Learning Center and the Shumei International Institute.
Crestone was specifically founded as a sanctuary where people could engage in self discovery and common purpose for the good of humanity and all of Earth. Spiritual leaders from around the world offer retreats in Crestone.
Want to learn more about the Teyuna and this pioneering fundraising effort?
Want to know ways you can support the Teyuna and your own healing work from anywhere on the planet?
Visit our website – or – Keep scrolling for more information...

The Teyuna—a name that means "thinker of clear thoughts"—are one of the few indigenous cultures whose wisdom survived colonization. Their lives, especially those of their mamos and zagas (male and female spiritual leaders), are dedicated to upholding "Earth's Original Law," which states that everyone must protect and nurture the planet—our collective home.
The Teyuna people consist of 4 tribes: the Arhuaco, the Kankuamo, the Kogi, and the Wiwa. They live in harmony with nature in the Sierra Nevada de Santa Marta, Columbia, the land they call "The Heart of the World."
During recent travels in the United States, Teyuna Spiritual Leaders, called Mamos and Zagas, have shared insights gained from thousands of years of direct connection with Mother Nature, and provided pagamento, their sacred service to flora and fauna across many communities. They've connect deeply with people eager to help further sow & grow these seeds of wisdom.
Thank you for being part of this journey!
With continued success in our fundraising, we will be able to continue developing and expanding this work to other locations around the world.



We have ways for you to support the Teyuna and your own healing work from anywhere on the planet!
1. Mamo-Led Earth-Stewardship Online Course
Sign-up for the 1st-ever Mamo-led Earth Stewardship Online Course! 
For anyone on the planet looking to dive more deeply into their own healing practices for the Earth, Waters and communities.
This course meets online over 4 months and affords participants 12 hours of live interaction and wisdom sharing with the mamos. 
Click here for more details & to purchase tickets.
2. Personal Healing Session with 4 Mamos in the Sierra
There are just 22 of these powerful healings available especially for this fundraising campaign.
You will individually get to work remotely with 4 Teyuna mamos in the Sierra Nevada Mountains of Columbia over a series of weeks. 
Click here to see more details.
3. Donate what you can.
Click here to make a tax-deductible donation.
Thank you for your interest! We are looking forward to seeing you!!
When & Where

Crestone Charter School
330 East Lime Avenue
Crestone, CO 81131


Wednesday, September 11, 2019 from 6:00 PM to 9:00 PM (MDT)
Add to my calendar
Organizer
The Teyuna Foundation's mission is to share the spiritual teachings and practices of the Teyuna with organizations and networks focused on ecological protection and healing. Please visit us at https://teyunafoundation.org. We also welcome your call at 802-949-0624.