THE NATURAL HAIR INDUSTRY CONVENTION -ICONIC 2020 RESET.REAFFIRM.RESTORE
The 6th Annual NHIC2020! We are Virtual this year! 2 DAYS! Let's LEARN, CREATE, and NETWORK. LET'S: RESET. RESTORE. REAFFIRM.
About this Event
Class Times
(ALL CLASSES ON SUNDAY 11/08 Only) EST
H/O: Hands -On - 90 minutes
Class supply list will be given by instructor and sent your email after you have registered for the class.
Back To Basics w/Ms. Hair and Humor - 10:15am-11:45am
Fading Made Easy By Daryl Antonio - 11:30am - 1pm
Loc Styling and Loc Extensions By Marquita James - 3:45pm - 5:15pm
Trending Braid Styles Workshop By Jada Scott - 3:45pm - 5:15pm
LL : Look and Learn - 60 minutes
Signature 5 Minute Cut™️ Darrius Peace - 9am - 10am
CURLY LOCS: 10 Practical Ways to Give Your Clients Their Desired Curls By Maria Thompson - 9am - 10am
The Art of a Blowout By Adrienne Small - 9am - 10am
TINYLOCS® ON-TREND: Cut and Color Fall Edition By Fanta Coulibaly - 10:15am-11-45am
The Ultimate Guide to Healthy Locs : From Consult to Long Term Client) By Jafreda Brown - 2:30pm - 3:30pm
Make A Wig In Less Than 60 Mins! By Fablux Wigs - 2:30 pm - 4pm
The Art of Color Dimensions By Adrienne Small - 2:30pm 3:30Pm
Creating the Perfect Natural Hair Updo By Kemi Lewis - 4:15pm - 5:15pm
S: Seminars - 60 minutes
Behind The Camera! By Jada Scott - 9am - 10am
Creating a Profitable Styling Team From Scratch By Angela Walker - 10:15am - 11:15am
PR Power Moves By Sierra Arnold/Madison Consulting - 10:15am - 11:15am
Life Coach Bootcamp: Turn Your Distress into Inspiration‼ By Marie Toms - 12pm-1pm
Booth Rent vs Commission Based, Which is Best For You? By Takeisha Berry-Brooks - 12pm - 1pm
The ABC's of EDC's(Endocrine Disrupting Chemicals) in Hair Care Products. By Dr. Chesahna Kindred - 2:30pm - 3:30pm
SECURING YOUR PPP and EIDL, NOW AND MOVING FORWARD By Anita Hill-Moses- 4:15pm - 5:15pm
How to Turn Your 6-Figure Income into a 7-Figure Net Worth By April Stewart - 5:30pm - 6:30pm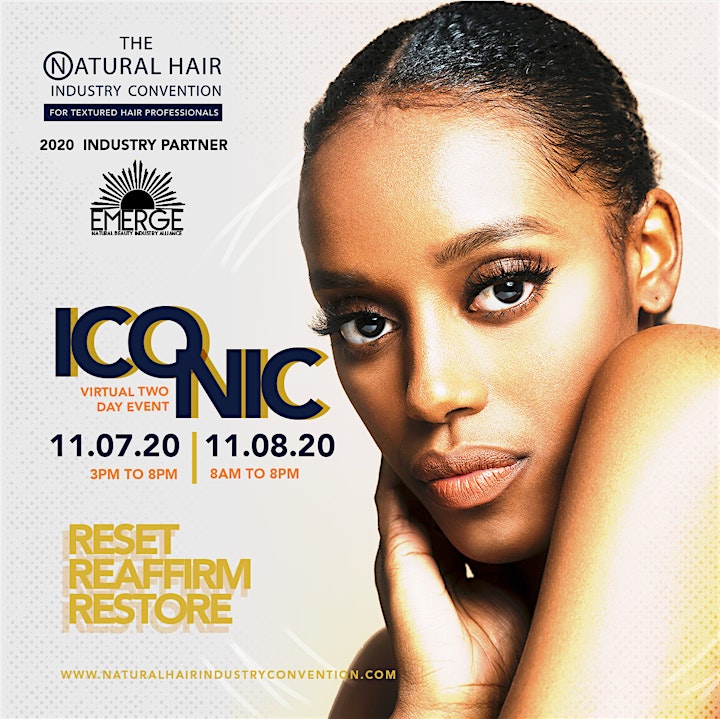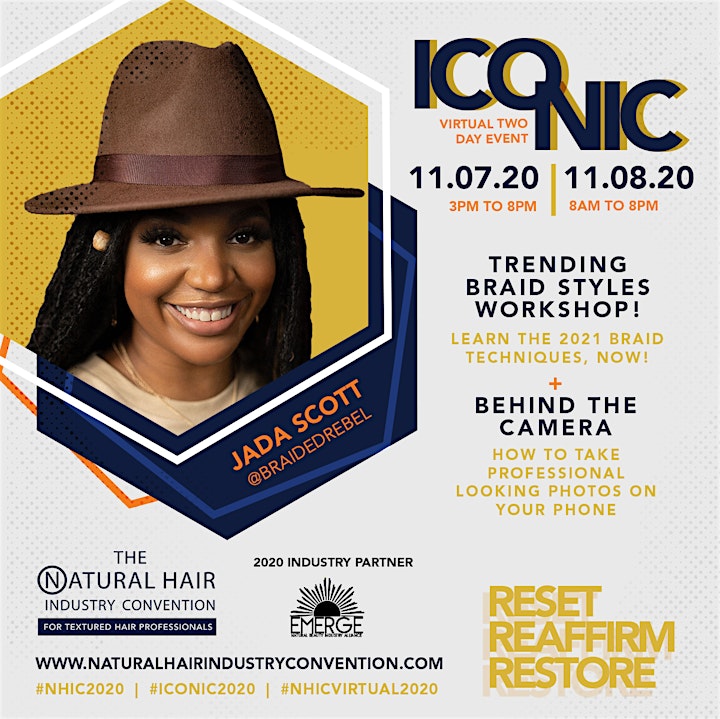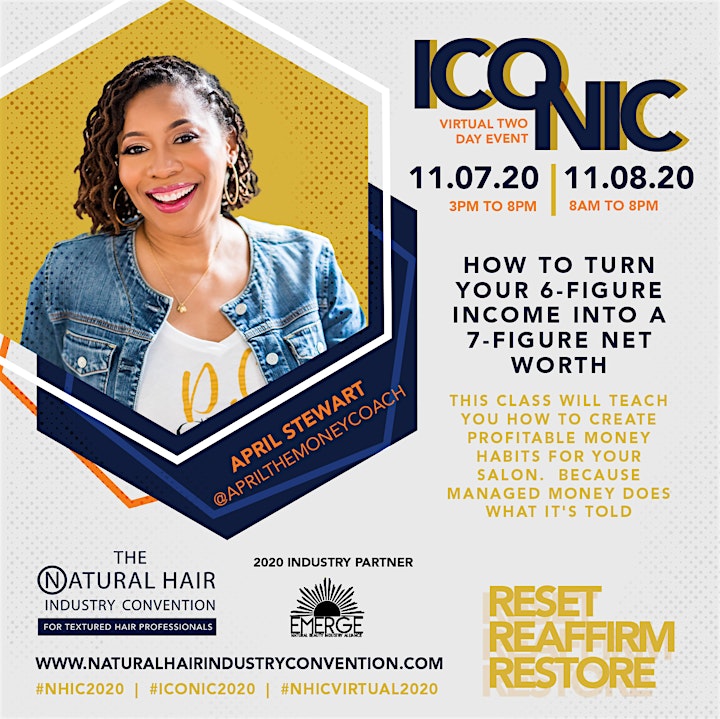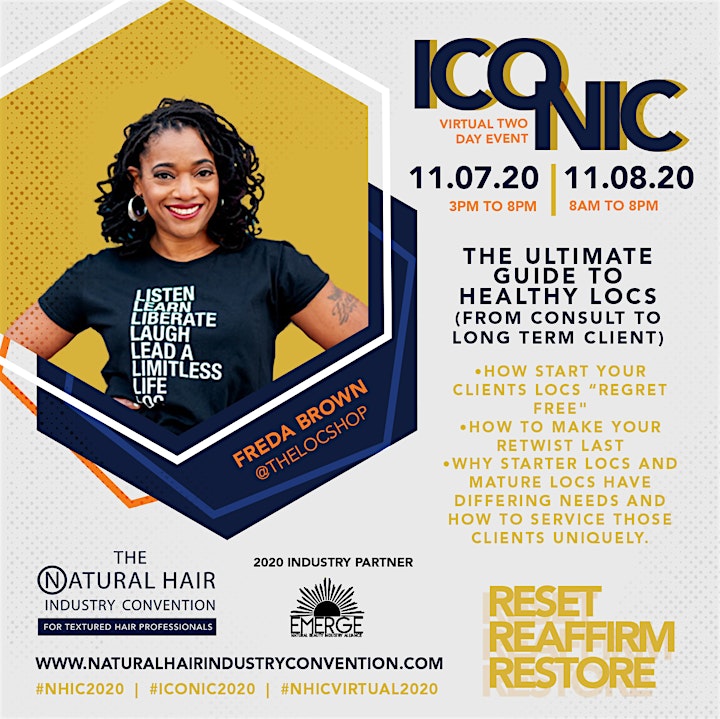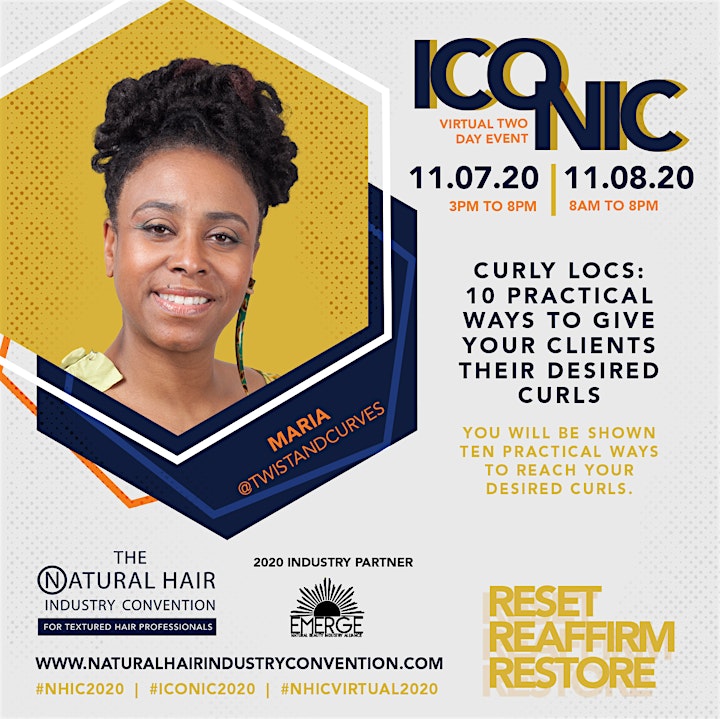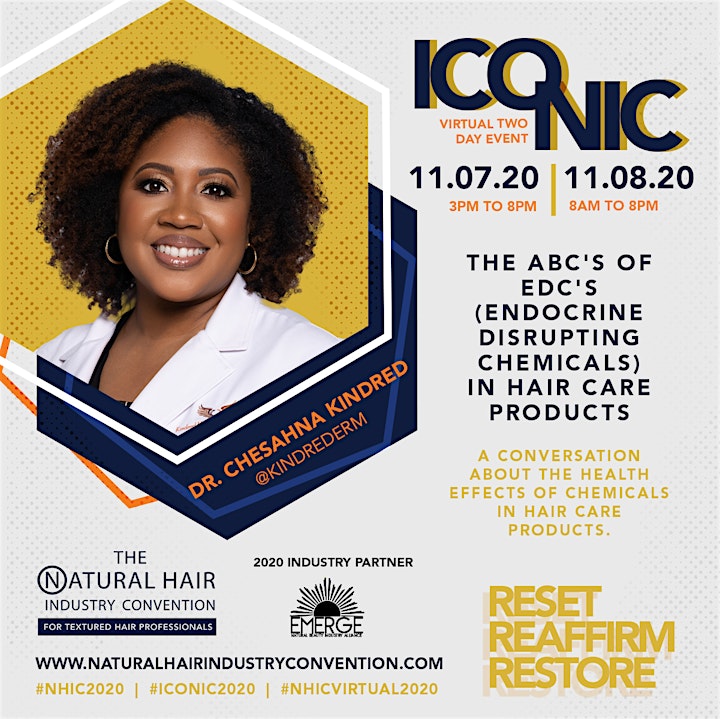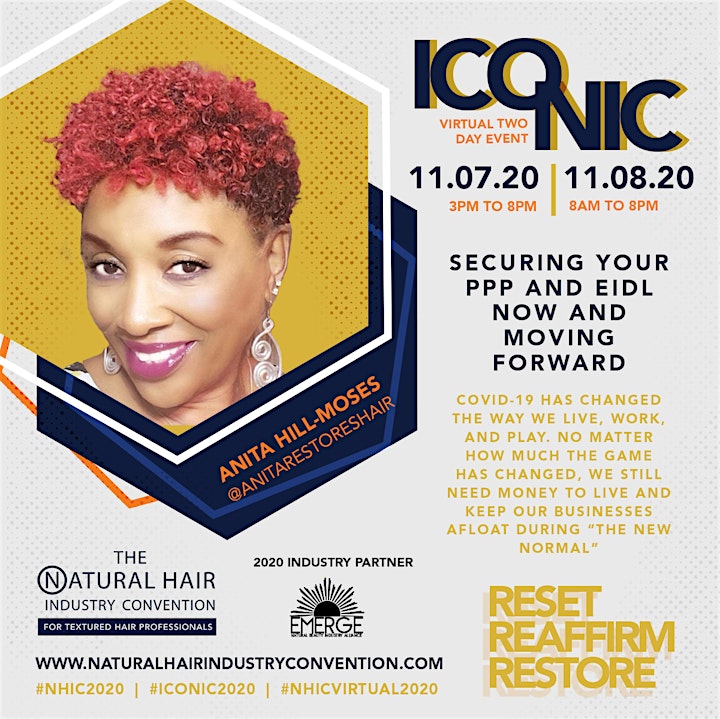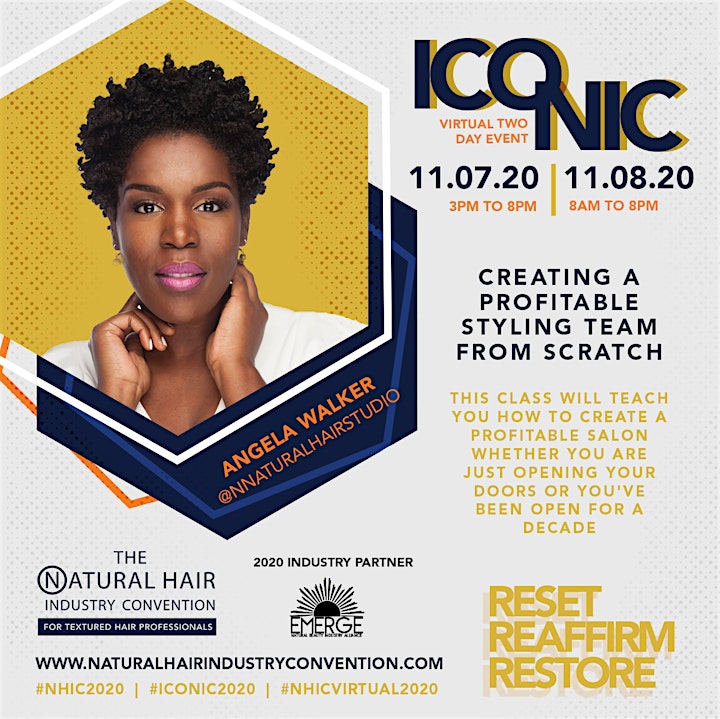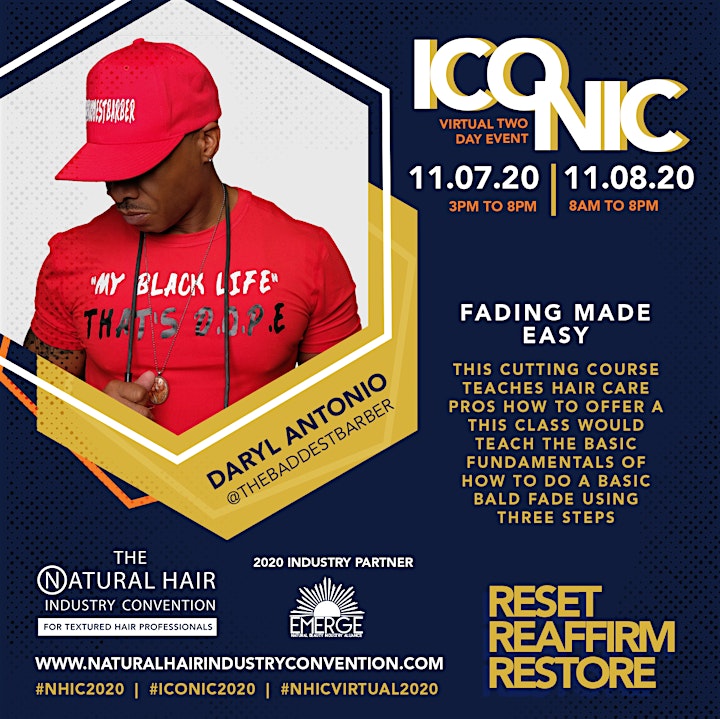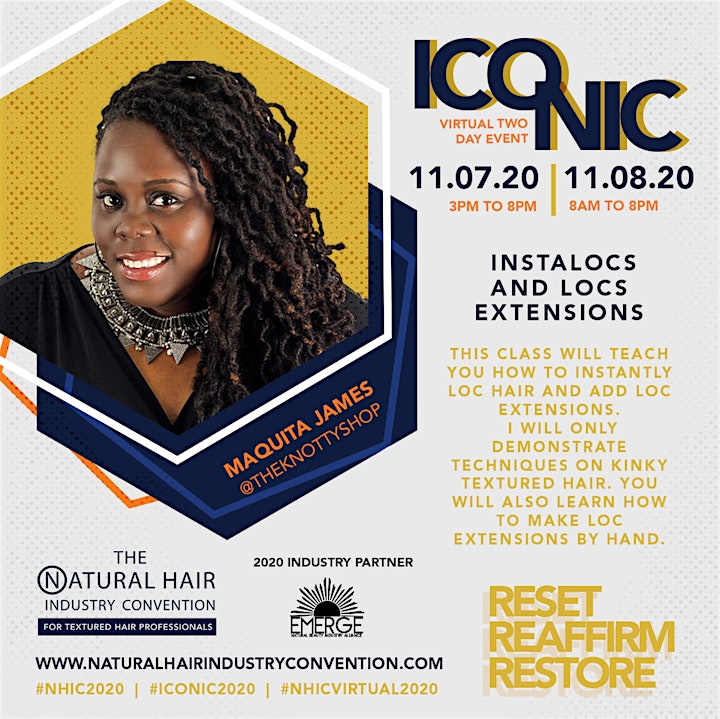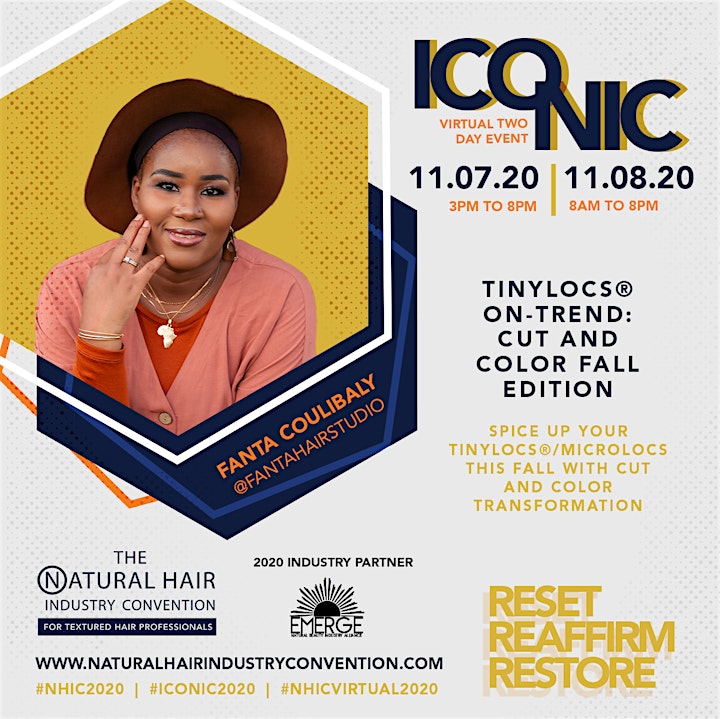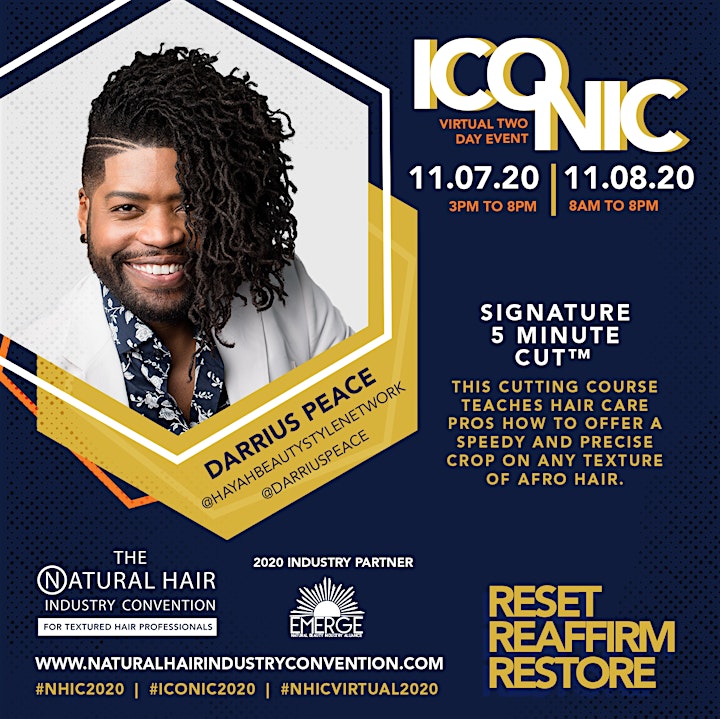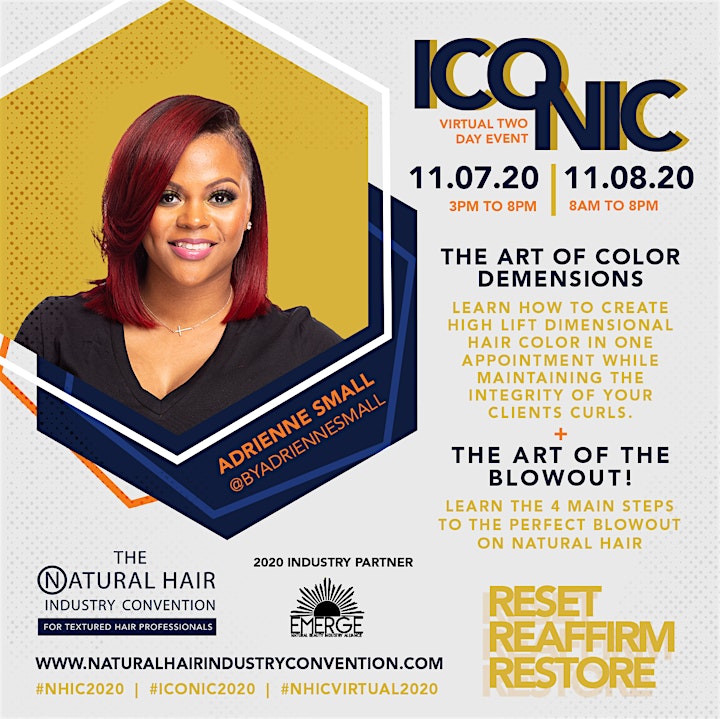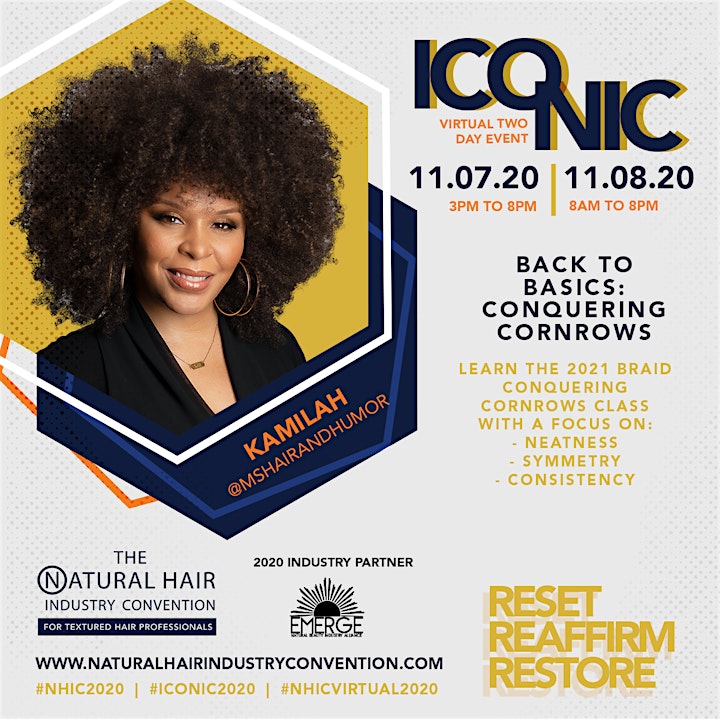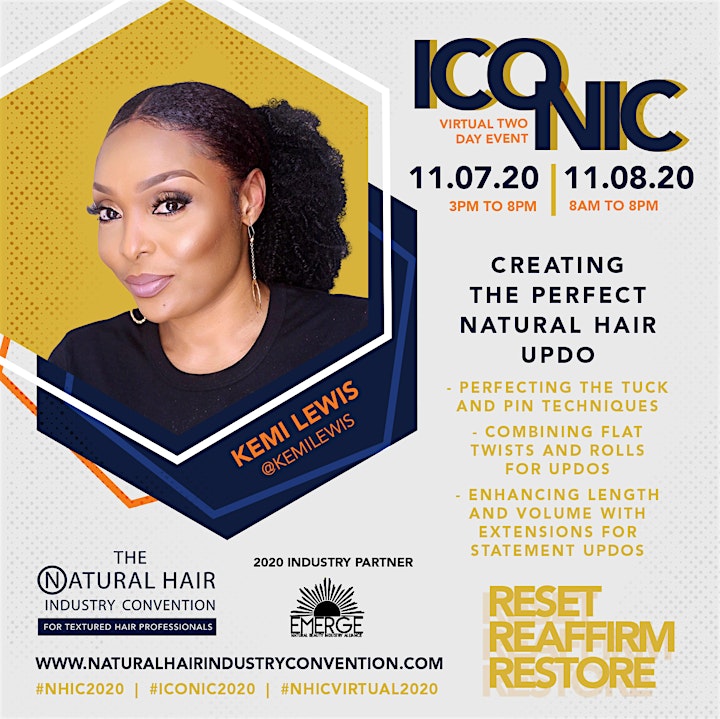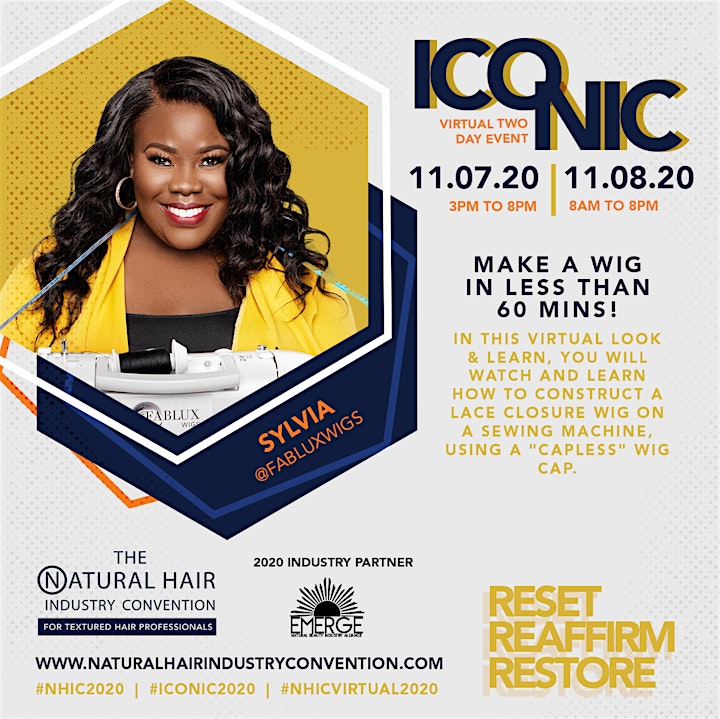 Date and Time
Location
Refund Policy