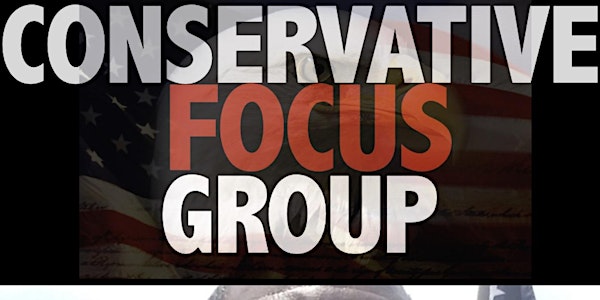 Multiple dates
The Nation's LARGEST Conservative Movement Is Underway in NH!
Former international trainer and speaker is launching a political commentary show with a different kind of focus...
By Sponsored by AAI. Build Locally. Think Globally.
Date and time
January 25, 2022 · 9pm - April 17 · 9:30pm PST
Location
Online Online Webinar Broadcasting From Lincoln, NH 03251
About this event
                                                It's Time To Stamp Out Socialism.
It started as just a proof of concept video. Former international speaker, Rob Lett happened to be a member of a large Conservative Facebook group. Over time, he became one of the groups most influential members, and was tasked with helping the group grow by creating engaging podcasts for new members (the video below was the first draft). While the aesthetics of the first video needed work, everyone loved the content, and a new political commentary show was born...
Full disclosure... I am Rob Lett.
I decided after the first show that I wanted to go on my own. We're in unprecedented times right now. Interest in Socialism has grown mainly because our media has let us down in regards to the history of the Democrat party, and its roots in Socialism. Step one in eradicating Socialism is to shine a bright light on our biggest purveyor of Socialism here at home - the Democrat Party!
What can YOU do?
The first action for you to take is to watch the video below. Like and subscribe to the channel. In the video below, I give instructions on how to take a Political Assessment to see where you stand right now. However, the most important step is for you to register for this event right now if any of the following pertains to you:
Are You Concerned About Ever Expanding Government Power?
Are You Concerned About The Silence of The Republican Party On Issues?
Are You Concerned We Are Losing Our Freedom of Speech?
Are You Concerned Our Right To Bear Arms Is Being Threatened?
Are You Concerned For The Future Of Your Children?
THESE ARE COMMON ISSUES ROB ADDRESSES IN THIS 20 MINUTE BRIEFING
While you can obviously view my political commentary by just subscribing to my channel, the power in our assembly will come from you registering for our Conservative Focus Group. Use the passcode: TrueLiberal to register for our events. As our channel and subscribers continue to quickly grow, I'll need to communicate with you directly about issues affecting us both nationally and globally. Between our engaging edcational podcasts, and national assembly, we'll create a unified voice that our officials will remember come election time!
Will you join me to start a national awareness of our principles?  If you answered yes, just register for this event right now, like and subscribe to our channel, and we'll do the rest!
I look forward to sharing ideas with you!
Sincerely,
Rob