Join us for our annual Sports Medicine Conference where we provide an in-depth, multidisciplinary approach to the field of sports medicine.
About this event
Our conferences include both lecture and lab components. We aim to explore the underlying evidence and implications of 'best practices' in the care of the injured athlete. And address and enhance sports medicine healthcare providers with current information regarding the diagnosis, treatment, and prevention of injuries in the athletic population. The labs activities include hands-on practice with equipment as well as clinical integration.
Our faculty are always available to provide feedback, allowing attendees the opportunity to leave the session with proficiency in the learned techniques.
For this year only we are providing a reduced admission rate for all conference participants! $25.00 per person.
Anticipate, Prepare, Perform
Connect with innovators in the field of sports medicine to help you provide state-of-the-art care for your athletes and patients. Highlights include advances in understanding of the Female Triad, reviewing Orthopaedic imaging, acute management of subluxation, dislocations, and fractures, concussion management, and interactive workshops on concussions, heat illness and spine boarding!
Learn more about the Sports Science services at NSMI and how we can use these tools to improve performance and prevent injuries!
Our Speakers
Leah Kujawski DNP, FNP - Nurse Practitioner, National Sports Medicine Institute: Relative Energy Deficit in Sports (RED-S)/ Female Triad
Timothy S. Johnson MD - Orthopaedic Surgeon, National Sports Medicine Institute: Orthopaedic Imaging 101
David C. Johnson MD - Orthopaedic Surgeon, National Sports Medicine Institute: Acute Management of Subluxations, Dislocations, and Fractures
Daryl Copley CSCS, USAW - Sports Science Director, National Sports Medicine Institute: Sports Science: A tool to prevention
Brett Gustman MS, LAT, ATC and Melissa Womble PhD - INOVA Sports Medicine Clinic: Concussion Bootcamp: Assessment and Treatment
Darryl Conway MA, AT, ATC - Senior Associate Athletic Director, University of Michigan Athletic Department: EAP & Triage Management Updates. 4.0 - EBP CEU
Nicole Schapiro MSAT, LAT, ATC - NSMF Athletic Training Resident
Erica Allen MSAT, LAT, ATC - NSMF Athletic Training Resident
Our Sponsors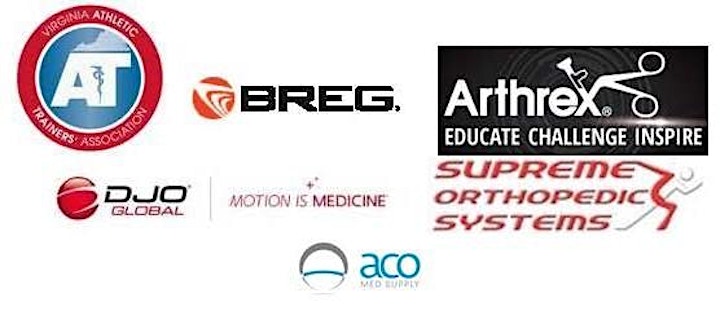 Refund Policy
All cancellations must be received in writing by July 23, 2021. Refunds, minus a $15.00 processing fee will be issued prior to July 30, 2021, in which case a full refund of the registration fee/partnership fees will be provided. Inclement weather policy: Refunds will only be given if conference is cancelled. We are unable to refund any travel costs (flights, hotels, mileage, etc.).
Schedule, agenda and speakers could change without notice. All changes to programming will be posted on our digital channels including but not limited to social channels, website and conference registration papers.
Recording and Media Clause:
NSMF/NSMI reserves the right to record audio and video and use all photography and media in digital and print marketing, presentations and course content sales.
Organizer of The National Sports Medicine Foundation Annual Sports Medicine Conference