Description
What is the event about?

The National Development Summit- is about bringing together the movers and shakers in this industry.This is the fifth Summit- it was originally conceived in 2016 and has evolved as being a staple event on the developer calendar.

Headline Sponsor: Ronald Fletcher Baker LLP
Main Sponsor: CrowdwithUs
Exhibitors:

Landlord Smart, Insurance-Desk Services, Property Investor News Magazine, Butler and Noble, Konnexsion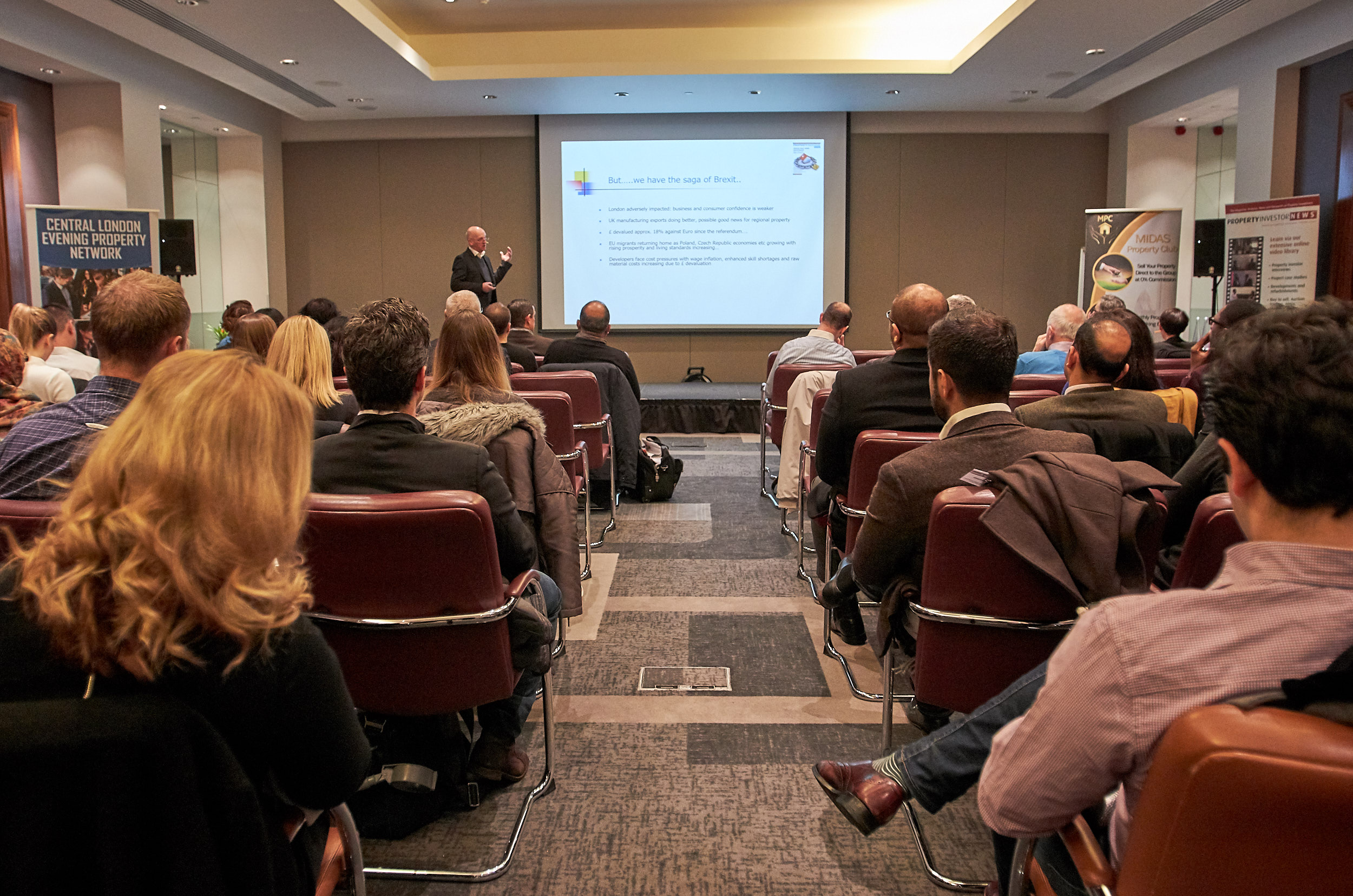 Who is this event for?
Developers

Planners

Financiers

Solicitors

Interior Designers

Investors

Architects
What will be covered at the 2019 National Development Summit
How some of the most experienced developers got started- site finding

Creative Funding

Building your team and taking it to the next level

Building Contracts
Are there sponsorship and exhibition opportunities available?
There are sponsorship/exhibtion opportunities. There are great opportunities for other property professionals including Architects, Interior Designers and Project Managers
Who are some of the key people presenting/Panellist/chair?
Thomas Knust, Director- Horstix Ltd
Thomas is a trained accountant and has spent a large proportion of his working life in the Corporate Finance sector. He started investing in property from 2006 and has built up a personal portfolio of seventeen properties. In addition to this Thomas has completed eight development projects and currently has five underway, with a total end value of £29 million, all due to complete within the next two years.
His key strengths are in raising finance and analysing projects.
Evan Maindonald
Evan has lived in the UK since 1992 and has been involved full time in property development and investment since 2002. Prior to 2002, Evan owned investment property in the UK and New Zealand and so posesses property experience spanning a period of over 20 years.
MELT Homes has been in property development since 2002. Since formation, we have undertaken projects with gross development value (GDV) in excess of £20m. We are dedicated to creating exceptional, individually designed, contemporary properties.
Previous projects include
The Lock Warehouse in Gloucester Docks, the conversion of a Grade II listed Victorian former grain warehouse into 26 apartment with 3,000 sq ft of commercial space on the ground floor

Lords Gate, the Construction of 11 new build houses on a green field site in Coleford , Gloucestershire

The Old Bakery, Bream, the construction of 3 new build houses
Ross Harper

Property Development
winner of the coveted PROPERTY DEVELOPMENT OF THE YEAR at the Property Investor Awards @BelmontWest is a B-listed church developments to whole tenement buildings in Glasgow and from green field sites and part finished developments my core skills have been harnessed to bring in deals where value can be added. I have leveraged my databases to source buildings, land and other opportunities and have acted as a broker in these transactions.
Nicole Bremner | East Eight & London Central Developments
With her first property development being her own home in 2010, Nicole is now working on over £130m+ GDV Most recently, she has embraced crowdfunding as a way to bring high-end property investment to the smaller investor.
What Panels will take place at the National Development Summit 2019?
Overcoming Challenges as a Developer

The Panel includes
Evan Maindonald
Rob Wilkinson
Rudi Ramdarshan
Rudi Ramdarshan
Rudi is a partner and Legal 500 recommended Lawyer of the west end firm Ronald Fletcher Baker, specialising in commercial and property litigation. Rudi is described as having 'an instinctive feel for property law' and as a 'formidable litigator'.

He has a decade of experience acting for developers, using his knowledge of planning and litigation to help his clients realise their vision in the quickest time possible. In recent times he has been involved in substantial mix commercial residential developments in Central London and places like Balham, Wimbledon, Fulham and New Malden.
Rob Wilkinson
Rob bought his first property in London in 2002 and in the years that followed continued to expand his portfolio, refurb and develop alongside his day job. Rob is a qualified Master Mariner and has worked on several of the worlds largest privately owned yachts for some of the worlds wealthiest and most influential people, including a senior member of the Saudi Royal Family and former richest man in the world. With over 10 years operational and project management experience Rob is used to running and working alongside large teams and has extensive experience in managing and budgeting multi-million pound projects. In 2014 Rob Co Founded Crowd with Us and now focusses on his business full time.
Who are some of the presenters?
Stuart Scott- Why Branding is key as a Developer
Stuart is a property developer, serial entrepreneur and speaker. He spent his early career in brand and marketing agencies. He then went one to build and sell a number of successful businesses including a marketing agency and a product design company. He has designed products for some of the world's biggest brands and now applies the same process to the property world. Using these methodologies he has built a multi million pound portfolio across co-living, hotels, single lets and commercial. Stuart is on a mission to create unique spaces that set new standards for urban living. He is a regular on the public speaking circuit where he educates people on design, disruption and innovation within the property sector. Find out how Stuart uses brand, marketing and product design to build a tribe of customers for both rental properties and investment.
About Our Co-Host Piotr Rusinek

Piotr is a London-based property investor and the founder and director of Synergy Property Partners. His background is in helping clients acquire properties and for the last few years his main area of expertise have been property auctions. In 2017, he helped his clients sell and acquire over £3,000,000 worth of properties in auctions.

Piotr was also one of the Top 5 performers on Simon Zutshi's Property Mastermind in 2016.
When will details of the January 2019 Agenda and Speakers be published?
On an ongoing basis Speakers and the Agenda will be announced.
Do note the event ticket price will increase as we get closer to the event.
Reviews:
A very informative event with a lot of experts on show. Great technical and interesting information on recent developments and an in depth insights into the stories of established developers investors and property professionals.
Mahfuz Rahman, Associate Solicitor at Ronald Fletcher Baker LLP
Brendan's one day events are always great to attend, one of the staple events locked into my calender. The calibre of professionals in the room second to none, Brendan seems to get the biggest names in the industry to show in support, which makes for fantastic networking with the movers and shakers
Theo Bailey, Property Entreprenuer
An excellent one day event with a good mix of interesting presentations and insightful panel discussions – all at a surprisingly low cost.
Ruban Selvanayagam, Property Investor and Blogger
This event will be recorded- video and film
Are there sponsorship and exhibition opportunities available?

Yes- Contact brendan@thenationaldevelopmentsummit.co.uk for Sponsorship and Exhibition opportunities.
Schedule:
9.30am
Welcome
Piotr Rusinek, Synergy Property Partners
9.40am
Gauging the State of the Market
Regional variations throughout the UK

Getting ready for Brexit

Is uncertainty already priced in?
Richard Bowser, Editor of Property Investor News Magazine

10am

Panel session: How to Overcome the Challenges and Risk of Development
Panellists:
Rudi Ramdarshan – Partner Ronald Fletcher Baker LLP
Rob Wilkinson – Co founder Crowd with Us
Evan Maindonald- Melt Homes
Chaired by Bindar Dosanjh, Director of Smart Core Wealth

10.45
Networking Break
11.10
Magazine Sponsor Presentation: Improving ROI with Short Term Lets
Speaker: Andy Bargery, Director, Butler & Noble
11.20
Brendan J Quinn, Founder of The National Development Summit
11.25
Case Study: Delivering Profitable Developments - from Crowdfund to Completion
Raising finance from the 'Crowd'

Working through the planning maze

Delivering a successful build on site

Achieving a successful exit
Speaker: Evan Maindonald,founder and CEO of Melt Homes
11.55
Case study: Using Brand to Differentiate a Product at Co-Living Spaces
Key elements of a strong brand

Moving beyond the logo to create a branded living experience

Making marketing communications count

What's in store for the future of Co-living Spaces
Speaker: Stuart Scott, Director, Co-living Spaces
12.35
Lunch Break
1.30pm
Welcome back from Piotr Rusinek
1.35pm
Getting Creative with Property Transactions
Using conditional offers in property transactions & developments
How to approach option agreements
When to instruct your legal advisors
Managing risk in a challenge
Mafuz Rahman, Partner at Ronald Fletcher Baker LLP
2pm
Case Study from Ross Harper- Invited
Property Buyer, Auction House Scotland, CEO The Next Step Foundation, GPA Estate Agents, Belmont West Apartments
2.4pm
Networking Break
3pm-
Hear from Head of Investments at CrowdwithUs- Due Diligence
3.15pm
Panel session- Navigating the Build to Rent Phenomenon

Risks and opportunities of long term hold strategies
Understanding the financial models and margins
How do you compete with pension funds
Finding sites that work for PRS
Panellists include:
Thomas Knust
Martin Skinner (invited)
Charles Rose (invited)

4pm
Finding out about future events including National Development Summit 2020

4.15pm
Case Study: Developer Interview with Thomas Knust, Horstix
Key milestones in the creation of a multi-million pound business

Major challenges and how they were overcome

Key lessons for new developers
5pm
Meeting comes to a formal close- Networking at the Bar afterwards