Description
The National Development Summit- is about bringing together the movers and shakers in this industry
The focus of the event is to look at what strategies are working in 2018 and also How to Invest Wisely.
This is the fourth 1 Day Summit that I have run focused on the Property Sector.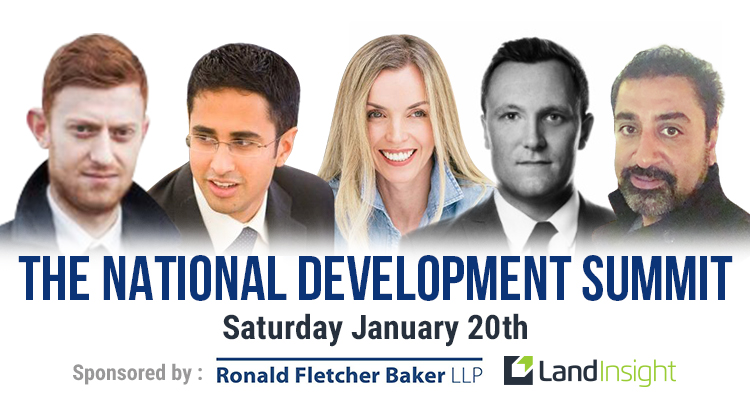 Who is this event for?
Developers

Planners

Financiers

Solicitors

Interior Designers

Investors

Architects
Who are some of the panellists and Speakers/Key Attendees
Nicole Bremner | East Eight & London Central Developments
For Nicole Bremner, property was not an obvious choice. An ex-banker with three kids to work around, she'd tried all the usuals - photography, cooking, even crochet. None of them allowed her to contribute to the family finances in the way she wanted.
With her first property development being her own home in 2010, Nicole is now working on over £130m+ GDV and releasing a book about her journey into the world of property and entrepreneurship. Most recently, she has embraced crowdfunding as a way to bring high-end property investment to the smaller investor.
John Raiye
Trained and qualified as a Chartered Quantity Surveyor and moved into Project Management up to 2004.
As the CEO of Ikos Investments, John oversees the principal activities of:
Property Development, Property Investment Brokering and Property Management
Nicholas Marshall-
Developer who recently completed a 17 unit development in Caterham, Surrey
Rudi Ramdarshan, Partner at Ronald Fletcher Baker LLP
Rudi Ramdarshan- Partner at medum size law firm based in the West End. He has a decade of experience acting for developers. In recent times he has been involved in substantial mix of commercial and residential developments in Central London and South West London
Ryan Carruthers
Ryan Carruthers is an award winning property developer based in Lincoln. Ryan always describes his life as a series of unfortunate events which led to a series of very fortunate events. Ryan partnered up with Kim Stones of Doncaster and the two have worked tirelessly on scaling up their property business with different skills. Ryan brings an abundance of energy, drive and technology knowledge to the property world. He also has a habit of wearing shorts at events and loves his cats.
Stuart Ross
Stuart's passion is connecting investors to the right deal in today's highly profitable real estate environment. His extensive experience in property investment dates back to 1993, before which he pursued an investment banking career. This long track record has allowed Stuart to develop a vast network of motivated, experienced, and results-driven property experts and investors.
At Inspired, Stuart is involved in managing deals all the way from inception to investor packs. His thorough research and analysis helps to ensure that investors receive a clear and concise view of any deal and how it will benefit them.
Darlow Hemphill-
Our business is acquiring land and development sites, obtaining planning consents then building and renovating the highest quality homes in places people aspire to live. This is supported by our expertise in land, site acquisition, design, construction and sales and marketing.
Ricky Darlow
Ricky is the co-founder and Director of Darlow Hemphill, his business career is a testament to his incredible drive and desire for growth. He started investing in property in London when he was 23 and became an equity millionaire at just 34 years old.
Following achieving financial independence through investing in property and quitting his job as a Construction Manager, he set up Darlow Hemphill Ltd with his business partner James Hemphill. Ricky has a great creative vision and is rapidly growing Darlow Hemphill, leading them to success with his team, investors and equity partners. He has successfully raised many millions of pounds for use in property development projects including major scale new build developments and converting commercial buildings to residential.
Ricky has a 1st Class Honours Degree in Construction Management and a Diploma in Construction. This education correlates with 14 years experience working with some of the top construction companies in the UK on projects up to £25million as a Construction Manager. Since 2004 he has been a dedicated listener to audiobooks on the subjects of personal development, success and business. He is a keen networker and invests yearly into his education through courses and mentorships
James Hemphill
James, one for the co-founders of Darlow Hemphill, has a core responsibility for land acquisition and negotiation. Originally from a Military background , his tenacity and adaptability followed him into Construction Management and Consultancy where he worked with major construction companies on projects up to £1.2billion.
Following this, he has built an exceptional knowledge and understanding of various property markets and businesses.
James is a key communicator and his ability to lead by example provides the professional presence required for Darlow Hemphill's vision.
His skill sets are vital for analysing the viability of projects, securing investments and developing joint venture relations.
James is devoted to self-education, reading and listening to multiple books in personal development, business and property as well as attending countless seminars, networking and property events throughout the country. James also has a 1st Class Honours Degree in Construction Management plus multiple construction specific industry recognized accreditations.

What makes this event different to other similar events?
One of the Key focuses for this event is the Networking and one part of this is the Structured Networking Session which this time will be led by Sara Nasralla.

Sara is an active Property Developer & Investor, with a small portfolio of properties in East London. She has a Bachelor's Degree in Economics from the University of Manchester, and has a professional background focused on business growth and development.
Sara started her journey in property with buy-to-lets in East London. After attending networking events and learning about the industry it became clear that in order to make large gains in property, with the uncertainty, competition and legislative changes that have taken place over the past year, property development needed to be her focus.
Over the past 6 months, Sara has dedicated her time to forming partnerships with agents, architects and developers in order to find opportunities and to thrive as a developer. She's currently looking at a number of deals in and around East London including proposals to JV directly with vendors. She'll be joining the panel to talk about the difficulties she's facing in making the step from BTL to developer and how she's overcoming these hurdles.
When will details of the January 2018 Agenda and Speakers be published?
On an ongoing basis Speakers and the Agenda will be announced. Do note the event ticket price will increase as we get closer to the event.
Agenda:
9.30-Welcome
10-Keynote
10.30-Introduction about the Property Market
10.50-Property Technology with Land Insight
11.20-Structured Networking facilitated by Sara Nasralla
11.40-Break
12.00-Taking advantage of the economic cycle for Developers- Panel
12.50-Lunch Break
1.50-Welcome Back
2.00-How to maximise your Development through Planning Gain-Panel
2.50-Case Study
3.20-Networking Break
3.40-New and Future Trends in Property Development
4.20-Interview with Nicole Bremner
5- Concluding Remarks- Event comes to an end
Subject to changes
Sponsors:
Land Insight- LandInsight is a subscription service that streamlines the process of finding and assessing off-market land. It brings together the core maps, data and tools needed to source new opportunities and manage them through to completion.
Ronald Fletcher Baker LLP
Established in 1948,

Ronald Fletcher Baker LLP

has been providing expert advice from its offices in the City of London, the West End, Manchester, and internationally via its office in Istanbul for over fifty years.
Reviews of the previous summits:
High quality of attendees and even as a finance broker there was a lot for me to learn. For example, obtaining planning permission does not guarantee that the build can go through as there may be a variety of restrictions such as issues with party wall agreements or building regulations. Information like this is invaluable for serious investors and developers. Definitely worth attending!
Augusta Onyiuke-Eluma, Partner at Foster Denovo
A very informative event with a lot of experts on show. Great technical and interesting information on recent developments and an in depth insights into the stories of established developers investors and property professionals.
Mahfuz Rahman, Associate Solicitor at Ronald Fletcher Baker LLP
Thanks for a fantastic day at the Development Summit. You had a some great speakers on a varied range of topics. I particularly enjoyed Nicole Bremner of East Eight, talking on building your property brand and the panel featuring Richard Bowser of Property Investor News, who talked about scaling your business.
There was a real buzz in the room and I met some great connections.
Really looking forward to the event next year and I'm sure it will be bigger and better.
Luke Skelton, Director
The Property Development Summit was a very informative day for serious property investors & developers. Brendan attracts both quality speakers to his events and quality attendees. Given the downturning market, I would recommend the next Development Summit to any property investors who are active in the current market.
Thor Portess Co-Founder crowdwithus.london
Brendan's one day events are always great to attend, one of the staple events locked into my calander. The calibre of professionals in the room second to none, Brendan seems to get the biggest names in the industry to show in support, which makes for fantastic networking with the movers and shakers
Theo Bailey, Property Entreprenuer
An excellent one day event with a good mix of interesting presentations and insightful panel discussions – all at a surprisingly low cost.
Ruban Selvanayagam, Property Investor and Blogger
I thoroughly enjoyed attending the Property Summit in June 2017. I was impressed with the calibre of the speakers and panellists, who shared a lot of value on topics such as planning, air rights development and how to grow my property business. This is definitely an event I will attend again and recommend it to other property investors and developers too.
Andy Bargery, Property Investor

Filming and Photography will take place at this event
Note: Places are limited so do book early
Date and Time
Location
Crowne Plaza Blackfriars
19 New Bridge St
Blackfriars
London
EC4V 6DB
United Kingdom