Description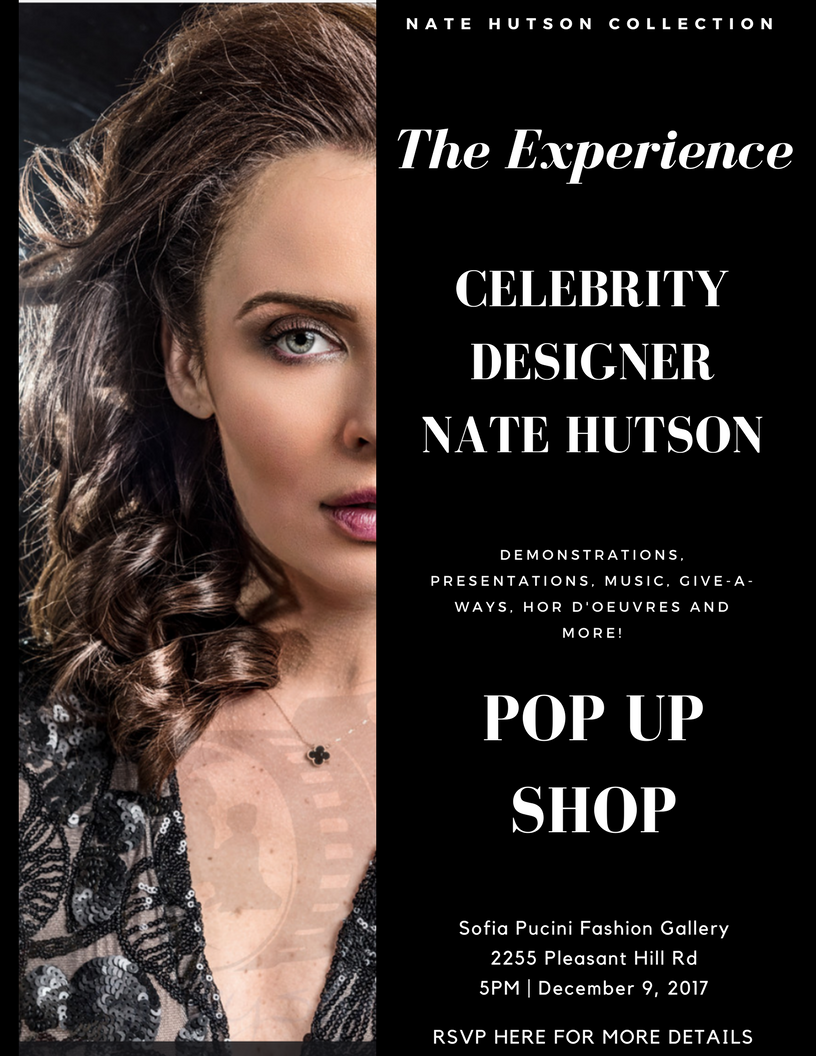 You're invited to a fun and contemporary shopping experience with NHC!
The Nate Hutson Collection Experience: Winter Pop Up Shop will take place on December 9th, 2017 from 5:00 PM to 9:00 PM at Sofia Pucini Fashion Gallery in Duluth, Georgia.
As a designer known for executing the modern woman's tastes, NHC has something for every woman! So come to shop and enjoy: demonstrations, fashion presentations, music, give-a-ways, light hor d'oeuvres, complimentary wine and more!
This event will be hosted by Creative Fashion and Marketing Director Michael Majesty and Image Architect Harmoni Brangman.
A special Q&A session with the Designer will also be moderated by New York Times Best Selling Author Denene Millner.
Nate will start his Meet & Greet at 6pm, following that is a Q&A session then a special segment called: How do you rock that? with Nate! Learn one-on-one how to wear some of Nate's creative merchandise and most popular versatile wearables as Nate demonstrates on live models.
Fashion Presentations will feature: Outerwear, Red Carpet, Versatile Wearables, Casual Sets & Separates.
Stay connected with Nate Hutson Collection! Follow them on social media @NateHutsonCollection
Media Interested in covering this event please contact Jauntel Taffe at Jauntel.Taffe@NVRCHPR.com