About this Event
Please join the Nashville Sports Council Women in Sports Initiative for the first ever "Nashville Tip-off Breakfast" from 7:30 a.m. to 9:00 a.m. on October 16th.
This event will be highlighting the "tip-off" of women's basketball season for colleges around the area. We will have a panel of head coaches from: Vanderbilt, Tennessee State University, Lipscomb, Middle Tennessee State University and Belmont. Breakfast will be provided and admission is free for everyone. Space is limited, so sign up today!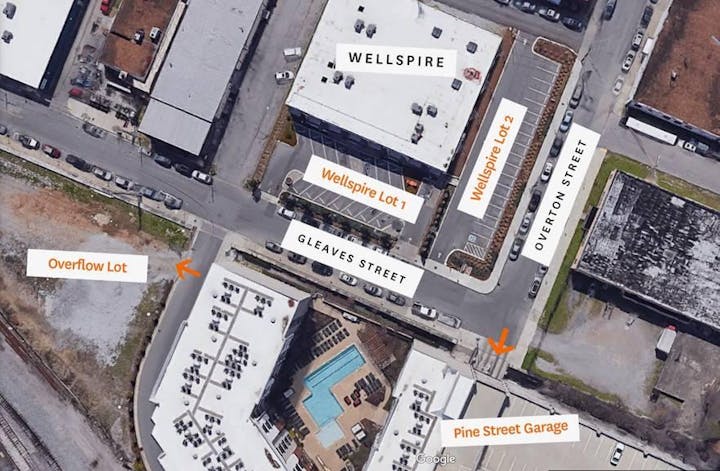 • Wellspire Lot 1 & 2 should be used first. This is approximately 25 spaces.
• The Overflow Lot should be used when Wellspire Lot 1 & 2 are full. The Overflow Lot can hold a maximum of 15 cars.
• Wellspire Lot and Pine Street Garage are reserved for 50 spots. Each parker should use the code 123456 at the meter for free parking from 7am - 10am.
• Wellspire will place A-Frame signs on the Overflow Lot and Pine Street Garage to clearly label where parkers should go.