About this Event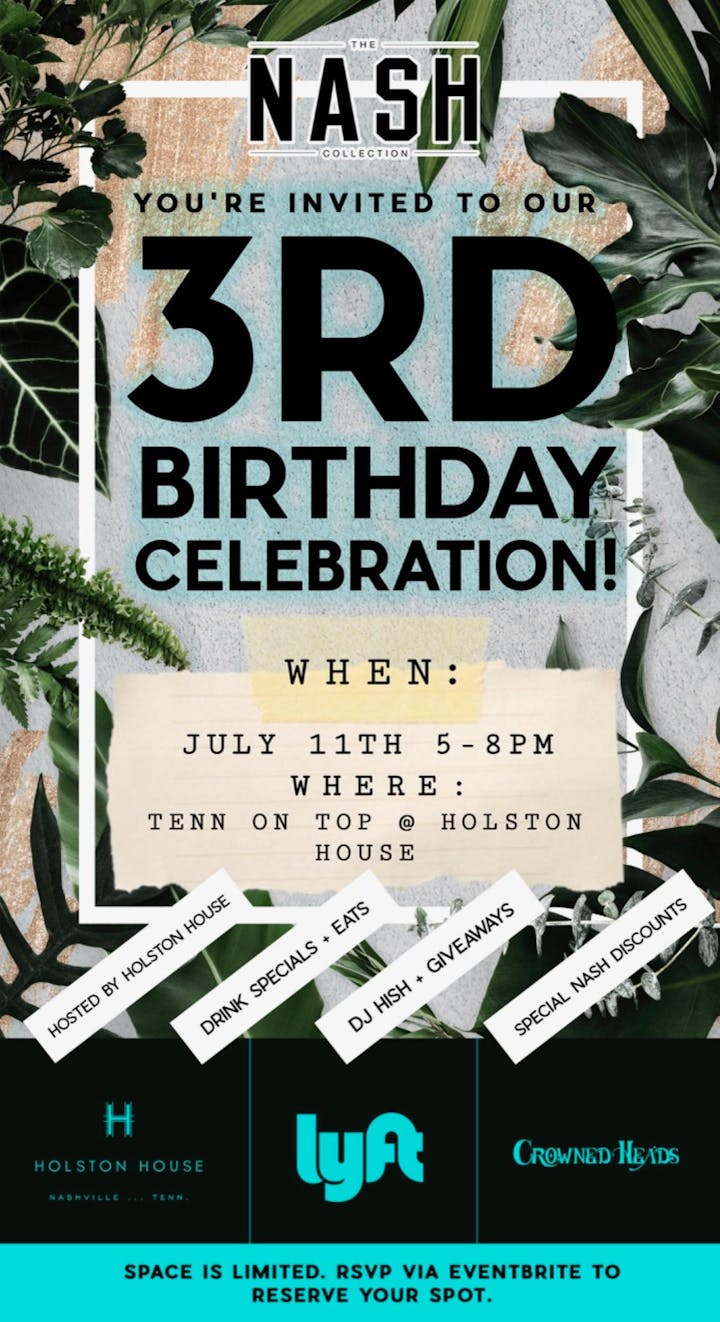 The NASH Collection is turning 3 and there is no better reason to throw a party!
Come and celebrate with us on one of our personal favorite rooftops! We have teamed up with our friends at the Holston House Hotel in the heart of downtown Nashville to bring you a summer party you are not going to want to miss!
Check out the scenic views of downtown, sip on signature drink specials at the full bar, along with light snacks thoughout the evening. Take home a cigar from our friends at Crowned Heads, listen to our favorite DJ in Nashville, HISH, and enjoy a fun filled evening with The NASH Collection! We'll even have a nice little pop-up shop with our latest arrivals at discounted rates on site.
This event is FREE but space is limited.
**Entry is Free, but drinks will be offered at discounted rates. Light hors d'ouevres will be available at no charge.**
RSVP and confirmation of RSVP are both required to enter on the rooftop.
We can't wait to have you all there with us as we kick off another year!