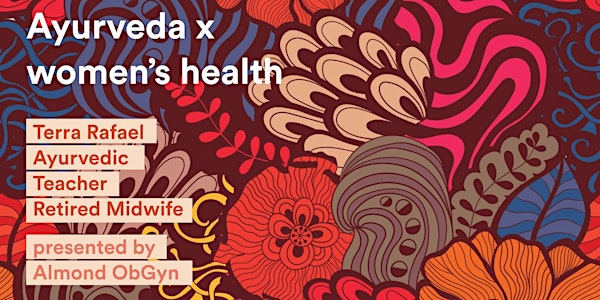 The Naked Questions Series 2: But what is Ayurveda?
Looking to explore certain health mysteries in a different way? Wanting to integrate more holistic practices into your health?
Refund Policy
Contact the organizer to request a refund.
Eventbrite's fee is nonrefundable.
About this event
We're bringing you an experienced Ayurveda practitioner, educator, and former midwife to introduce you to the fascinating topic of Ayurveda. She's here to answer your big questions, your small questions, and the questions you're not sure are entirely appropriate to ask. We're creating a space that's safe for all questions to run around naked. If this sounds like a Question Paradise, well, it is.
This is one in a series of webinars where we'll partner with women's health physicians and experts to explore timely topics in a clinically-based, empowering way.
Part I: Fertility--We are exploring everything to do with fertility (and how that affects the rest of your busy life.)
Register here for Part I.
Part II: Ayurveda--- We are diving into the gift-giving world of Ayurveda, to learn what the gifts are and how to get some.
Part III: Pregnancy during Covid-19-- We are exploring the fears and joys of getting pregnant, and how to give your body the love and attention it needs throughout the process.
Register here for Part II.
Following Registration: After you register, we'll email you a link to join the webinar a few days before the event.
__________________________
To introduce ourselves: We started Almond Health because we were frustrated with the current options for ObGyn care. We believe ObGyn care should be compassionate and convenient, and our approach is to combine the best of traditional care relationships with the convenience of telehealth.
Learn more about Almond here: www.almondobgyn.com.
Join our waitlist here to be notified when we open the doors to members: https://www.almondobgyn.com/waitlist
Questions? Email hello@almondobgyn.com
__________________________
Learn more our speaker:
Terra Rafael is a Certified Ayurveda Practitioner (NAMA), specializing in women's health, and a Certified Practitioner of Arvigo Techniques of Maya Abdominal Therapy™. Previously, she practiced as a Registered Midwife from 1981-2001 and taught over 150 midwifery students, apprenticing several in her practice.
Terra is a passionate Ayurveda educator. She has written several books, including Ayurveda for the Childbearing Years, and has created many online videos and classes, available on www.wisewomanhood.com . She also teaches at the Ayurveda Sadhana doula program and Yoga Veda Institute.