Description



The Myth of the Laboratories of Democracy: Rethinking Federalism Doctrine
Featuring Heather Gerken

The Herma Hill Kay Memorial Lecture
Lecture from 4-5:30 p.m. in Warren Room, 295 Simon Hall.
Reception to follow in Donor Lobby from 5:30-6:30 p.m.
---
---
About Heather Gerken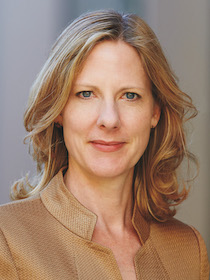 Heather Gerken is the Dean and Sol & Lillian Goldman Professor of Law at Yale Law School. Dean Gerken is one of the country's leading experts on constitutional law and election law. A founder of the "nationalist school" of federalism, her work focuses on federalism, diversity, and dissent.
Hailed as an "intellectual guru" in the New York Times, Gerken's scholarship has been featured in The Atlantic, the Boston Globe, NPR, the New York Times, and Time. In 2017, Politico Magazine named Gerken one of The Politico 50, a list of idea makers in American politics. Her work on election reform has affected policy at a national level.
---
---
About the Herma Hill Kay Memorial Lecture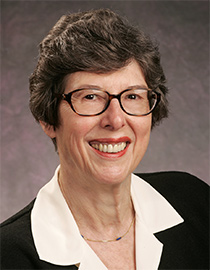 The Herma Hill Kay Memorial Lecture was created by a generous seed gift from Professor Pamela Samuelson and her husband Dr. Robert Glushko. The annual lecture honors the iconic pioneer who taught at Berkeley Law for 57 years and was its first female dean. She died in 2017 at age 82.
Herma Hill Kay was a Berkeley Law institution. A beloved, iconic pioneer among women in the law, she taught here for 57 years and was our first woman dean. The school's second woman faculty member, Herma became a popular professor and renowned scholar of family law, conflicts of law, and sex-based discrimination. A powerful advocate for diversity in legal education and women's rights, she published numerous articles and book chapters on divorce, adoption, and reproductive rights.
---
---
Events are wheelchair accessible. For disability-related accommodations, please contact Event Planner Jenny Boyden: jboyden@law.berkeley.edu or 510-664-4959. Advance notice is kindly requested.