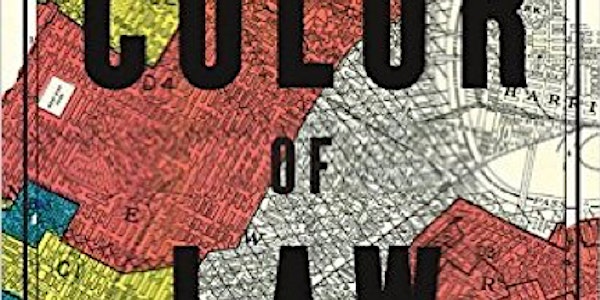 The Myth of De Facto Segregation and How We Can Correct It
Event Information
Location
Sid Richardson Hall 3; RM 3.124
Description
THE BENTSEN CHAIR PRESENTS: THE FUTURE OF PUBLIC POLICY SEMINAR
"The Myth of De Facto Segregation and How We Can Correct It"
Speaker: Richard Rothstein
An explosive and alarming history that finally confronts how American governments in the 20th century deliberately imposed racial segregation on metropolitan areas nationwide. Lauded by Ta-Nehisi Coates for his "brilliant" and "fine understanding of the machinery of government policy" (The Atlantic), Richard Rothstein has painstakingly documented how American cities, from San Francisco to Boston, became so racially divided.
Our seemingly intractable racial divisions have their roots in residential segregation that characterizes Austin and every metropolitan area. Hostility by and to police who patrol low-income minority neighborhoods, the academic racial achievement gap, and inequalities in wealth, income and employment, all rely upon sustained residential segregation. Desegregation lacks political support, however, in large part because of a consensus shared across the political spectrum that our segregation is de facto, resulting from income differences, personal choices, and private prejudice and discrimination, none of which violate constitutional rights. But in fact, the federal state and local governments, in contempt of their Fifth, Thirteenth, and Fourteenth amendment responsibilities, implemented racially explicit and purposeful policies throughout the 20th century that were designed to segregate metropolitan areas by race, and they succeeded. These policies – including those of New Deal agencies like the Public Works Administration, the Federal Housing Administration, local housing authorities, the Internal Revenue Service, city planners, and local zoning agencies, along with police and prosecutors that enforced segregation, were so comprehensive and powerful that it will require equally intentional policies to undo their legacy. Until there is broader awareness of the explicit government policies that created and maintained de jure residential segregation, there is no possibility of undertaking specific action steps to remedy them.
FOLLOWED BY BOOK SIGNING!
Date and time
Location
Sid Richardson Hall 3; RM 3.124