The Mystery Rites of Dionysos with Frances Hatfield, PhD
Description
The Mystery Rites of Dionysos

Artifacts of rites and symbols belonging to the god Dionysos extend back into the sixth millennium BCE, and forward into the first centuries of the current era. Evidence suggests that his worship was entwined with that of the primordial Great Goddess, and many ancient writers testified to the close correspondence between Dionysian mysteries and those of the Egyptian Osiris. Well into classical times and beyond, his rites promised to teach initiates that death was not a curse but a blessing. In this presentation we will explore these connections and others in their relevance for understanding our own processes of initiation and individuation, in which we approach functional immortality by means of our conscious suffering, experiences of ecstasy, and personal encounter with the Divine.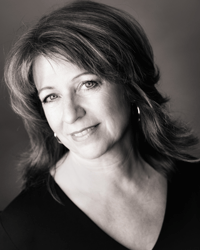 Frances Hatfield, PhD, LMFT, is a poet and an analyst member of the C. G. Jung Institutes of both San Francisco and Santa Fe, New Mexico. She has taught in the Training and Extended Education Programs in the San Francisco Institute, and the Community Program in Santa Fe. Her first book of poems, Rudiments of Flight, won the 2014 Gradiva Award for Poetry from the National Association for the
This event is free for members. There is a $10 suggested door fee for guests.