Pam Wong mounted a family history search into the mystery of a great uncle who migrated from China, not to California, but to Australia.
About this event
**This event will be on Zoom. We will send you instructions 24 hours before the event on October 20th at 4PM. If you register after 4PM on October 20th, then the instructions will be emailed at 3PM the day of the event, an hour before the event starts. Please note all times are Pacific Daylight Time.**
In honor of Family History Month, join us as Pamela Lee Wong shares the story of her family history journey, how she uncovered the mystery of a great uncle, and how his story reflects today's Asian immigrant experiences. Pam will also cover tips for how to publish a family history.
Pam's book, The Mystery Aussie: Jan See Chin, transcends the typical immigrant story. Eliciting admiration, anger, fear, and amazement, the reader witnesses Jan See Chin immigrant journey, profound accomplishments, anti-Chinese struggles, a kidnapping, and finally, assassination -- all set in Australia, Hong Kong, and China.
In 1884, Jan See Chin, just fifteen years old, emigrated by sea from Guangdong, China, to Queensland, Australia, at the time of British colonialism. He worked humble jobs, saved a bit of money, and bought a small plot of land. Mr. Jan married a young half-Chinese half-British woman named Maud. Together they raised 13 children and strategically bought more acreage. By the time Jan See Chin left Australia in 1915, he had earned recognition as the richest sugar cane plantation owner in far north Queensland with 3,000 acres.
Jan See Chin's story reflects today's Asian experiences. Politically, the government of Australia, spurred by the rising tide of nationalism, adopted a flood of egregious and inequitable penalties against Chinese farmers, businessmen, and laborers.
Pam first heard of Jan See Chin from her mother-in-law and subsequently learned of his courage, perseverance, business acumen and astounding influence all of which kept pulling her into his story which evolved into a six-year family history journey.
This virtual event is sponsored by the California State Library Foundation.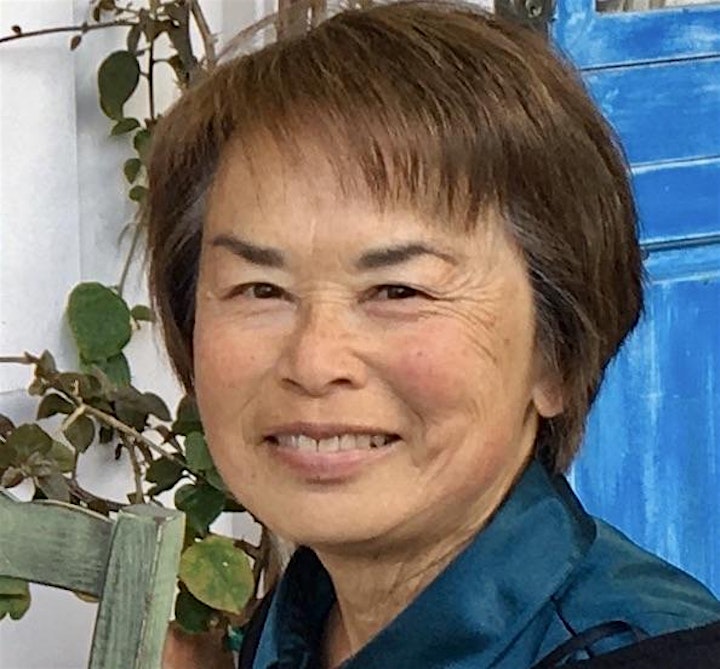 Pamela Lee Wong is a local author of family history stories. Pam sets Chinese immigrant experiences against the backdrop of historical events. Passionate about preserving the accounts of Chinese pioneers who preceded us, Pamela Wong writes with future generations in mind. Her interest in the Chinese immigration history of the 1900s took off years after college. The recent blossoming of Chinese American and Chinese Australian history resources helped her learn that the Chinese diaspora migrated to places well beyond California like Mississippi, New York, Alabama, Georgia, Illinois, Oregon, Canada, Cuba, Peru, Costa Rica, Hawaii, Australia, Fiji, New Zealand and Vietnam.
Pam counts the counsel of the family history authors in her genealogy writing group as invaluable in helping her clarify writing style, perspectives, resources, and explanations.
Besides The Mystery Aussie: Jan See Chin, a book she published in 2018, Ms. Wong also self-published a second family history book called girl, which is an account of a young woman who faced singular challenges throughout her life - from an abrupt adoption to a contentious marriage to the struggle to prevent her mother-in-law from kicking out her adopted son and finally to surviving harsh acclimatization when she was brought from China to San Francisco. Both books can be viewed at the Sutro Library. Individual copies are available from Pam (pam.wong22@yahoo.com).
In progress is Pam's third family history book entitled A Grandfather I Never Met.